South Dakota Says "Yes" to Telemedicine But Not for MMJ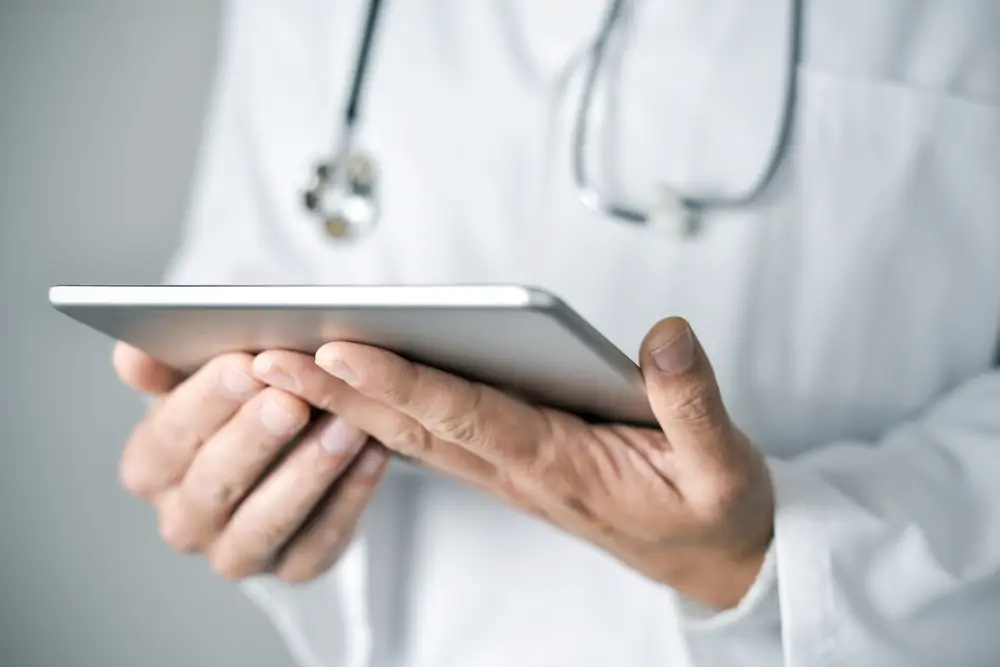 In November 2020, 69% of voters in South Dakota approved medical marijuana. But the fight for medical cannabis and expanded patient services has been an uphill battle since then. There has been staunch opposition to the new medical cannabis program.
It's been more of a battle in South Dakota, with one of the most vigorous opponents is Governor Kristi Noem. The Governor has demonstrated her fierce objection to medical marijuana in opposition to what most residents want. And in March 2021, Noem started a lawsuit to specifically end the voter-mandated recreational marijuana measure.
In February 2021, the South Dakota House of Representatives voted on HB 1147. That would have enabled physicians to provide medical marijuana health evaluations by telehealth or telemedicine services. The House defeated the vote for the bill by 38-30. Despite the fact that Noem pledged to expand telemedicine services for patients in 2021.
In 2020, South Dakota became the first state to approve both a medical marijuana program and recreational or adult-use cannabis laws. But several lawsuits have been waged by lobbyists, law enforcement, and Governor Noem to limit the new medical cannabis program. And significantly restrict the adult-use program.
Why Are Some States Like South Dakota Opposed to Telemedicine for Medical Cannabis Referrals?
Some states have seamlessly integrated telemedicine. Providing at-home healthcare services through HIPAA compliant secure conferencing, patients can get the help they need. It is affordable for patients, private, convenient, and accessible.
In communities where there are few available practitioners, telemedicine has become a necessity. Patients can be seen in a time-effective way. Physicians can serve in-office patient needs and consult online with patients for non-emergency care.
States like Florida, New York, Texas, Arizona, and California have telemedicine services. And that includes providing patient health evaluations for medical cards online. Many states that have not offered telehealth services before have temporarily made them available during the COVID-19 health emergency. As a way to affordably optimize patient services.
Most states that offer telemedicine are part of the Interstate Medical Licensure Compact. This allows licensed physicians from other states to provide patient services. After they have become registered healthcare providers in another state, this method has helped address the shortage of doctors in some areas.
However, other states are staunchly opposed to telemedicine. Some of the concerns are that patients will be indiscriminately approved for medical cannabis. In some jurisdictions, lawmakers feel more comfortable with in-person appointments for health evaluations.
Reasons Why Patients Prefer Telemedicine Appointments
Telemedicine services solve many problems for patients and families. It can help patients independently access healthcare services, and it eases the burden on caregivers. The priority of telehealth is to eliminate obstacles to healthcare delivery.
Some of the most common obstacles that patients face include:
1. Transportation Problems
Patients living independently can experience a lot of obstacles getting the health services they need. Some patients do not have vehicles. They may live in a place where public transportation is not available. The cost of travel by other methods like Uber could be cost-prohibitive.
When a patient is authorized for medical cannabis, they need ongoing doctor supervision. Particularly if their health condition or medications are frequently changing. Cannabis does conflict with certain types of prescription drugs. Ongoing guidance from a physician is needed to prevent contraindications or adverse side effects.
When a patient cannot travel independently to see a doctor, it can become a waiting game—trying to schedule with a family member or friend who can provide transportation. Telemedicine solves this problem, using technology to make healthcare accessible. Anywhere and anytime a patient needs it.
2. Exposure Risks for Immunocompromised Patients
Visiting a doctor's office is rudimentary for most people. But for immune-compromised patients, there are increased risks. Every time they visit a doctor's office, they can be exposed to a waiting room full of viruses and pathogens. For patients who are at a higher risk of infection, telemedicine provides a safe alternative.
3. Anxiety About Social Stigma and Going to an In-Office Appointment
Some practices specialize in authorizing medical marijuana use exclusively. That means when a patient enters the doctor's office, they may feel a little apprehension—first, going into the doctor's office because it can be apparent to anyone who sees them why they are visiting. Second, they may see people they know in the waiting room.
Many people are comfortable with sharing the fact that they use cannabis medicinally. And that they have a medical card to access medical marijuana. But other people may have concerns about being 'outed' for their use of medical marijuana.
Because labor laws in states where medical marijuana is legalized haven't changed, there is another risk. For example, the patient may only use MMJ after hours for pain relief at night. Or they may use only a low potency THC and high CBD ratio to help with symptoms of inflammation.
Someone who uses medical marijuana is not 'high all the time, but that can be a common assumption. One that could put their job at risk. Telemedicine adds a valuable layer of patient privacy when medical consultations can be conducted at home.
Featured Image: nito103 | Deposit Photos