How to make Cannabis Tinctures
Posted by Marijuana Doctors on 11/23/2015 in Consumption
Updated on May 25, 2018. Medical content reviewed by Dr. Joseph Rosado, MD, M.B.A, Chief Medical Officer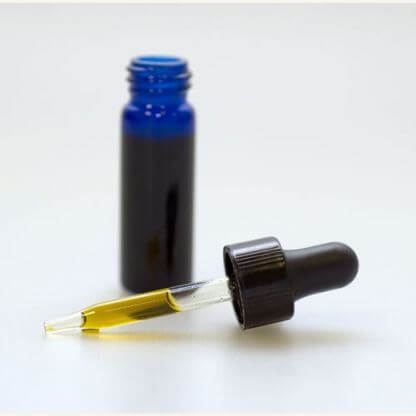 Many years ago cannabis tinctures were easily available at your average herbal store as it was considered a perfectly normal way to treat different ailments. Now, with medical cannabis legal again in many states, tinctures are available again but not as popular as some other ways in using medical cannabis.
Maybe it should be looked at in a different light, because tinctures can be very helpful and discreet. For a fast effect, a few drops could be placed under the tongue. If a slower effect is desired, it could be add to food. Dosage becomes easier with tincture and it has no smell that makes it safe to travel with and use as medical treatment.
Tinctures are not expensive to make and preserve well in the refrigerator. A benefit is that it has all 80 of the cannabinoids and acts rapidly.
What do you need?
Pure grain alcohol 90% or higher; blender; strainer; jar with lid; brown medicine bottle with dropper; funnel and cannabis of choice.
Method of Making Tinctures
A good ratio is 1 gram of cannabis for 35 ml of alcohol. (Increase to the desired amount)
Grind the cannabis to a finer content, but not to a powder form
Put the cannabis in a jar and soak anything from 1 to a few days. The soaking allows the THC and CBD to be absorbed in the alcohol. (In the beginning some experimenting might be necessary until you find the correct tincture for you) Everyday shake the bottle ever so gently.
After the required time, strain the plant. A cheese cloth of coffee filter work very well. Capture the liquid and put it in the brown bottle. Store it in a cool place away from direct light, like a refrigerator or dark cupboard.
Start with a small dose first and remember that experimenting is to the order of the day here.
Results:
Similar to other ways of using medical cannabis, the tincture addresses the same medical issues with great effect.  The reaction time is quick and the effect can last a long time.