Halloween Medical Marijuana Recipes: Creepy Crawly Cannabis Cupcakes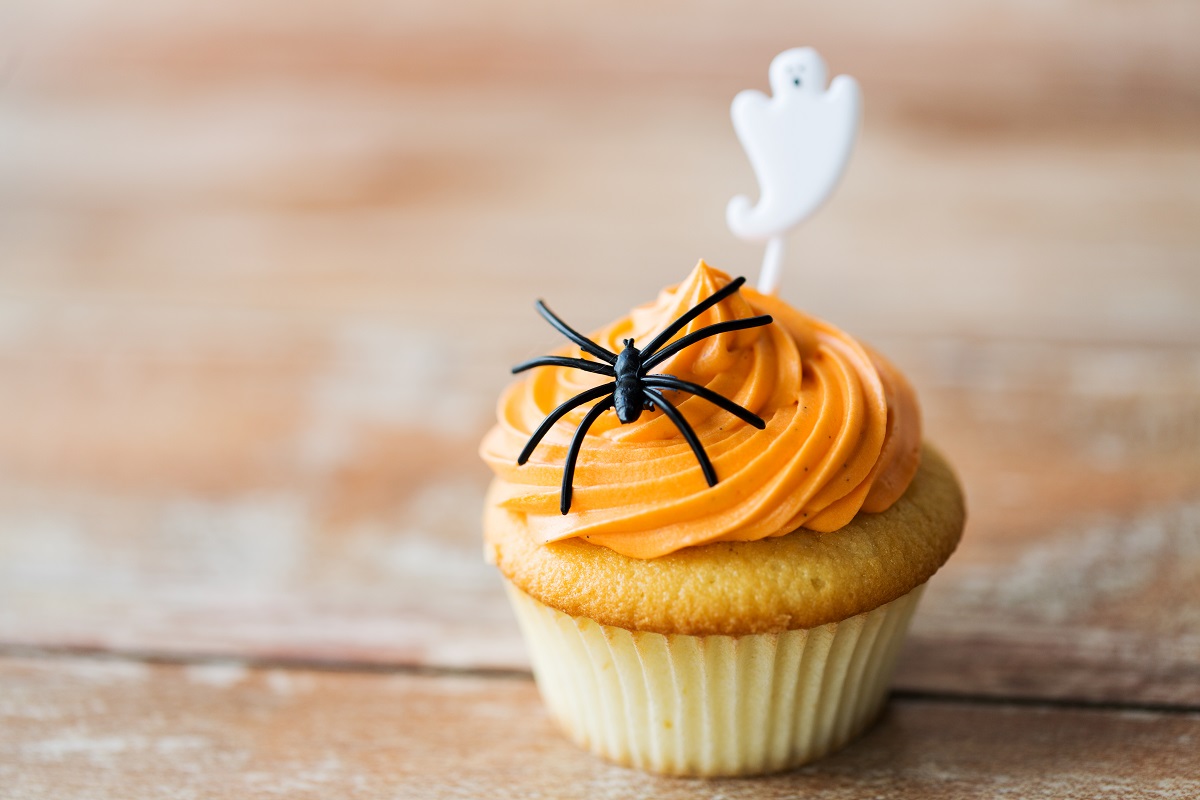 Yields 16 cupcakes
Disclaimer: this recipe is intended for legal medical marijuana patients only. Keep out of the reach of children.
Here's another recipe to get into the spirit of Halloween on the horizon. In this marijuana recipe for Creepy Crawly Cannabis Cupcake, chow mein noodles and crumbled chocolate cookie wafers resemble dirt and worms. It's a fun and delicious way use medical marijuana to alleviate symptoms from countless medical conditions, such as cancer, glaucoma, HIV/AIDS, multiple sclerosis and more.
Ingredients
Cupcakes:
10 tablespoons canabutter
1 1/4 cups white sugar
4 eggs
1/4 teaspoon almond extract
1 teaspoon vanilla extract
1 1/2 cups all-purpose flour
3/4 cup unsweetened cocoa powder
2 teaspoons baking powder
1/4 teaspoon salt
3/4 cup milk
1 container store-bought chocolate frosting
Topping
1/2 cup white chocolate chip
5 drops of red food coloring
1 drop of blue food coloring
1 Tbsp Light corn syrup
1 Tbsp hot water
1 cup of chow mein noodles
1/2 cup chocolate cookie wafer crumbs
Directions
Preheat oven to 350 degrees F (175 degrees C). Grease two muffin pans or line with 16 paper baking cups.
In a medium bowl, beat the canabutter and sugar with an electric mixer until light and fluffy. Mix in the eggs, almond extract and vanilla. Combine the flour, cocoa, baking powder and salt; stir into the batter, alternating with the milk, just until blended. Spoon the batter into the prepared cups.
Bake in the preheated oven for 20 to 25 minutes. Remove from oven and allow to cool, then top with chocolate frosting.
To make the worm topping, melt 1/2 cup white chocolate chips in a small pan over medium low heat, stirring frequently.
Stir in food coloring, light corn syrup and hot water. Gently mix in chow mein noodles until they are evenly coated.
Scoop the mixture onto waxed paper and separate the noodles with two forks.
Allow to cool for 20 minutes or until the coating to set. Meanwhile, sprinkle the cupcakes with chocolate cookie wafer crumbs. When the worms are ready, arrange them on top.
Note: Before you make this recipe or any other medical marijuana recipe, you must first ensure you are in compliance with your state laws. The first step in doing so is getting a medical marijuana recommendation from a qualified doctor. Not sure where to find a marijuana doctor? MarijuanaDoctors.com can help. We have the largest database of marijuana doctors in all legal states. Book an appointment today and get the medicine you need!