Medical Marijuana Trick or Treat-ments for Halloween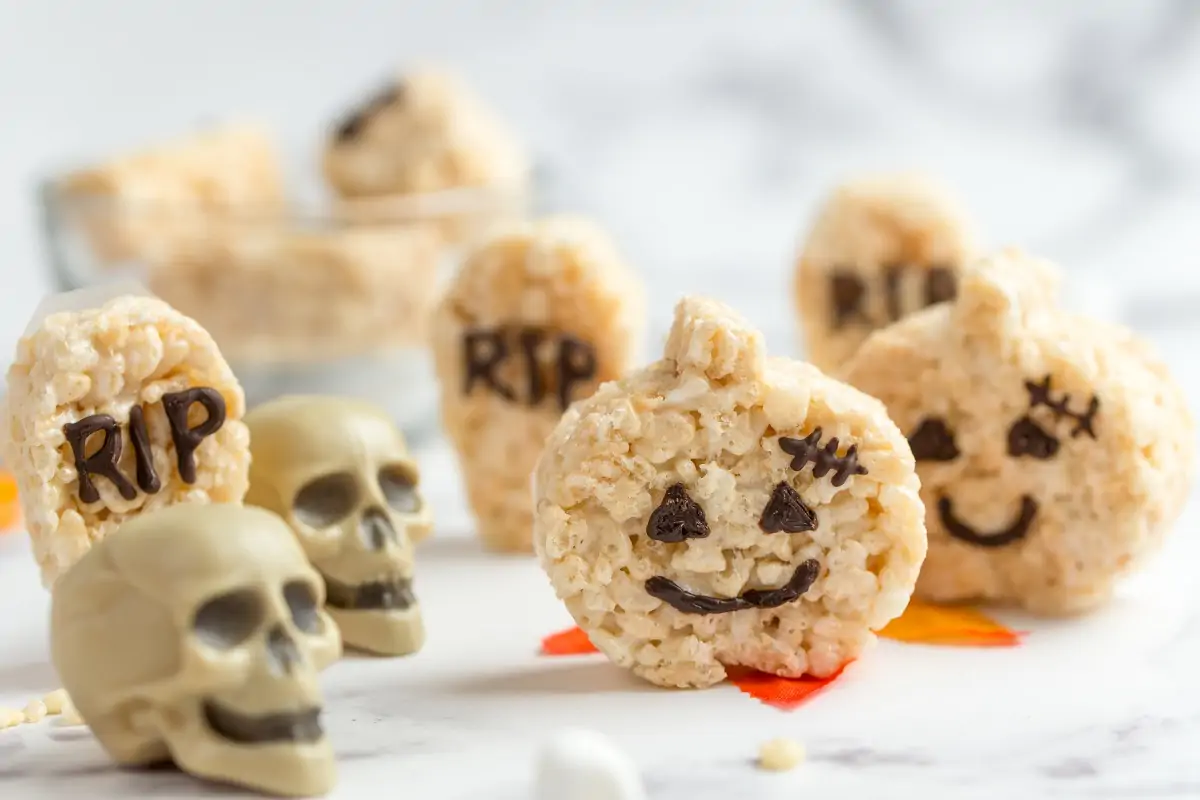 Disclaimer: this recipe is intended for legal medical marijuana patients only. Keep out of the reach of children.
With Halloween on the horizon, we thought we'd share some recipes to get into the eat-sweets-until-you're-sick-of-sugar spirit of the holiday. With this recipe for cannabis crispy squares, you'll use up some extra Halloween candy to create treats shaped like a cannabis leaf for an extra festive look. It's a fun and delicious way use medical marijuana to alleviate symptoms from countless medical conditions, such as cancer, glaucoma, HIV/AIDS, multiple sclerosis and more.
Ingredients
3 Tbsp. cannabis butter
10 oz marshmallows
6 cups crispy rice cereal
½ cup M&M's candies
Directions
Line a 13×9 pan with parchment paper or waxed paper.
In a large saucepan, heat the pot butter and marshmallows over medium heat until melted, stirring frequently.
Remove from heat and immediately stir in the cereal and M&M's, using a rubber spatula that's been sprayed with cooking spray to prevent sticking.
Roll bits of the marshmallow/rice cereal mix into 5 thin strips of varying length and arrange into the shape of a cannabis leaf. Continue until all of the mix has been used.
Place pan in fridge to cool before ingesting.
Note: Before you make this recipe or any other medical marijuana recipe, you must first ensure you are in compliance with your state laws. The first step in doing so is getting a medical marijuana recommendation from a qualified doctor. Not sure where to find a marijuana doctor? MarijuanaDoctors.com can help. We have the largest database of marijuana doctors in all legal states. Book an appointment today and get the medicine you need!