Canada Leads in Ketamine-Assisted Therapy for Severe Depression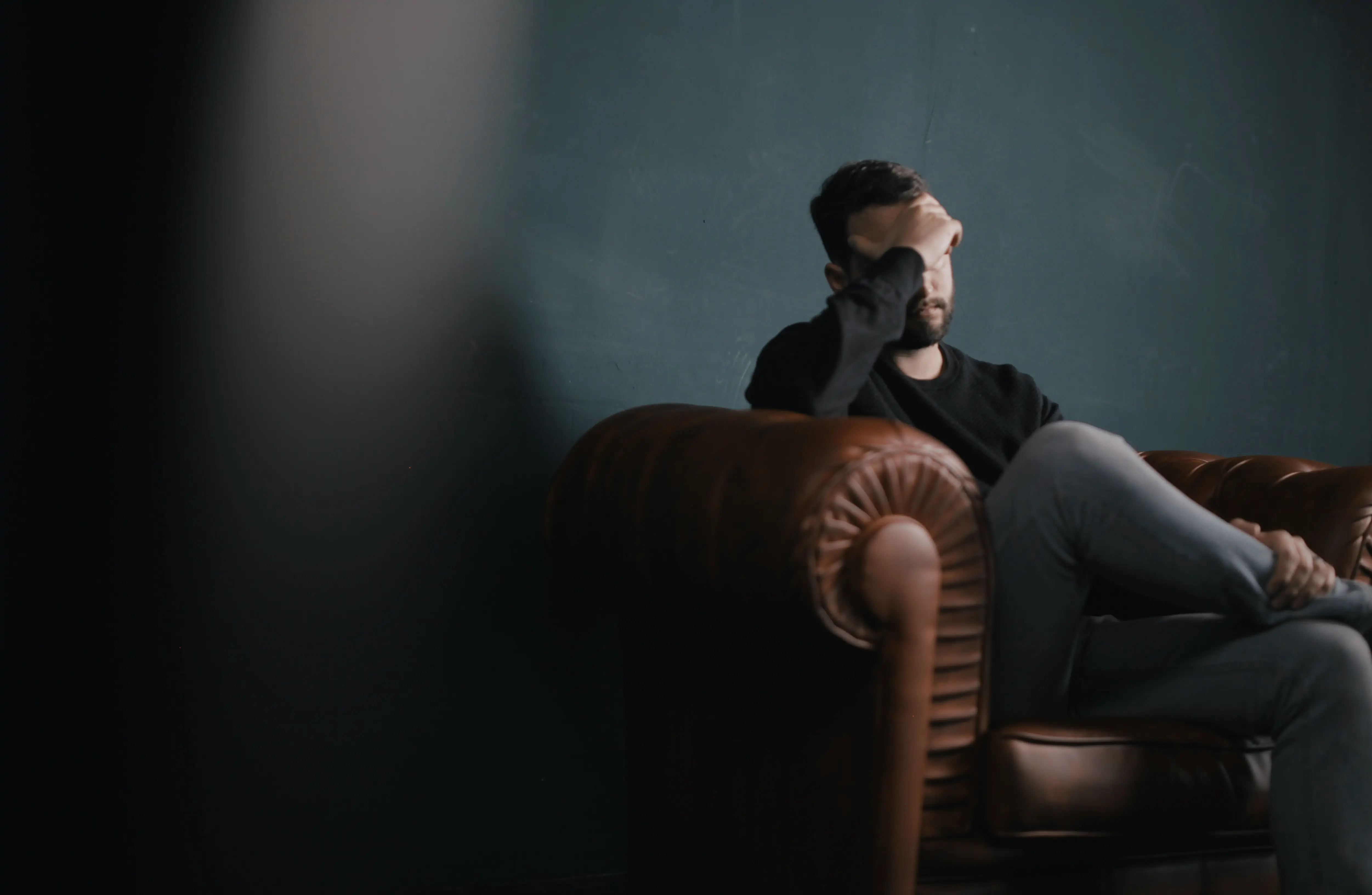 In Toronto, Canada, a new therapeutic service center is using ketamine-assisted therapy for mental health patients who suffer from debilitating conditions. Other psychedelic drugs, including psilocybin and MDMA, are currently banned in Canada, with the exception of use for medical clinical trials or research.
Field Trip Health opened in Toronto in March 2020. They provide a new option for patients who struggle with treatment-resistant chronic anxiety and depression. It has stated that it is the "first medical centre dedicated exclusively to the administration of psychedelic-enhanced psychotherapy."
The clinic is not the first privately owned healthcare business to provide ketamine-assisted therapy. It is, however, the first to combine ketamine with psychotherapy for patients with mental health difficulties.
About Canada's Progressive and Liberal Alternative Treatment Policies
On October 17, 2018, Canada became the first G7 Nation to Federally legalize recreational cannabis for adults over the age of 18 years, and 21 years in the Province of Quebec. The Marihuana for Medical Purposes Regulations (MMPR) was passed in July 2013 and became a law on October 1, 2013. The law was briefly struck down, as it prohibited medical marijuana patients from growing their own medicine and restricted cannabis to only dried flowers.
Access to Cannabis for Medical Purposes Regulations (ACMPR) provided more flexibility for Canadians who wanted access to medical marijuana. In Canada, patients need to have the authorization of their primary care provider or health practitioner, before they can purchase:
Fresh marijuana (whole flower)
Dried marijuana
THC active cannabis oils
Resins and rosin concentrates
Canadians in the medical marijuana program can choose to purchase marijuana products from a dispensary. They can also buy medical marijuana from a private individual. This individual must be designated to grow on their behalf or cultivate their own cannabis for medicinal use at home. The maximum amount of cannabis that a registered patient or recreational user may have at one time is 30 grams. That's about enough to roll 60 joints.
Canadian residents can also make cannabis-infused food and drinks. Organic solvents, however, can not be used in the manufacturing process or the creation of concentrated products. Resin and rosin products (concentrates) are available from some provincial owned services. Additionally, websites like The Ontario Cannabis Store (OCS) offers a wide range of cannabis products.
The Canadian Federal Government permits every province to determine the age of access for recreational marijuana. Patients who rely on medical marijuana must be registered through Health Canada. All grow operations for medical or recreational cannabis are highly regulated by both provincial and federal governments in Canada. Every dispensary and cultivator must be licensed by the federal government.
In support of the legalized cannabis industry, new businesses offering "Canna Tourism" are cropping up across Canada. One business called Canna Tours in Victoria British Columbia offers travelers the opportunity to visit dispensaries and find "cannabis-friendly" hotel and resort accommodations. It also includes "420 Foodie" tours.
Canada Fights Opioid Epidemic by Legalizing Other Therapeutic Alternatives
Like the United States of America, Canada has been fighting the growing health emergency of opioid addiction and overdoses. From January 2016 to September 2019, there were 14,700 deaths related to opioid overdose. They are most commonly attributed to the prescription drug fentanyl and its analogs. There were also an additional 19,490 opioid-related poisonings and more than 17,000 suspected cases of overdose or poisoning.
Canada has a road map of alternatives for patients who are unresponsive to traditional pharmaceutical treatments. One option is medical marijuana. Now, they've opened up the option for ketamine-assisted therapy and MDMA treatments for patients with qualifying health conditions.
A Mental Health Snapshot of Suicide Rates in G7 Nations
When a celebrity, like Amy Winehouse or Robin Williams, succumbs to severe clinical depression, it provides a focus on how detrimental and life-threatening unresolved mental health issues can be. We see these cases as people who "had everything" but still chose to take their own life through a drug overdose.
Someone living with severe depression may describe it as living with a detachment for all the normal activities of daily living. Things that bring other people joy do not resonate with the individual. It is not that they do not want to feel joy and excitement or life satisfaction, they feel numb. It feels like life is moving all around them but they are not part of it. And worse yet, they feel that there is something wrong with them. With the stigma about mental health issues, people suffering from depression may be reluctant to ask for help.
In 2018 alone, there were 48,344 recorded suicides in the United States, according to data from the Centers for Disease Control and Prevention (CDC). That represented an increase of almost three thousand more deaths from suicide compared to data from 2017. The American Psychological Association calls it a "worrying trend" when comparing it to other developed nations.
The three countries with the highest suicide rates as per the World Health Organization (2014) were:
Russia (19.5 suicides per 100,000 population)
Japan (18.5 suicides per 100,000)
United States of America (12.4 suicides per 100,000)
What is most alarming about the WHO data is that many other countries have achieved a significant drop in suicide rates; some of these countries are China (-59.6%), UK (-21.1%), Germany (-17%), and Canada (-11.1%). By comparison, in the same data collection period, suicide rates in the United States increased by 24.2%.
The availability of mental health services and support varies across all countries. Unfortunately, the other G7 countries have exceeded the access that patients in the United States have at their disposal. For example, interventions are covered by universal healthcare in Canada but not in the US.
In Canada, if an individual is at risk of suicide or has made suicidal ideations known, they can enter into a variety of different treatment programs at virtually no cost to the patient. Frequently, the only out-of-pocket cost is for medications. These may or may not be subsidized by private employer prescription coverage.
Symptoms and Management of Patients with Treatment-Resistant Mental Health Conditions
In the case of clinical depression, treatment-resistant patients can be diagnosed with a condition called "refractory depression." In clinical psychiatry, patients with severe depression or other psychiatric disorders who do not respond to therapeutic interventions—such as counseling and pharmaceutical treatments—have presented a challenge for providers.
Treatment for patients with severe mental health disorders follows three lines or treatment plans. Each one accelerates to provide a more intensive and, hopefully, effective solution for the patient to improve mental health and quality of life.
There are many mental health conditions that may result in treatment-resistant patients, including:
Major depressive disorder
Bipolar and bipolar affective disorders
Psychotic spectrum disorders such as schizophrenia and schizoaffective diagnoses
The first line of treatment for mental health disorders is a pharmaceutical intervention. This is an attempt for the healthcare provider to help the patient balance chemistry, reduce stress levels, and promote cognitive clarity and general mood improvement.
The second line of treatment for patients with mental health disorders typically uses a combination of Cognitive Behavioral Therapy (CBT) and second-line pharmaceuticals that may present safety issues and side-effects. Some of those medications include Tricyclic Antidepressants (TCAs) and monoamine oxidase inhibitors, antipsychotics like lithium, antidepressants like buspirone, and T3 thyroid hormone treatments.
Patients with "treatment-resistant" or "treatment-refractory" disorders are those who do not respond to the first two lines of treatment. Many people whose lives have been adversely affected by psychiatric illness struggle with a range of difficulties that may include:
Mood and anxiety disorders
Substance use disorders
Post-traumatic stress disorder (PTSD)
Eating disorders
The concerns for patients using second-line pharmaceuticals for mental health needs are the inherent side-effects. Many psychotropic medications used for severe chronic anxiety or clinical depression can stimulate hormonal and mood changes that lead to increased suicidal ideation and death by suicide.
There is no official third line of treatment, and this is where patients with treatment-resistant or refractory depression and mental health disorders remain. They are uncured and over-medicated with disruptive side-effects that present a higher risk for self-harm. Patients, in some cases, might be remanded to an institution when they are a risk to their own safety and/or the safety of others. In extreme cases, patients may be recommended for electro-shock therapies.
In the past, patients who have treatment-resistant depression and mental health disorders have lived with no reasonable expectation of recovery. With untreated severe mental health disorders, they have been unable, in many cases, to care for themselves or engage in activities of daily living. They have difficulties holding down a job and fostering healthy and supportive relationships.
How Do Patients Qualify for Ketamine-Assisted Therapy in Canada?
Ketamine is a legalized drug that is currently used in surgical procedures for patients in Canada. It is still a regulated drug in Canada, but it can be used by licensed medical practitioners for the treatment of certain symptoms.
To qualify for ketamine-assisted therapy treatments in Canada, the patient must have a referral from a psychiatrist—not a family doctor. This is because of the psychoactive properties of the drug. The patient is required to submit to blood testing and a physical. The patient must then receive a formal diagnosis of clinical depression with or without suicidal ideation. A diagnosis and history of severe anxiety is also a qualifying health condition.
The legislation and requirements in Canada may be subject to future amendments. Currently, the patient must demonstrate resistance to conventional treatments before they can be considered for ketamine-assisted therapy. This can include a review of the patient's health history, a record of depression inventories over time, and the evaluation of different types of pharmaceutical interventions that were tried without success.
The move to allow legalized ketamine-assisted therapy treatments will address patients who, after receiving no relief of their symptoms or mental health conditions through standard treatments, were more at risk for suicide because the symptoms were unresolved. The use of ketamine therapies—particularly when coupled with certified psychotherapy sessions—may be a glimmer of hope for patients with debilitating anxiety or clinical depression.
What Do the Ketamine Treatment Plans Look Like for Patients?
Field Trip Health is a facility located in Toronto that brings psychedelic therapies to patients who need it. At Field Trip Health, patients will be treated in a comfortable room that is themed. The rooms are named "mountain" or "sea," for example. The treatment center is small but upscale. It is a contemporary environment that looks less clinical and a little more like a high-end yoga or wellness center.
The patient is treated in a private room at Field Trip Health and provided a blanket and a pillow, as well as a reclining chair in the center of the room. A pre-therapy session is provided to review the medical information and the mental health goals of the patient. This includes a discussion about drug tolerance.
The patient is dosed with an injected shot of ketamine administered in the arm or leg. They are provided with noise-canceling headphones to relax and enjoy the psychoactive sensation or "trip" that ketamine provides. They are also provided with relaxing music and a darkening eye mask to complete the relaxation session.
When the patient recovers from the psychoactive journey with ketamine, they typically feel lucid and relaxed. At that time, they are permitted to keep lounging in the chair comfortably, while the psychiatrist begins a clinical counseling session with them.
The concept is that the aftereffects of ketamine may make a patient more receptive to behavioral learning and changes when counseling is received immediately after administration. Many people with severe clinical depression do not respond to traditional therapy, or pharmacological treatment plans to improve mental health conditioning. Ketamine is viewed as a tool to "open the door" to beneficial cognitive behavior therapies.
The typical treatment plan at Field Trip Health is 8-10 sessions for each patient, and 4-6 doses of ketamine administered. Each therapy session for the patient with treatment-resistant anxiety, clinical depression, or post-traumatic stress disorder (PTSD) would be two hours.
Field Trip Health has two planned locations that will be opening shortly in New York and Los Angeles. Prospective patients in both American locations can visit the website and be waitlisted and notified when the locations are opened.