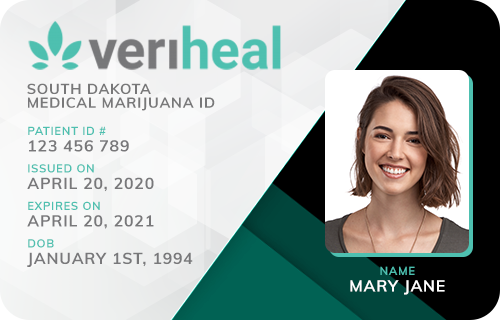 Veriheal

Verified
Yuma, AZ
(99) Reviews











(99) Reviews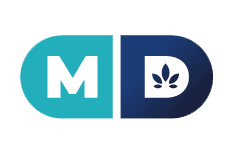 MD Prime

Verified
Phoenix, AZ
(42) Reviews











(42) Reviews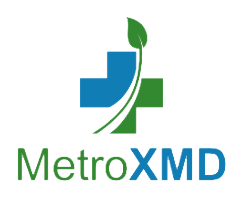 MetroXMD

Verified
Yuma, AZ
(15) Reviews











(15) Reviews











General Info
Cannabis is not just for relaxing. Many patients use it for medicinal purposes. Whether you're a first-time medical cannabis patient or a current one interested in renewal, continue reading for an in-depth look into the process of getting a medical marijuana recommendation in Arizona.
Age Requirements for Medical Marijuana Card
Currently, Arizona residents can use medical cannabis recreationally or medicinally. Medical cannabis patients must have a recommendation from an approved doctor. To get a medical cannabis recommendation, patients must meet the following criteria:
Be at least 18 years old or older*

Have a current driver's license or state identification card

Be an Arizona resident

Have a qualifying medical condition
Thanks to some unique provisions in Arizona's medical marijuana laws, individuals under the age of 18 can qualify for a medical marijuana recommendation. A custodial parent or legal guardian who's at least 21 years old must register as their caregiver. It is unlawful for minors to use cannabis recreationally.
Qualifying Conditions in Arizona
Currently, the Arizona Department of Health (AZDHS) approves medical marijuana recommendation applications for patients with at least one of the following qualifying medical or health conditions.
HIV (Human immunodeficiency virus) or AIDS (Acquired immunodeficiency syndrome)

Cachexia or Wasting Syndrome

Glaucoma

Chronic or Severe Pain

PTSD (post-traumatic stress disorder)

Epilepsy

Seizures

Crohn's Disease

Alzheimer's Disease

Severe or Chronic Nausea

Multiple Sclerosis

Hepatitis C

Cancer

ALS (Amyotrophic lateral sclerosis or Lou Gehrig's disease)

Severe or Chronic Muscle Spasms
Bear in mind that many medical cannabis patients experience severe or chronic pain from underlying issues that may or may not be connected to a qualifying condition. If you suffer from symptoms associated with any of the medical ailments listed above, you should consider seeing a medical cannabis physician for an evaluation.
Another special caveat in Arizona's medical marijuana program is that every July, residents and physicians can petition the Department of Health to review and add new diseases, symptoms, or ailments to the qualifying list of approved conditions for medical cannabis use.
Cost of a Medical Marijuana Card
For Arizona residents, the application fee for a medical marijuana card is $150. This is an annual fee that is required upon renewal. This does not include any doctor or physician related fees for the medical evaluation needed for approval. 
Interested individuals should be prepared to pay on average up to $300 or more for a physician's recommendation and their medical card. Designated caregivers must pay a $200 application fee for their medical marijuana cards.
Of course, patients who apply or renew via Marijuana Doctors website have lower application and renewal costs. Our service is an affordable and cost-effective safety net for many medical marijuana patients.
We advise patients to play it safe and renew their cards several weeks before the expiration date to avoid processing or unexpected delays in their medical marijuana treatment regimens.
Details About the Medical Marijuana Process
Before applying for a recommendation to use cannabis legally for medicinal reasons, an appointment with a qualified medical marijuana doctor or physician is necessary. Patients should bring a copy of their most recent medical records to their appointment for review.
The purpose of this appointment is for the doctor to evaluate the patient's medical history, symptoms, and diagnosis and discuss potential benefits and risks that medical cannabis use may pose to their health and wellness. Medical marijuana recommendation approval is contingent on the physician's recommendation.
Anyone with old or outdated medical records should see their primary physician first for an updated diagnosis and appropriate medical documentation. Due to licensing and professional regulations, many MMJ recommendation doctors do not provide medical marijuana recommendations for diagnoses older than one-year.
Approved patients can then either apply for their recommendation card online via the Arizona Department of Health Services website or through MarijuanaDoctors.com.
Locate Arizona Dispensaries
Approved patients can use their medical marijuana recommendations at any state-licensed dispensary in the state. As of April 2022, Arizona is home to 127 operational medical marijuana dispensaries. Finding a dispensary is fast and easy with our convenient locator. Click here to view Arizona dispensaries near you.
FAQs About Getting a Medical Marijuana Recommendation in Arizona
Though getting a recommendation to freely use cannabis to treat your symptoms and ailments is a relatively straightforward process, we understand how intimidating or slightly confusing it may seem. It's okay, we're here to help. Please take a moment or two to review some frequently asked questions we receive from MMJ patients in Arizona.
What If I Don't Have Medical Records to Get a Medical Marijuana Card in Arizona?
Sadly, not everyone has a copy of their medical records on hand when getting ready to apply for an MMJ card in AZ. Fortunately, many clinics and health care providers offer general medical services, including access to a primary physician or general practitioner for patients to see for a formal or updated diagnosis.
Anyone who believes they may have one or multiple qualifying conditions but does not have a formal diagnosis should be prepared to undergo additional diagnostics before their primary doctor or specialist can confirm and update their medical records.
Many severe medical conditions take time to diagnose which is why we encourage anyone interested in getting a medical recommendation for cannabis to start the process at their earliest convenience.
How to Find a Reputable MMJ Physician in AZ
Marijuana Doctors is a trusted network of medical cannabis doctors who provide evaluations for medical marijuana recommendations and cards in states where marijuana is legalized for medicinal or recreational use.
Patients can use the Find a Doctor Locator on our website to find certified MMJ friendly doctors in their area.
How Can Marijuana Doctors Help Me Get My Medical Marijuana Card?
We are a trusted and leading medical marijuana platform that specializes in being a one-stop source for medical marijuana recommendations, recommendations, dispensaries, and more. Getting a recommendation for medical marijuana is easy, convenient, discrete, and fast with Marijuana Doctors.
Simply submit a copy of your most recent medical records to us online to speak with one of our qualified medical marijuana doctors and receive approval for a legal cannabis recommendation in most cases, on the very same day.
Most patients receive their digital recommendation card within 7-10 business days, though many MMJ patients who utilize our recommendation services receive their digital cards from the state much sooner. Many Arizona residents use our process because it's much smoother and faster than going directly through the state's website.
How Do I Renew My Medical Marijuana Card?
Renewing an Arizona Medical Marijuana Card is quick and easy. Simply log in to your account to upload a copy of your current legal identification card, your expiring medical marijuana recommendation card, and medical documents that support the condition you're qualifying for.
A recent photo is also necessary to replace the current one on the expiring card. Then request an appointment when it's convenient for you to meet with a medical marijuana doctor to complete the renewal process.
Due to recent changes implemented by the state, all medical marijuana patients must provide a recent photo of themselves that is no older than 60 days before the date they are applying for renewal.
Do I Need a Caregiver?
Arizona doesn't require adult patients to have caregivers for medical marijuana recommendations. They can designate a trusted person who meets Arizona's caregiver requirements or they can remain caregiver free. However, anyone under 18 years old must have a custodial parent or guardian who is at least 21 years old as a caregiver.
Can I Add or Change a Caregiver?
Patients can amend their caregiver preferences with AZDHS any time they like, as long as they follow AZDHS caregiver regulations. At Marijuana Doctors, patients can legally add caregivers when they sign up. Patients can also add or change caregivers when they renew their medical marijuana recommendations.
Replacing Lost or Stolen MMJ Card in AZ
Don't panic if you need to replace your missing or stolen medical marijuana recommendation. All it takes is a few moments to apply for a replacement AZ MMJ card. Visit the AZDHS Individual Licensing Portal to create an account or log in to report your card as lost or stolen. You'll need to know your medical marijuana recommendation card identification number to do this. You can also contact them directly by email at M2programsupport@azdhs.gov if you don't have that information.
Talk to a Doctor
Now that you're up to speed about how to get a medical marijuana card in Arizona, it's time to talk to a medical marijuanadoctor so you can get started on your medical cannabis journey.
Arizona Green Life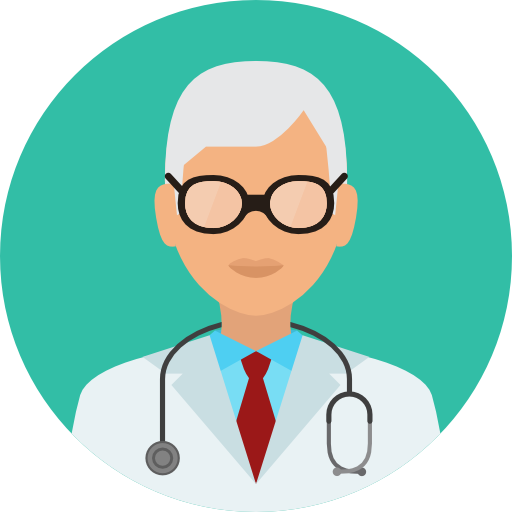 Arizona Green Life

Location:
Phoenix, AZ
(0) Reviews
(0) Reviews
Qualifying Conditions In Arizona
Patients in Arizona diagnosed with one of the following severe, debilitating, or life-threatening medical conditions, are afforded legal protection under the Arizona Medical Marijuana law, as per Ballot Proposition 203 "Arizona Medical Marijuana Act":
Or, a chronic or debilitating disease or medical condition or its treatment that produces one or more of the following:
Or any other medical condition or its treatment added by the department pursuant to section 36-2801.01.
Arizona Medical Marijuana Program
Patients must be eighteen (18) years of age or older. If a patient is under the age of eighteen (18), the custodial parent or legal guardian must be designated as their caregiver. Patients must be a resident of Arizona and provide a valid identification document. Patients must be diagnosed with a Qualifying Medical Condition. Patient over the age of 18 must submit an application online only through the ADHS Medical Marijuana Online Registry System. Application Fees are $150.00 and are Non-Refundable. If the patient is currently on SNAP Assistance, the fee may be reduced to $75.00 (proof of benefits must be provided). Patient must print out and have their certified physician fill out the Medical Marijuana Physician Certification, which must be submitted with the application. Patients must provide a signed and dated Medical Marijuana Patient Attestation. If the patient is under the age of 18, please review the Checklist for Underage Patients. If approved, ADHS will automatically send an e-Mail indicating approval and your Registry Identification Card (Medical Marijuana Card) will be mailed to the address that was provided in the patient's application.
Locate a Arizona Dispensary
The best way to receive comprehensive care while using medical cannabis is to establish a relationship with a Arizona medical marijuana doctor. Patients with qualifying conditions can obtain medical marijuana from dispensaries as allowed by Arizona law.
Using MarijuanaDoctors.com as a resource, you can review the location, hours, reviews, delivery information and other important notes about the medical marijuana doctors in Arizona. We pride ourselves on being the premier resource for connecting you with a medical marijuana doctor with whom you can develop a lasting, caring relationship.
Head to MarijuanaDoctors.com to get all the latest, accurate information about medical marijuana access in your state including Doctors, Dispensaries & the Medical Marijuana Program.