Iowa Cannabis Expansion Sought Assurance from FDA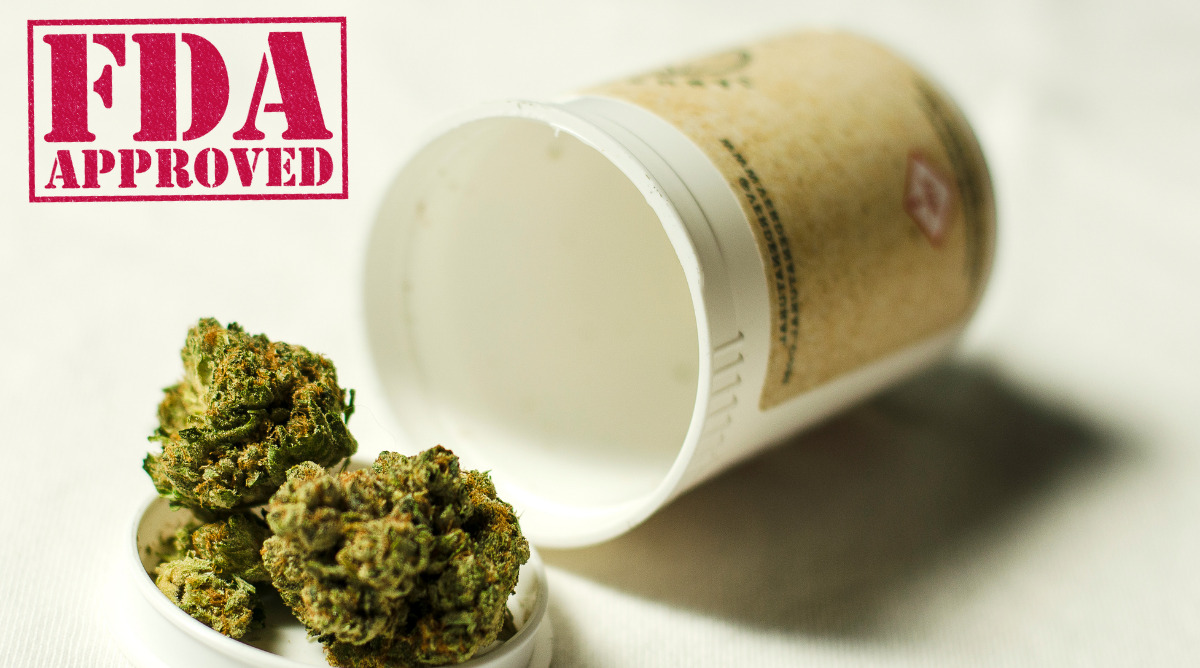 There are some states that have very accessible medical cannabis programs. That means legislators took extra steps to make it easier for qualifying patients to get a medical card. And then, licensing cultivators, processors and dispensaries to provide the enough medical cannabis products for patients' needs. That was not the case in Iowa.
Then there are other states that fought legalization of medical cannabis. Sometimes the fight was between the House of Representatives and the Senate. Other times, the battle is the House and the Senate against what the majority of constituents want.
Iowa is a state where legalizing medical cannabis has been cautious. And now, legislators are faced with the question about legalizing adult-use in the state. That would also mean expanding the kind of products available to patients. And higher potency options.
Some states do a 'soft launch' of legalizing cannabis. First, they implement a somewhat restrictive program and get the administrative infrastructure established. Then, when they see that legalizing cannabis can work and generate tax revenues.
At the end of June 2021, Iowa received the 'blessing' it was looking for from the Food and Drug Administration. One sign that adult-use cannabis legalization may be next.
What Are the Qualifying Health Conditions to Get an Iowa Medical Card?
Some states with prohibitive medical marijuana programs are restrictive about the health conditions needed to apply for a medical card. However, compared to many states, Iowa has an expansive list of qualifying health conditions.
In order to apply for a medical card, residents of Iowa have to have one or more of the following diagnosed health conditions or chronic symptoms:
Cancer – if the illness or its treatment produces one or more of the following: severe or chronic pain, nausea or severe vomiting, cachexia, or severe wasting.
Seizures
Crohn's disease
Chronic pain
Multiple Sclerosis with severe and persistent muscle spasms
AIDS or HIV
Amyotrophic lateral sclerosis (ALS)
Parkinson's disease
Post-Traumatic Stress Disorder (PTSD)
Any terminal illness with a probable life expectancy of under one year – if the illness or its treatment produces one or more of the following: severe or chronic pain, nausea or severe vomiting, cachexia or severe wasting
Ulcerative colitis
Severe, intractable pediatric autism with self-injurious or aggressive behaviors
Severe, intractable autism with self-injurious or aggressive behaviors
Corticobasal Degeneration
Like other states, to qualify and apply for a medical card in Iowa, patients must have one of the qualifying health conditions diagnosed. And complete the medical health evaluation with a practitioner as part of the medical card application process.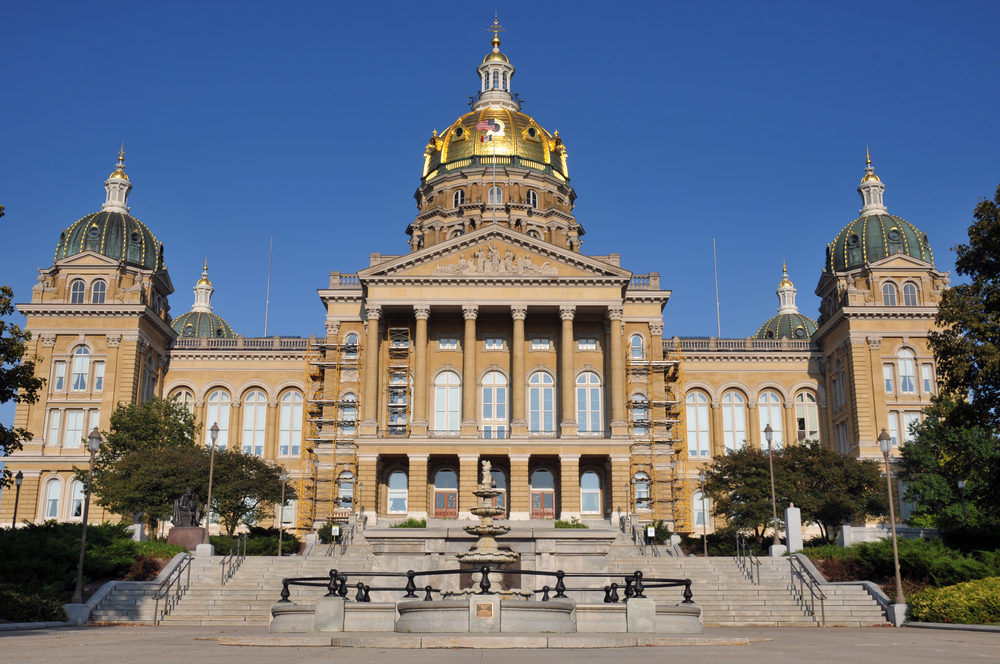 Medical Cannabis Types Still Limited but No More Low-THC Cap in Iowa
Currently, registered patients can buy capsules, tinctures (drops), creams, and lotions (pain relief). Originally, smokable cannabis was not legal for Iowa medical cardholders. But while whole-flower (raw) cannabis is still not available, patients can now buy vape cartridges.
Iowa had a low-THC limitation as well, which was a significant deterrent for patients who wanted to use medical marijuana. In July of 2020, Gov. Kim Reynolds had a change of heart and signed the legislation to end the low-THC cap. Reynolds had previously vetoed the bipartisan bill in 2019.The Iowa Medical Cannabidiol Board recommended the removal of the low-THC limited.
From 2014, the THC cap was placed at 3%. That was the maximum potency of any product a patient with an Iowa medical card could get. But the amount that a patient could purchase was also contentious. Initially, patients were only permitted to buy 4.5 grams of medical cannabis products every ninety (90) days.
There was a provision for doctors in Iowa to request a higher THC potency and more cannabis to be prescribed to their patients. But only if the practitioner would certify that the patient was terminally ill, with less than a one-year life expectancy.
Why Are States Like Iowa Applying for Federal Cannabis Exemptions?
While cannabis remains a Schedule 1 prohibited drug on the Controlled Substances Act, states are in violation of federal law. At least the ones that legalize medical marijuana, or recreational cannabis for adults 21 and up.
In the constitution, states have the ability to self-govern to a certain extent. And that legal pretense is how states have been able to legalize medical cannabis, even though it's federally illegal. But going against the federal government on a drug or any issue can mean retaliation from the feds.
It doesn't turn into a royal rumble, but the federal government can do some pretty nasty things. Mostly revolving around allocating or denying federal funds. That can be for just about anything from funding for educational institutions to healthcare service expansions and support programs.
Before Iowa legislators started to discuss expanding the medical cannabis program (with more legal products), they petitioned for a federal exemption. This is like telling your parents that you did something wrong and don't want to be grounded.
The exemption is not an endorsement of legalized cannabis from the federal government, but more like being a responsible state that is proceeding cautiously. Legislators and the Iowa Department of Public Health submitted the exemption request and struck a home run. And not just for their own state, because it sets an important precedent.
Food and Drug Administration Assures Education Funds and Grants Not Jeopardized
Lawmakers in Iowa asked the IA Department of Public Health to make the formal submission to the Food and Drug Administration (FDA). At any time, the federal government can withhold funds and grants. And Iowa leaders were concerned that legalization of medical cannabis would be grounds for losing federal funds.
In a letter sent on June 30, 2021, the Food and Drug Administration FDA said a few very important things in the letter. It stated that academic institutions in Iowa will not risk losing agency grants and contracts even if the state allows patients to consume cannabis on the institution's property. An important assurance for Colleges and Universities.
The FDA, however, asked the DOH to reach out to other federal agencies for clarification and possible exemption as well. However, new spending legislation was just passed by the U.S. House of Representatives. It prohibits the Department of Education (DOE) from denying grants for funds for universities that conduct cannabis research.
When you consider that states can receive hundreds of millions of dollars in social grants and funds, you can see why some are asking for legal exemption. One important legal step to make sure that the federal funds are not jeopardized.
Featured Image: Canva