FDA Issues Recall for Kore Organic CBD Products Containing Lead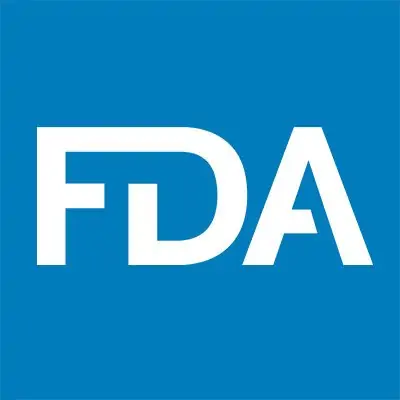 Summitt Labs, located in Tampa, Florida, has issued a voluntary recall of KORE ORGANIC Watermelon CBD Oil Tincture. The CBD products are manufactured in a licensed and inspected facility and are regulated by the Florida Department of Food and Agriculture and Consumer Services.
On Friday May 15th, the Food and Drug Administration (FDA) publicized the voluntary recall of the CBD product. Batch #730 Lot #K018 of KORE ORGANIC Watermelon CBD Oil in the 30 ml and 15 ml bottle sizes tested high in lead contents, measuring 4.7 ppm (parts per million) in a random batch sampling.
In response, Summitt Labs agreed to a voluntary recall of Batch #730. The products were again tested at an ISO/IEC accredited lab, with a measurement of 500 ppb (.5ppm) which falls within the legal limits according to Florida State law. However, the results of the second test have not deterred Summitt Labs from recalling all products shipped from Bach #730 Lot #K018.
Health Risks and Side Effects of Lead Exposure
This is not the first time a CBD oil producer has been forced to recall a product, for the presence of lead in consumable products higher than the safety guidelines and regulations. Exposure to lead can cause acute lead poisoning, which may include the following health risks and symptoms:
Chronic Pain
Muscle Weakness
Weight Loss
Shock
Constipation
Nausea and Vomiting
Diarrhea
Symptoms of encephalitis
Hemolysis
Kidney damage
One of the most pressing concerns, is that CBD tinctures are generally used in liberal doses. Because they do not contain the active THC ingredient, many consumers prefer them, particularly for daytime use or for "drug-free" work environments, where medical cannabis is not permitted. One of the most noticeable symptoms of lead exposure is a metallic taste in the mouth.
The CBD oil consumer products can be used for a variety of therapeutic applications including:
Relief from anxiety
Improved sleep quality
Overall stress relief
Reduction of pain symptoms
Management of symptoms of Depression
One of the most popular uses of CBD oil in the United States is for relief of nausea and loss of appetite for patients undergoing chemotherapy, for cancer treatment. The side effects of chemotherapy frequently make eating difficult for cancer patients, but medical cannabis and THC free CBD oil can help moderate disruptive symptoms.
How Do Heavy Metals like Lead and Pesticides Getting into CBD Oil Products?
Independent drug and CBD oil testing is imperative, to detect harmful toxins in consumable products. The significant health impact of lead exposure can result in painful symptoms. In the example of tainted CBD oil, where the product can be used daily for several weeks, the risk of a life-threatening health incident increases.
Hemp is the raw product that CBD is derived from. What is unique about hemp as a plant, is that it heavily draws on the soil where it is planted. That means it pulls nutrients aggressively from the soil. In fact, hemp is so effective at this process, that it is planted in locations like Chernobyl and other nuclear fallout areas, to help decontaminate the soil.
It is critically important for hemp growers to thoroughly test and continually test the soil when hemp derived from the land will be for human or animal consumption. Lead deposits can occur naturally, or they can be the result of contaminated land close to the crop. It can also be dispersed into the soil from contaminated agricultural water.
In certain regions of the United States where hemp is cultivated for consumable CBD products, the soil quality can vary. Some areas have higher toxicity and lead levels than in other regions. Farms that are located close to major urban centers, may have a higher than normal lead content in rainwater for instance. And if substandard testing and processes are used to produce CBD oil derived from hemp, those toxins can make it through to the finished wellness product.
CBD Oil is Highly Unregulated: This Presents a Health Risk for American Consumers
Almost everywhere you go, from tobacco shops to convenience stores, you are likely to see CBD oil, or products containing THC-free CBD. Currently, because the FDA does not acknowledge CBD oils for a medicinal benefit. The industry is largely unregulated.
Both domestically-produced and imported CBD products have been found to contain harmful additives from heavy metals like lead to toxic pesticides. Labeling these products as "organic" creates a false sense of security for consumers. There is no way to tell whether the CBD product is compliant and tested to ensure safety.
Finding high quality and truly organic CBD products is becoming increasingly difficult for consumers. Before you purchase a CBD oil product, including sundries like soap or muscle cream, or THC-free edibles, look for an important piece of information on the label. If the product indicates that the manufacturer engages in third-party laboratory testing. When you see that on the label, you can be assured that the ingredients are being checked for consumer safety by an unbiased and thorough batch evaluation.
At Marijuana Doctors, we endorse what we believe to be the highest quality of CBD products: CuraPure. Made in the USA! CuraPure CBD oil tinctures, softgels, gummies, and topicals are third-party tested to ensure quality, purity, and safety.
If you would like to try CuraPure CBD, use our coupon code—MDDC20—for 20% off your entire first purchase!
What Should You Do if You Own the Kore Organic CBD Recalled Product?
Consumers who have Lot #K018 Batch #730 in their possession should contact Summitt Labs by telephone at (833) 810-5673 or contact the company through their website at Koreorganic.com. The product should be returned to the place of purchase, and consumers should receive a full monetary refund (regardless of how much of the bottle has been used). 
Summitt Labs has also advised in a statement, that any consumers who have used Lot #K018 Batch #730 and are experiencing health problems, should urgently consult with a primary care provider or physician. Advise your physician about the recalled CBD oil, to test for lead exposure.The product was distributed nationwide by I.E. Nirvana Kulture and North East Rally.