CannaGlobal Ramps Up for Psilocybin Treatments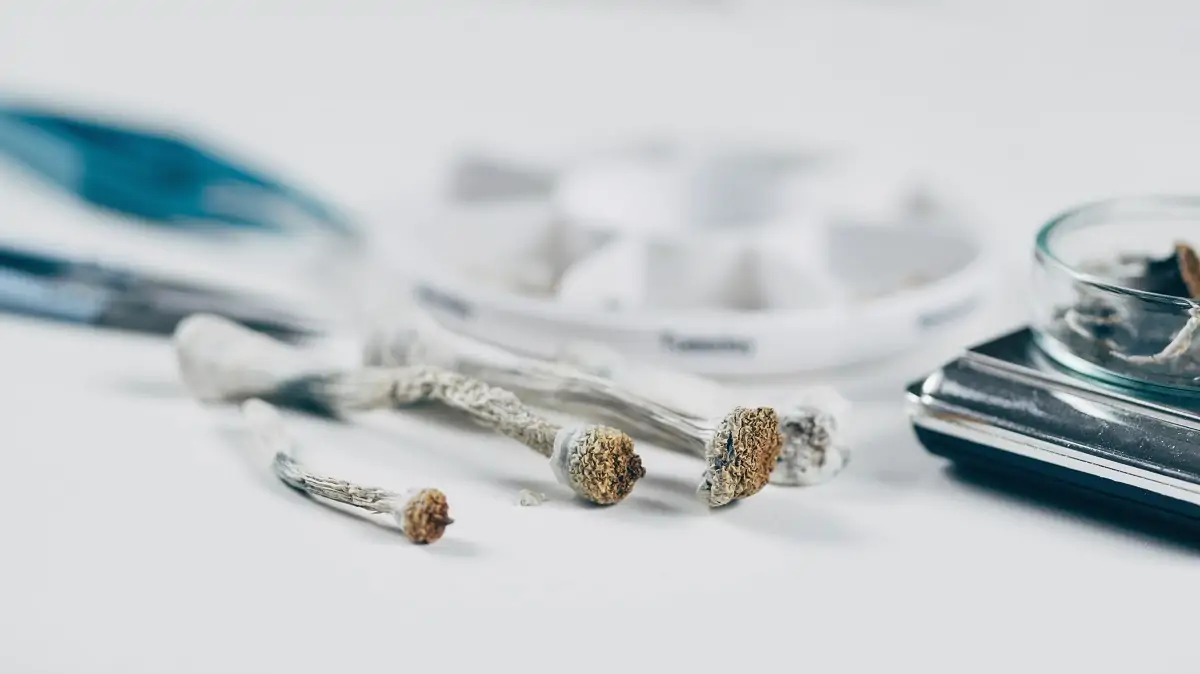 The co-founder of Tokyo Smoke announced he is jumping into the psychedelic mushroom business. Lorne Gertner is referred to as the "Godfather of Canadian Cannabis". He has partnered with Life Sciences – Sansero and Rise Wellness to take on the pharmaceutical industry. The focus is on new alternatives for patients with moderate to severe mental health challenges.
The valuation of CannaGlobal Wellness is $25 million CAD. They have launched a multi-million-dollar long-term pharmaceutical development program that will look at psilocybin. Psilocybin is the psychoactive ingredient in magic mushrooms.
CannaGlobal Wellness (Toronto) recently announced a three-tier strategy of psilocybin research. It includes pharmaceutical development, addiction therapy, and psychedelic retreats. Merged under CannaGlobal Wellness, they have more than 30 years of experience in horticultural biotechnology.
Life Sciences – Sansero is the Research and Development Arm of CannaGlobal Wellness
Life Sciences – Sansero is a biotechnology company in Canada that is focused on therapeutic applications of psilocybin or "magic mushrooms".
The company has three tiers of research and product development with psychedelics that they plan to launch in Canada:
1. Mental health products: The research and development will focus on treatment alternatives for patients. Especially those suffering from medical conditions like suicidal thoughts, clinical depression and anxiety, and post-traumatic stress disorder (PTSD).
2. Inflammation: Almost every chronic disease has one thing in common; inflammation. Psilocybin may unlock preventative medications and more effective therapies for patients with diabetes, heart disease, cancer, Alzheimer's, arthritis, respiratory inflammation (asthma, emphysema, and COPD), multiple sclerosis, and other disorders.
3. Opioid Addiction Therapy: In both Canada and the United States, opioid addiction and abuse have contributed to escalating fatality rates. The majority of opioid overdoses are accidental. They often involve a patient taking one or more medications for pain relief.
Why are opioid medications so addictive? New research reveals the patients may develop a resistance to opioids over long-term use. Opioids can in some cases, increase nerve receptor and CNS (central nervous system) sensitivity to pain triggers. This can lead to a cycle where stronger doses of opioids are provided to achieve pain relief. It becomes less effective over time, increasing the rate of prescription drug resistance.
Psilocybin pharmaceutical medications may be a safer alternative. Clinical research reports that psilocybin does not have withdrawal effects. It may help patients end their reliance on opioid medications.


Rise Wellness Will Further Develop Psilocybin Vacation Retreats
Imagine visiting a five-star all-inclusive resort, where you are treated to psilocybin treatments? Individuals with treatment-resistant depression (TRD), severe anxiety, and post-traumatic stress disorder could check in to "check out" with the help of psychedelic mushrooms.
Science does not understand how mushrooms unlock trauma and mood disorders. Studies in other countries have reported encouraging results. The psychedelic mushroom "trip" appears to dismantle trauma memories. It can help patients express fear, unhappiness, trauma, and anxiety with breakthrough results.
Patients are given a dose by medical staff in a 'safe room'. This is a comfortable private area where the patient can ride out the effects of the psilocybin. Supervision throughout the "trip" is provided to ensure that the patient does not injure themselves.
Gwyneth Paltrow Sends Executive Team on Psilocybin Retreat
The lifestyle brand "Goop" owned by Gwyneth Paltrow sent their executive team to Jamaica to do a psilocybin retreat. The goal was to get creative and improve communication. Someday, psilocybin may trend as a team-building activity.
A four-day "trip" is around $2,000 at a licensed resort in Jamaica.
The FDA is watching the psilocybin market in Canada. Now terminally ill patients can request legal access to psilocybin treatments on compassionate grounds. Section 56 exemption of the Controlled Drugs and Substances Act applies. Patients also have to be approved by the Health Minister.