MarijuanaDoctors.com's Titration Tracking System
Learn more about our Medical Cannabinoid Titration Tracker below:
Medical Cannabinoid Titration Tracker
We provide self-reported patient data through measurement of cannabinoid intake and graphically display symptom relief via our proprietary Titration Tracker. Patients can give instant feedback to a physician about their symptom relief, which helps to determine the "before and after" effects of taking medical cannabis. By encouraging patients to opt-in and use the Titration Tracker, physicians will receive real-time data about their patients' treatment. View current symptom tracking data.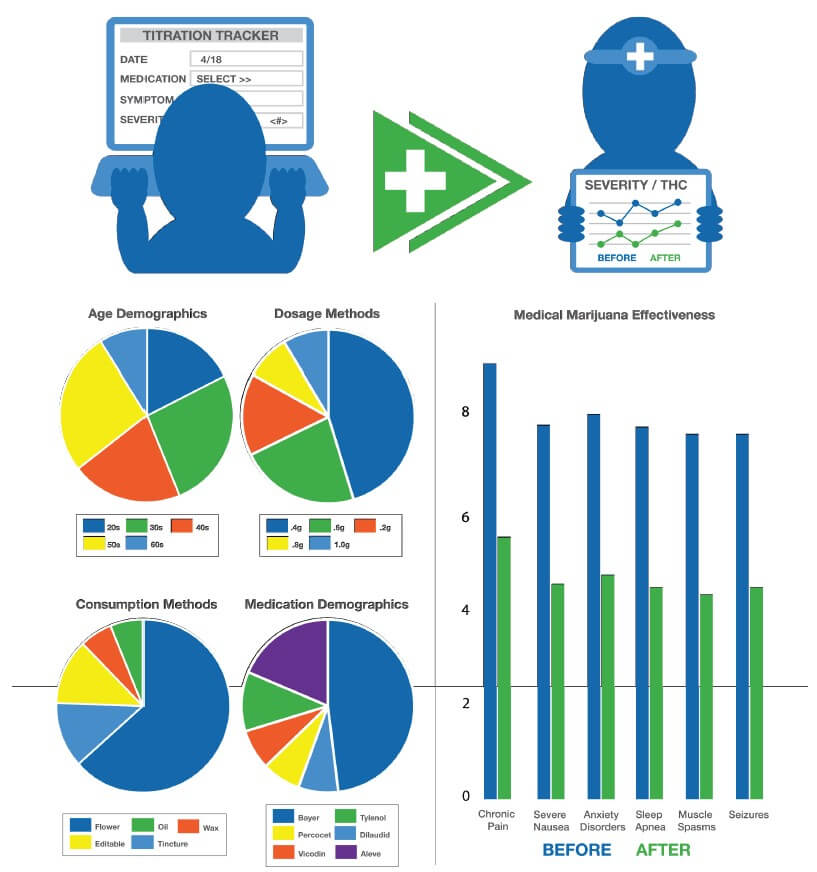 Contact Us To Get Started or Learn More
To learn more, use the links below, contact us online or call us at 1-800-909-4505 today.