Marijuana Doctors has launched a new app that doctors can use as a paperless HIPAA Compliance Check-In System on a tablet or iPad. Practice Manager, the new electronic check-in system, will process forms and instantly store files into the EMR. The system will make processing patient paperwork easier, leaving physicians and practice managers just to review notes and schedule follow-ups. The check-in system also will have the functionality to set up reminders for patients about scheduling follow-up appointments through the Marijuana Doctors site, text, or email. The system will also give patients the opportunity to rate the practice and their experience, helping boost the practice's credibility with great reviews and testimonials.
How to Use the Digital Appointment Assistant
1. Log into your account at MarijuanaDoctors.com.
2. Click Resources under your Doctor Dashboard side panel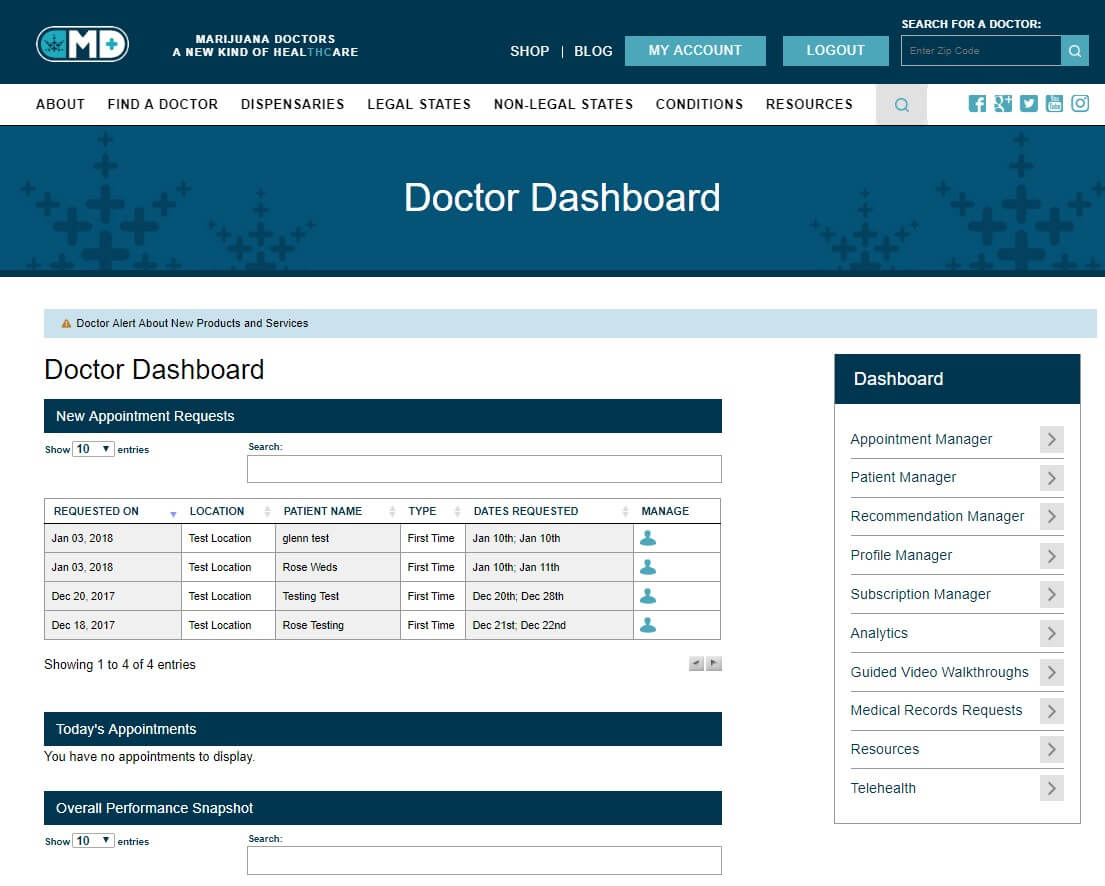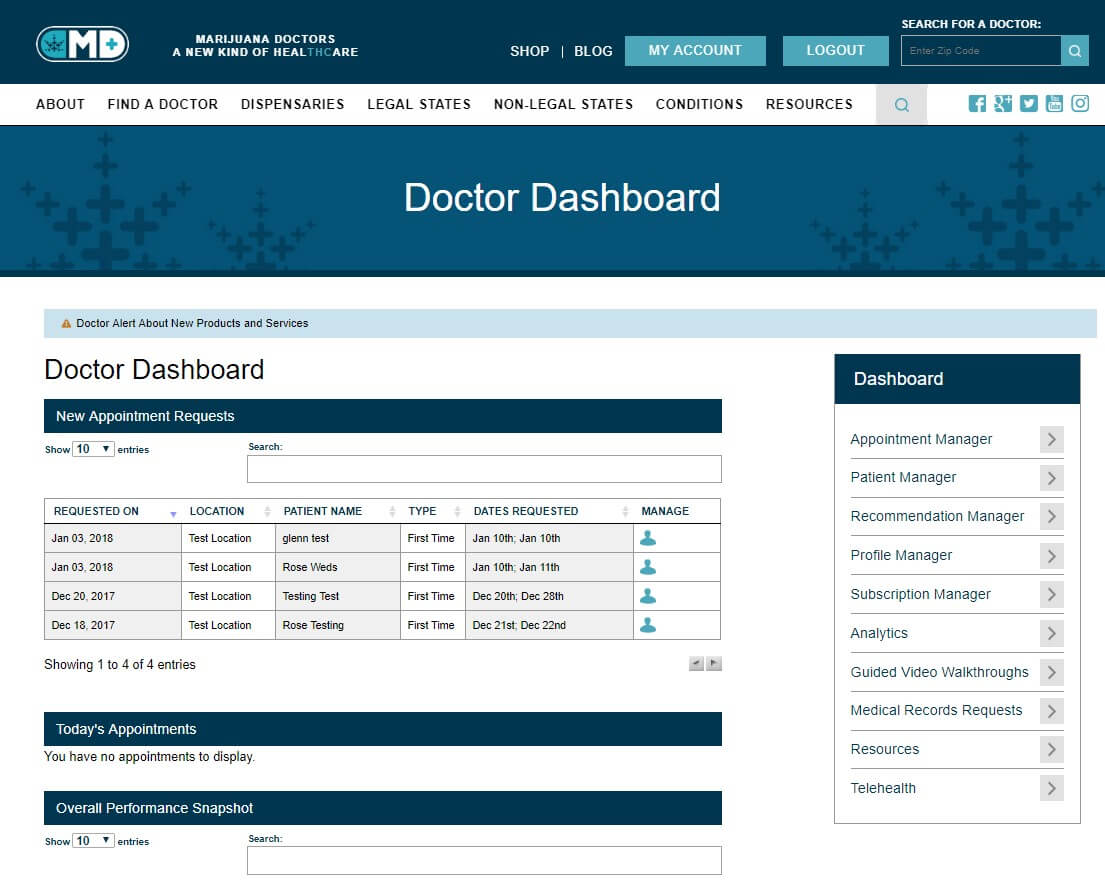 3. Under Resources Click Digital Sign In Sheet (For Use In Office on iPad)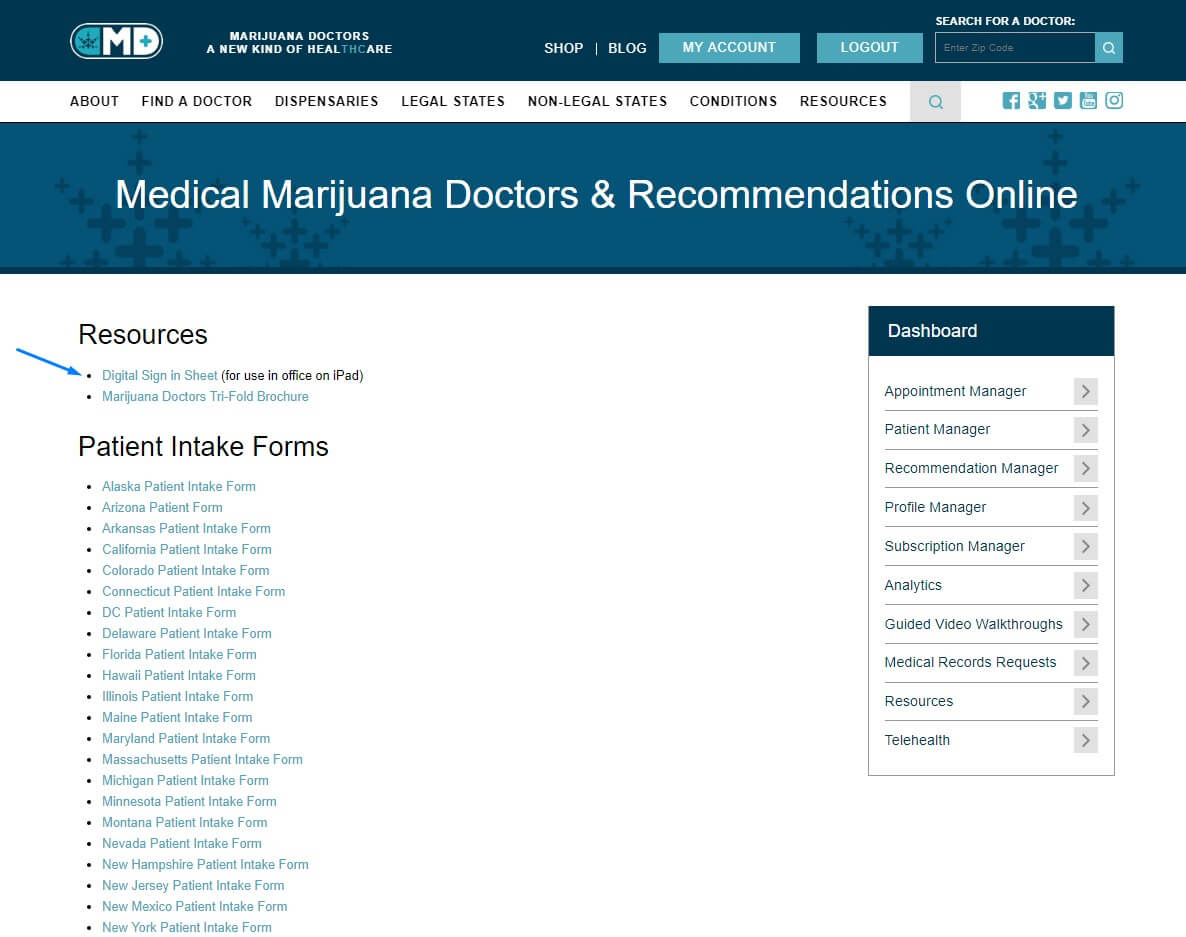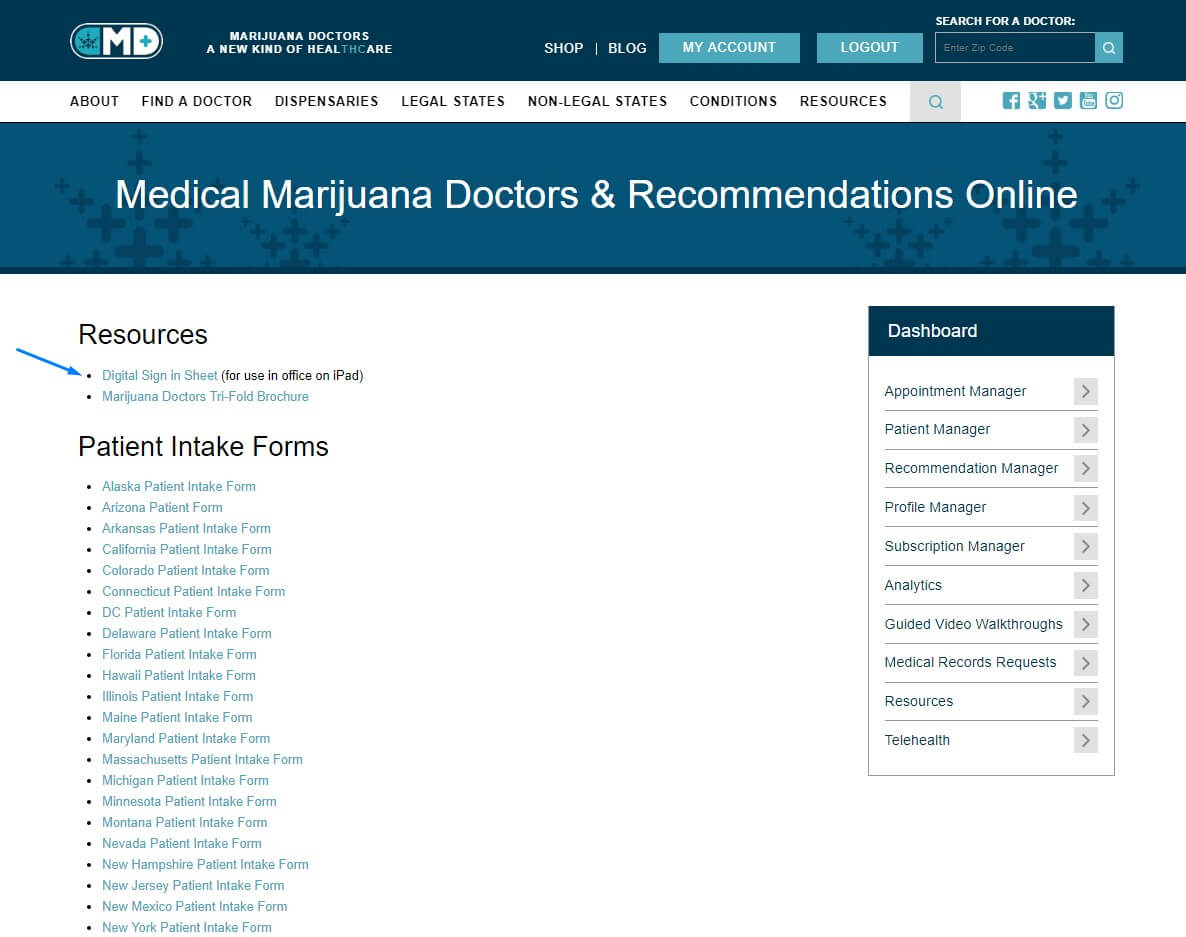 4. Select The Practice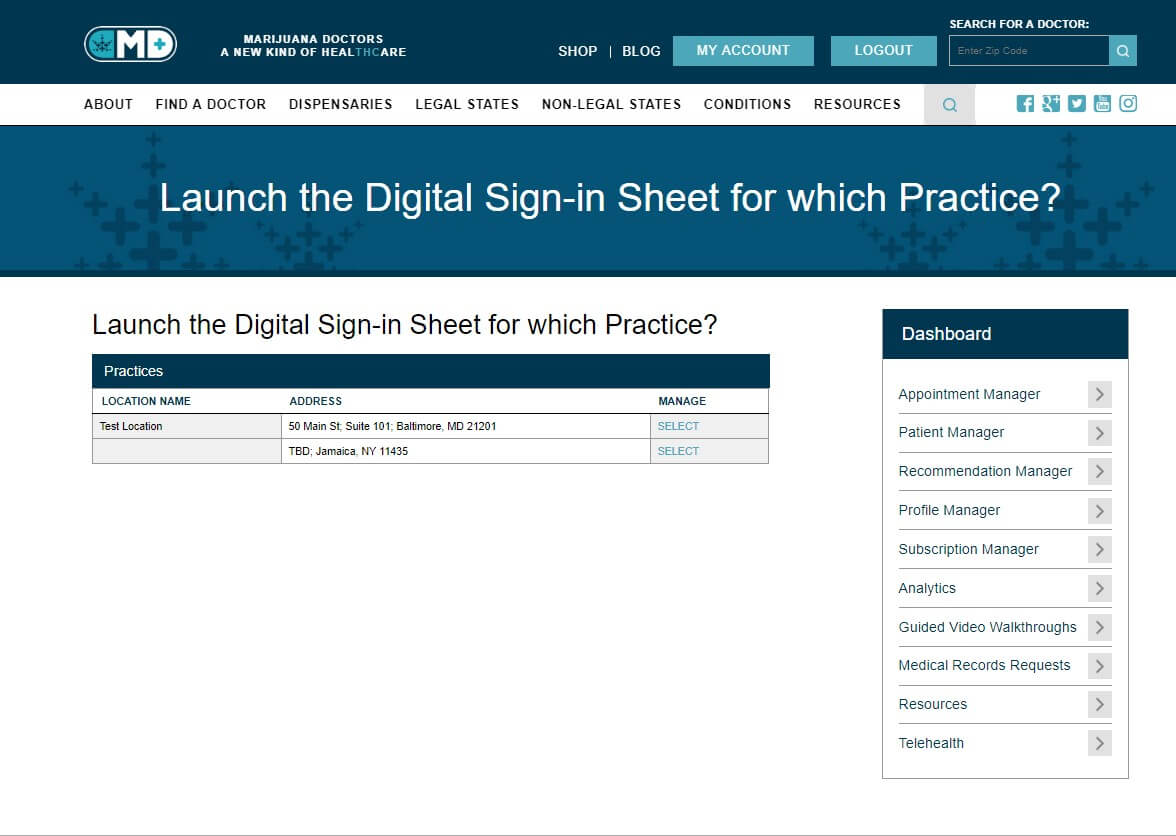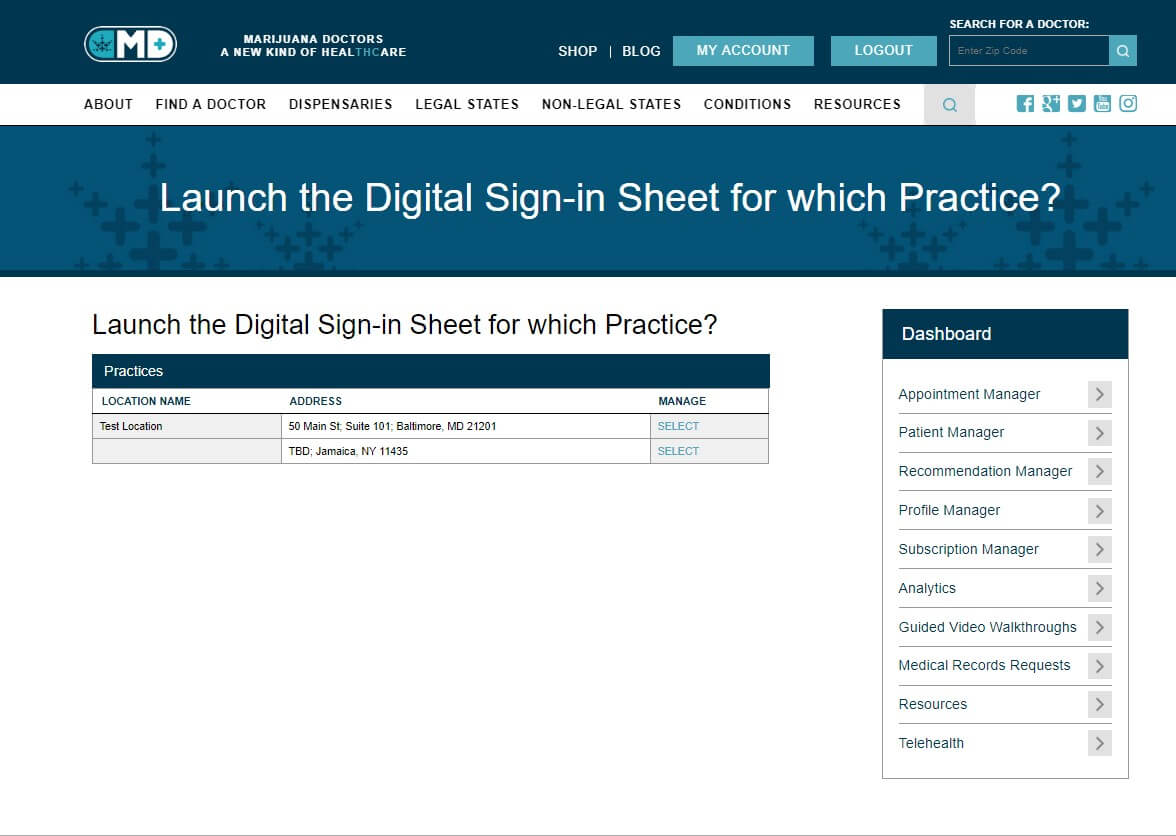 5. The Sign In Sheet Will Appear:
(After the first time you load the Digital Sign In Sheet, You Can Then Use The Direct Link In The Address Bar & It Is Recommended To Save The Page As A Favorite. You Can Also Shorten The Link Using Google Link Shortener At https://goo.gl/)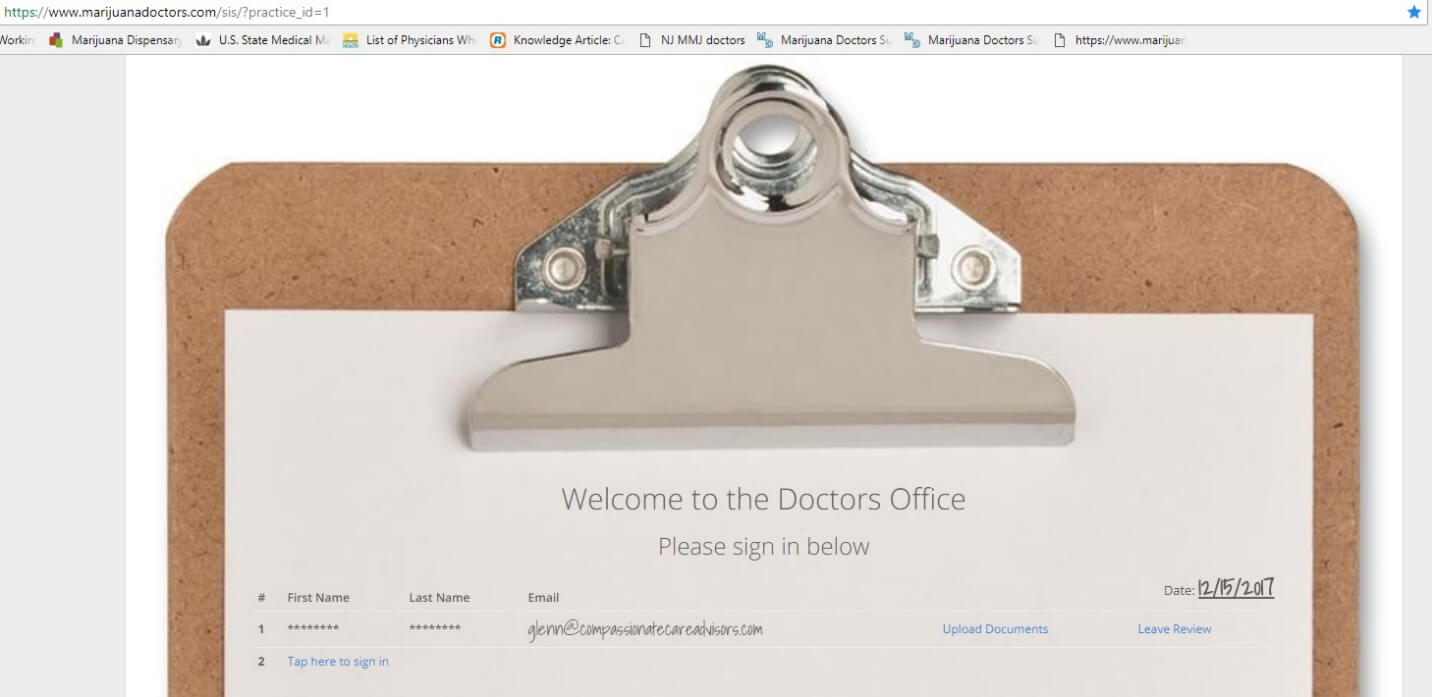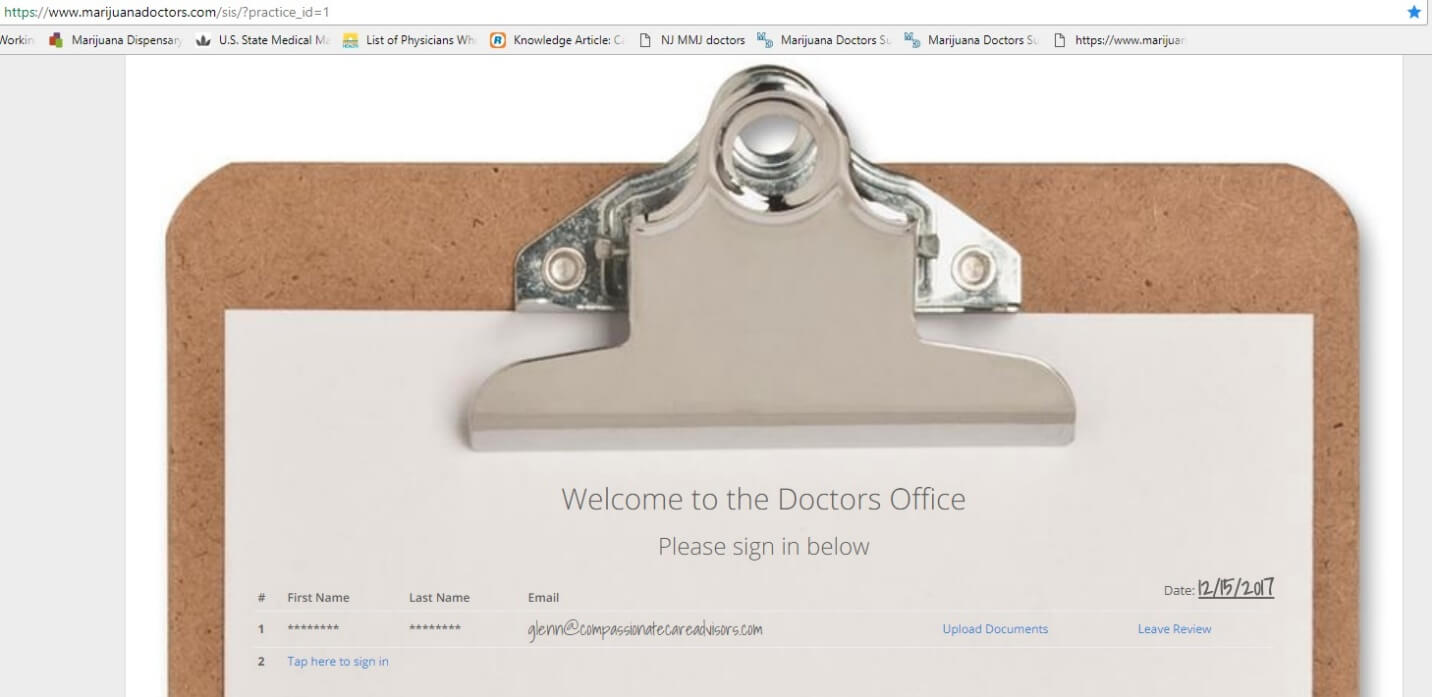 6. Please Provide The iPad To Your Patients. Once They Sign In, It Will Ask Them For Their Identification Information, Qualifying Conditions & Current Medications: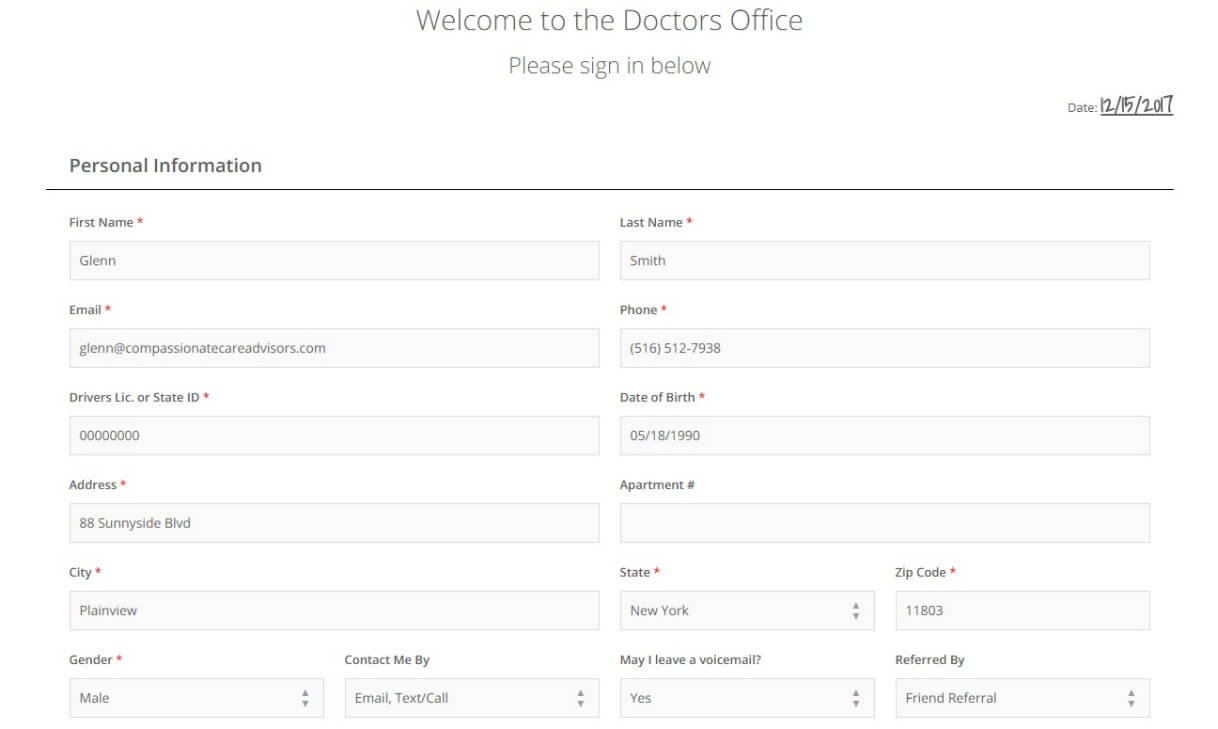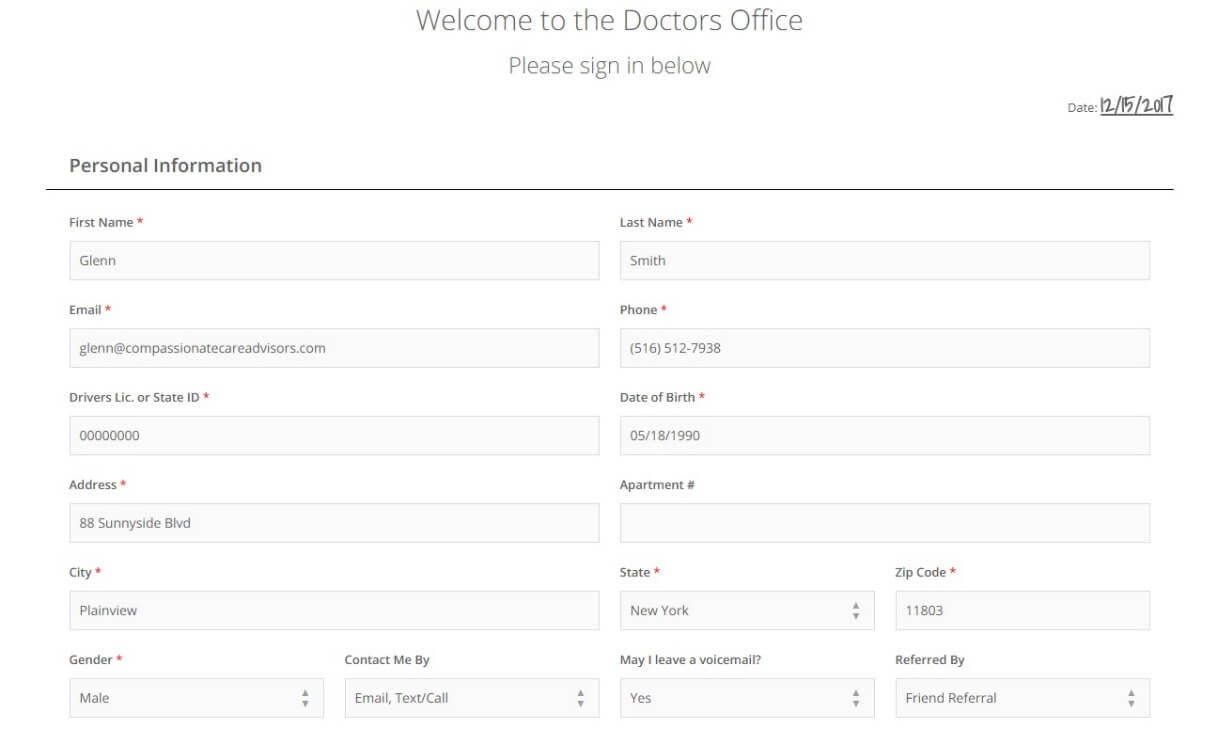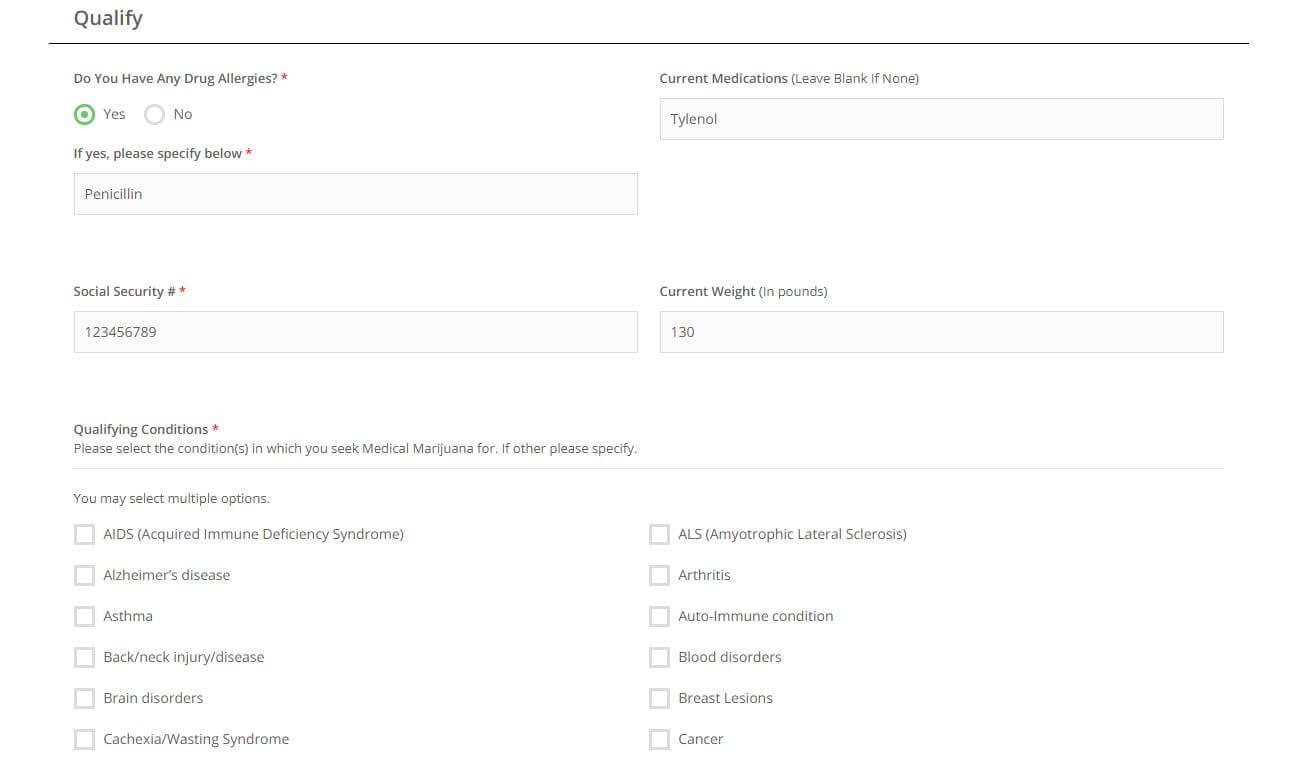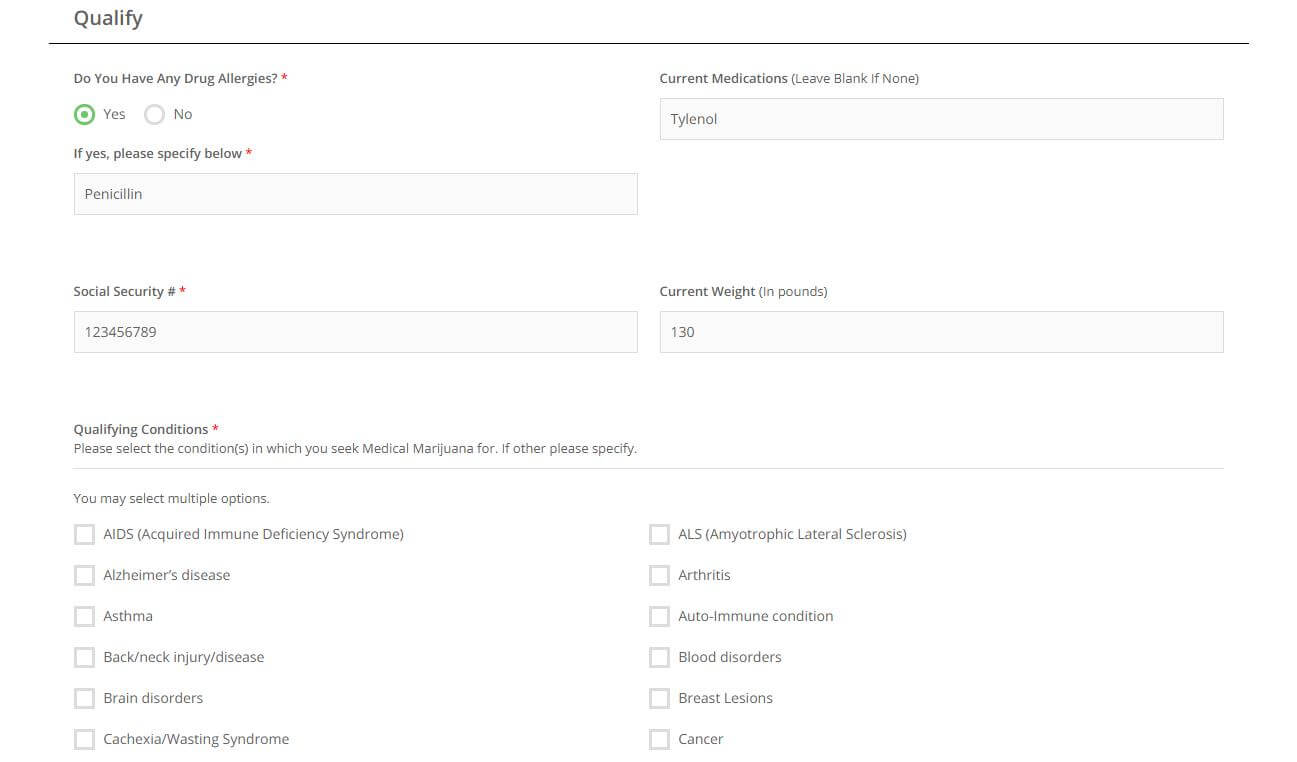 7. It Will Then Ask For Current Symptoms & History: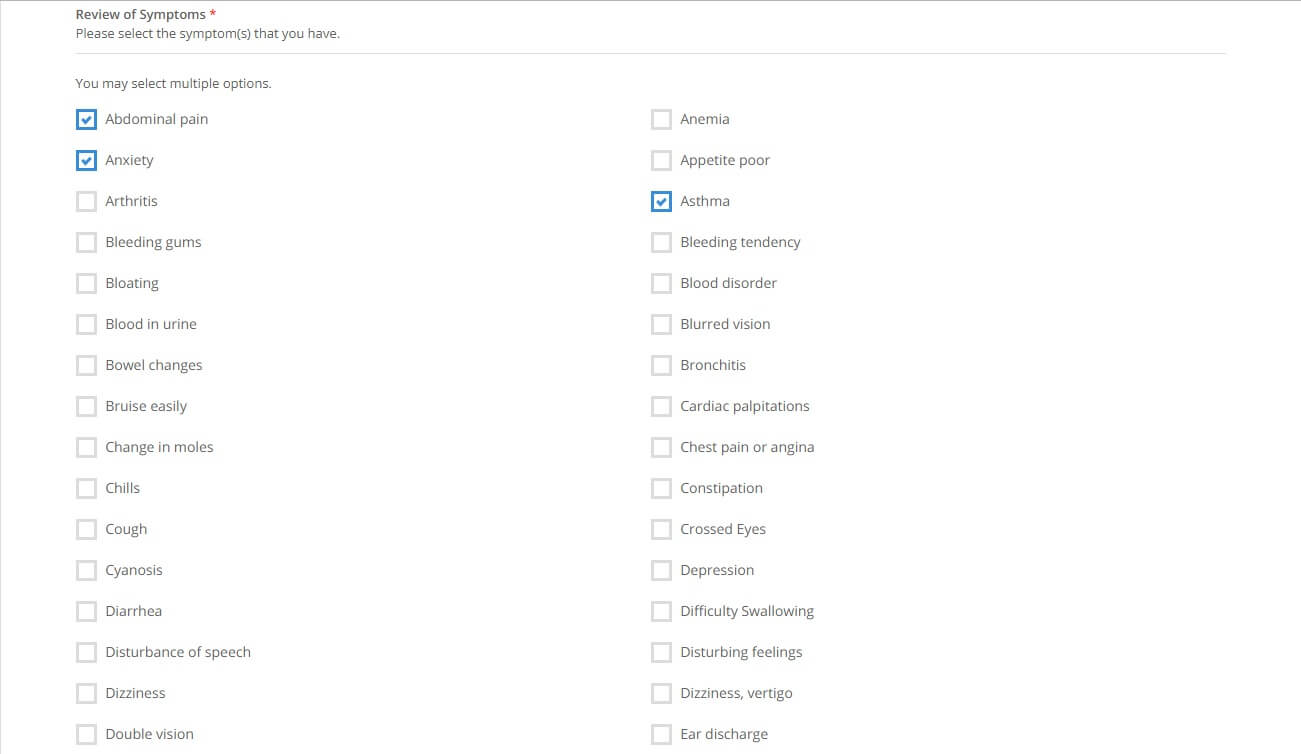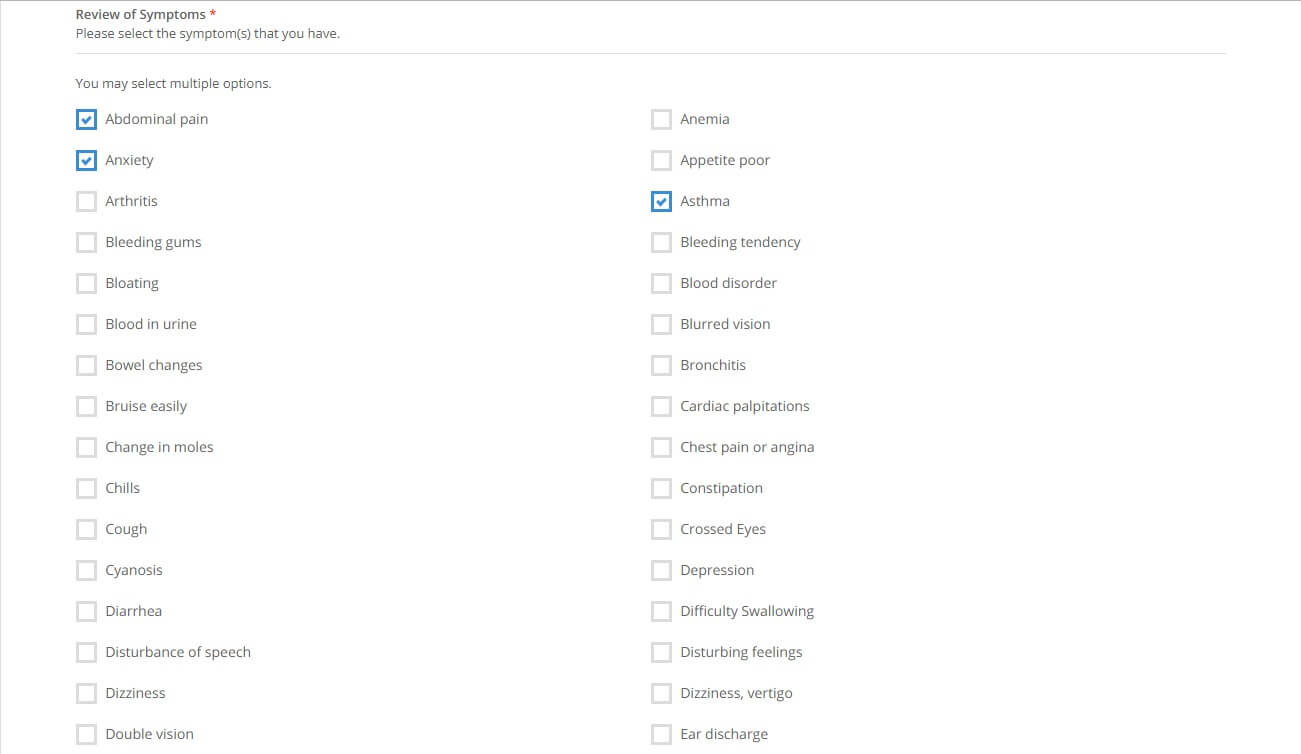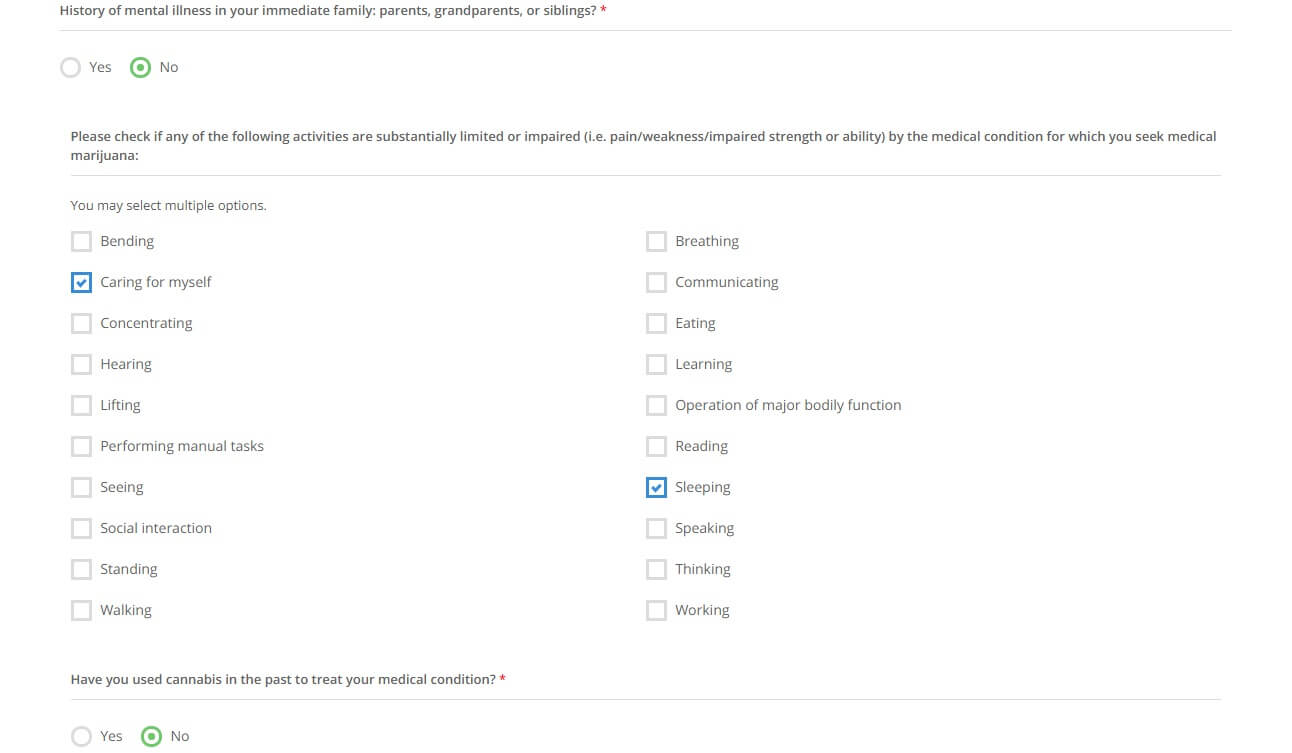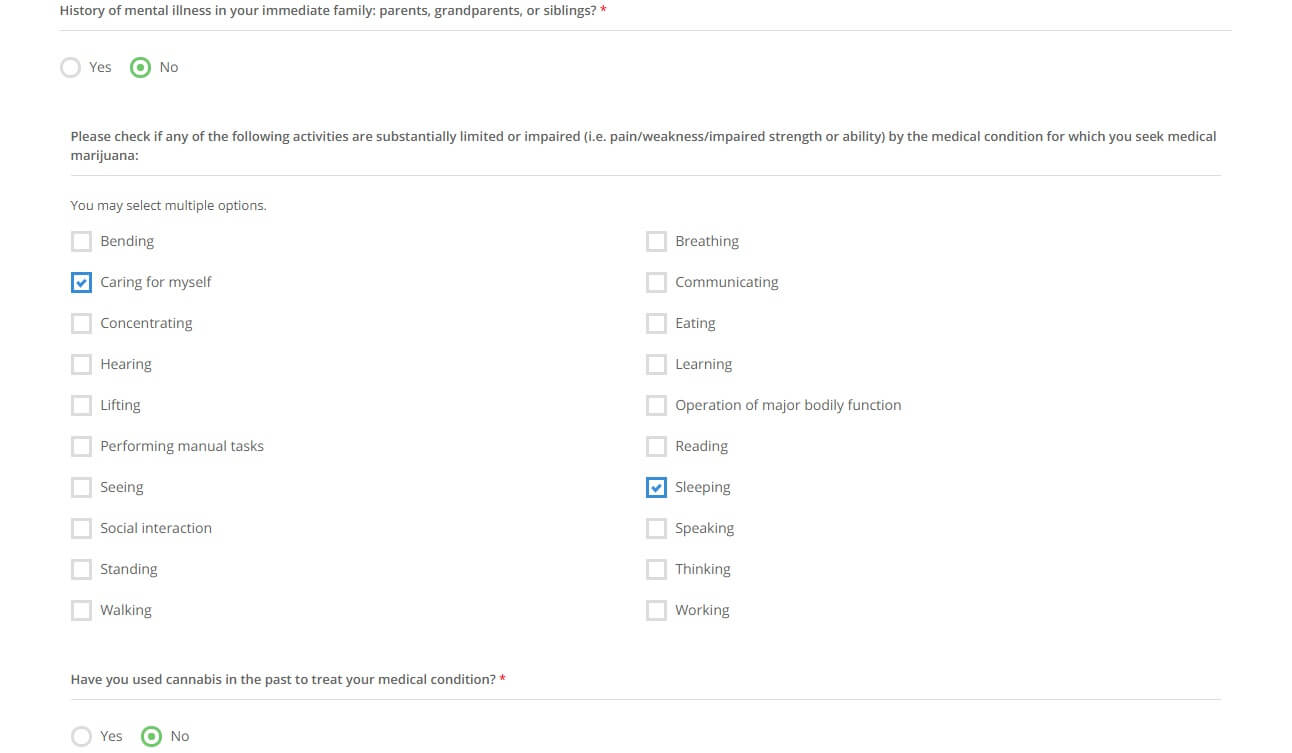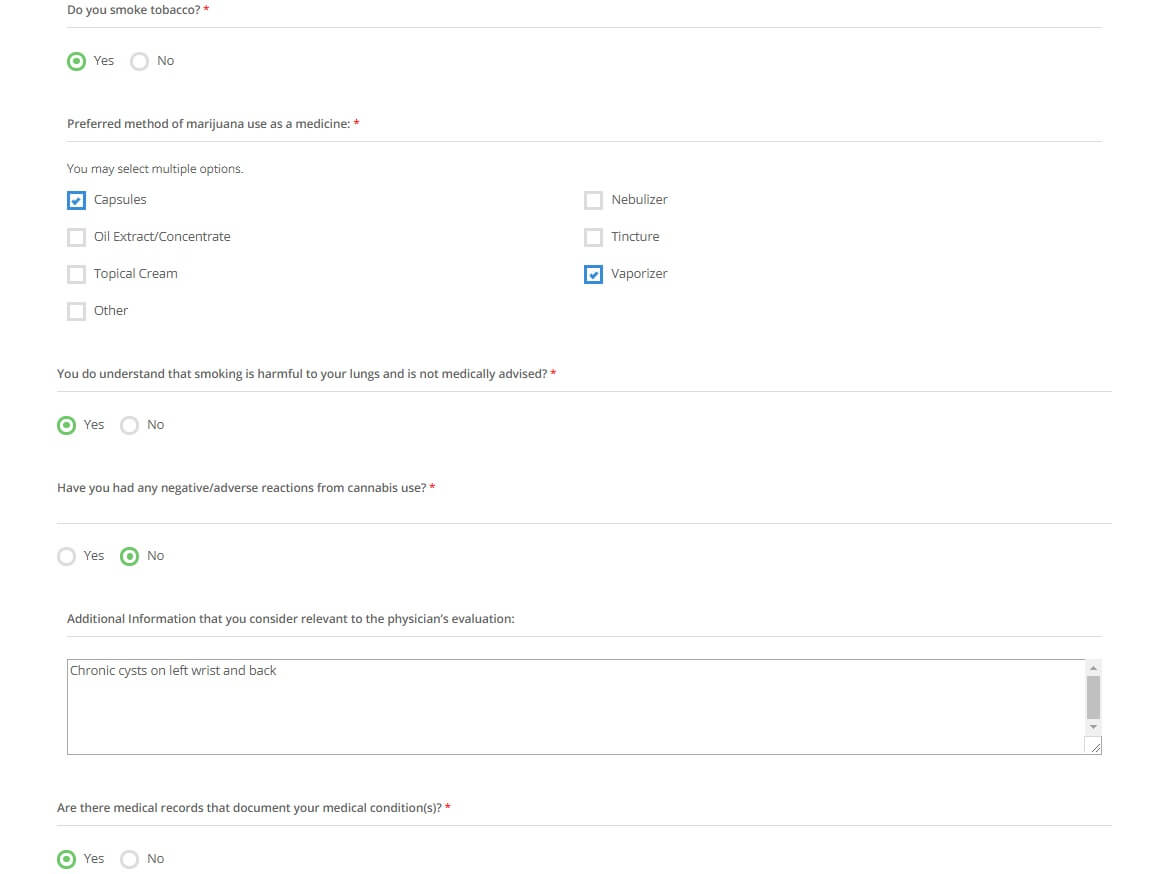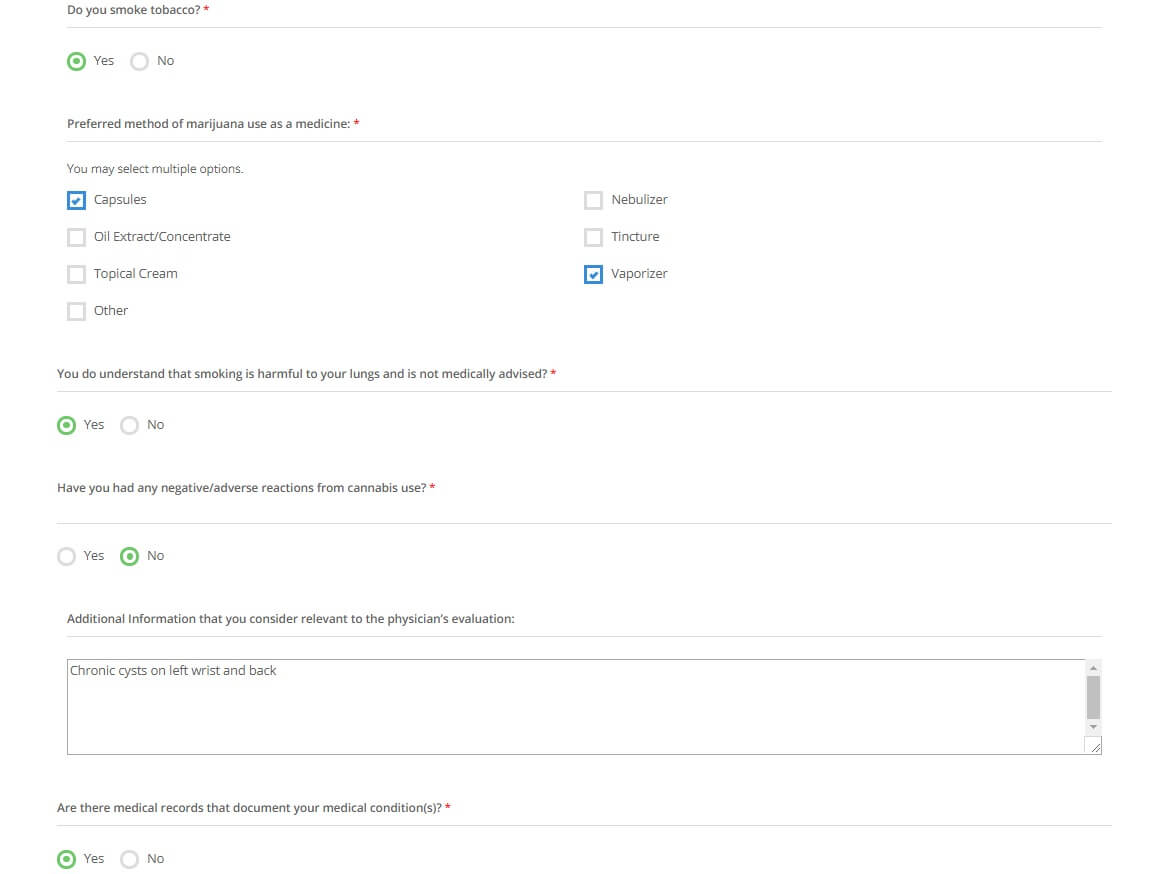 8. It Will Then Ask The Patient If They Want To Upload Office Forms: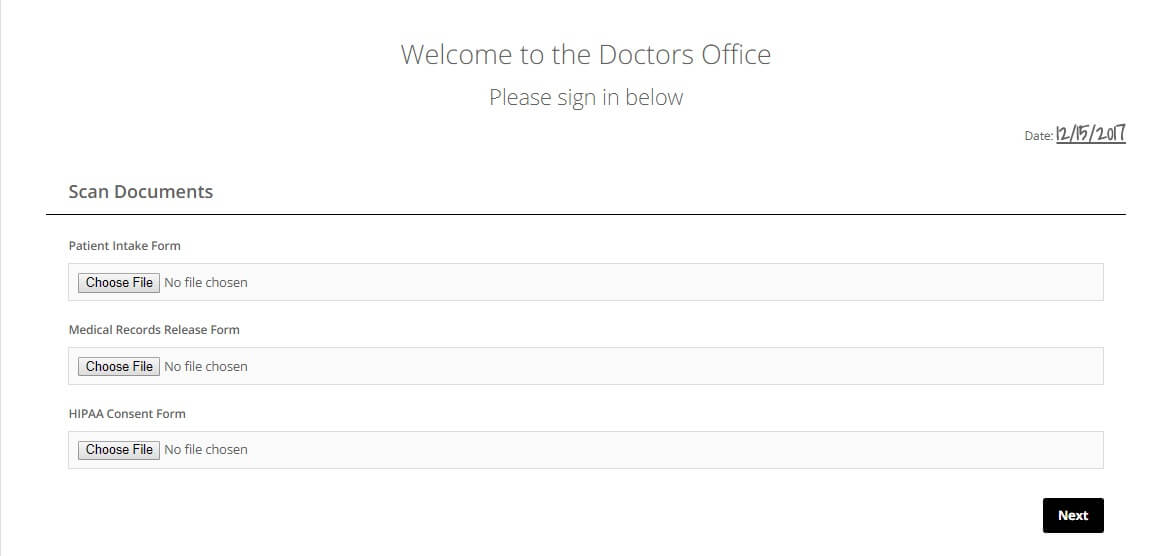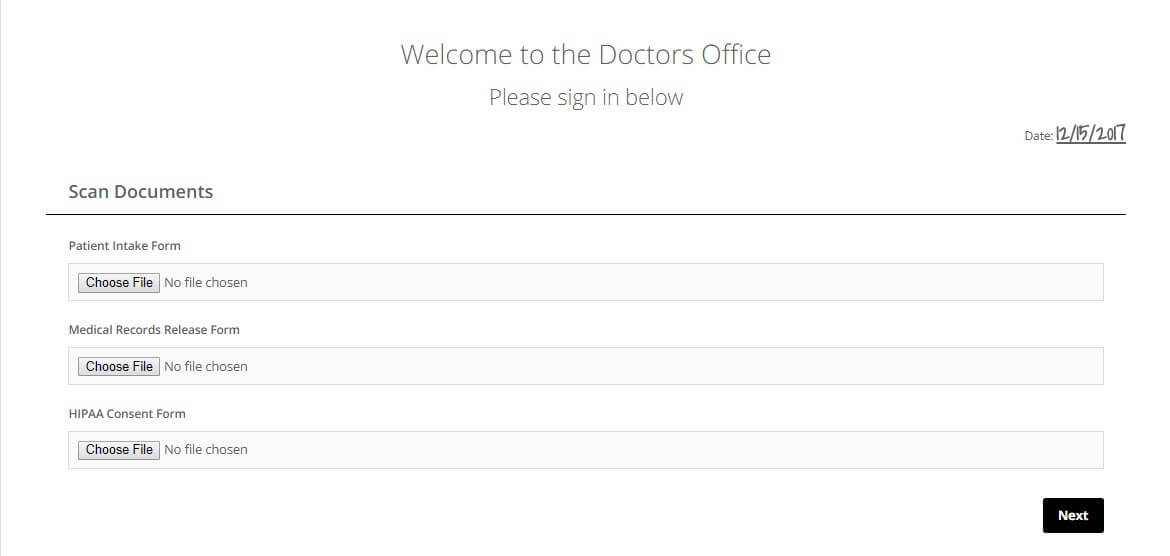 9. It Will Then Ask The Patient To Leave A Review About Their Appointment Experience To Be Posted As A Review On Their MarijuanaDoctors.com Profile:


10. Once The Patient Submits The Information They Will Be Brought Back To The Homepage Where Their Name Will Be Redacted As Per HIPPA Compliance: