The telemedicine portal is now live, giving patients the ability to see a medical marijuana doctor online, on-demand and in real-time.
Sep 07, 2016 –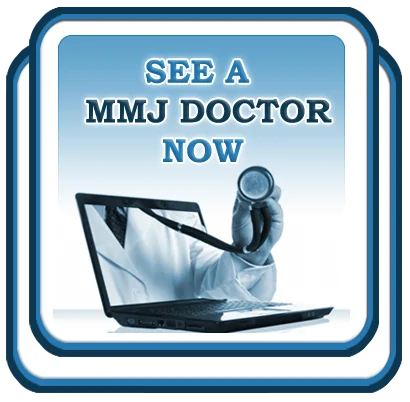 Catering to the digital demand for online medical marijuana services, MarijuanaDoctors.com is pleased to announce that it's fully-integrated, e-visit patient and physician medical marijuana Telemedicine Portal is now live, giving qualified patients the technological ability to see a medical marijuana doctor online, on-demand and in real-time — instead of in-person.
With the passage of telemedicine legislature in California, Connecticut, Maine, Nevada, New York, and Rhode Island, patients may now access medical care from virtually anywhere — the telemedicine portal allows qualified patients to remotely connect with a qualified and licensed marijuana doctor on-demand, and in real-time, from a secure and trusted online platform.
Designed as a complete medical marijuana solution for doctors recommending (prescribing) medical marijuana in their respective state, the largest nationwide network of marijuana doctors online — in states where medical marijuana is legal — gives network physicians the ability to not only become relevant in the online medical marijuana space, but also cement their digital footprint ultimately allowing them to rise in the relevant search rankings, online.
Marijuana doctors are in a position to cut costs and save time, making their practice more profitable. The telemedicine portal provides physicians with calendaring abilities, a patient verification service, and a vital patient symptom tracker. Telemedicine medical marijuana doctors also have unlimited access to a recommendation generator for each legal medical marijuana state, with the added ability of being able to acquire a digital upload of the patient's drivers license, and digital signature, as well.
"Instead of going through the assembly line at a medical office, marijuana doctors are now able to have a substantial and private discussion with each patient about using medical cannabis," says Dr. Helene Malabed, one of 10 physicians who beta tested the MarijuanaDoctors.com Telemedicine Portal.
Whether a patient is new to cannabis or is already a certified medical marijuana patient, telemedicine technology has streamlined the process of accessing medical marijuana — from evaluation, to medication.
This cornerstone is significant for those patients who are unable to travel as a result of the debilitating nature of their physical condition. Similarly, with the availability of online medical marijuana services, qualified patients living in communities that are medically-underserved, are for the first time, now in a position to get a medical marijuana card within minutes, without needing to even leave home.
MarijuanaDoctors.com has proven to be an oasis for both medical marijuana patients and medical marijuana doctors, alike, and the telemedicine portal is going to prove to be a real-time fundamental lifeline bridging the divide that has unfortunately existed between online medical marijuana physicians, and qualified patients throughout the United States, until now.