Ypsilanti, MI Set to Approve Second Medical Cannabis Grow Facility
Posted by Marijuana Doctors on 03/28/2013 in Medical Marijuana Laws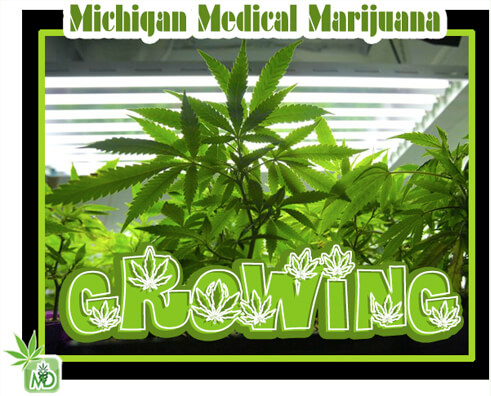 Today marks the forthcoming of a brand new medical marijuana grow facility opening up this year in Ypsilanti, Michigan. Although this doesn't mark a historic feat as the first grow facility opened up some time ago, this will be the second medical marijuana grow facility to operate in the city. The Ypsilanti Planning Commission unanimously approved a special use permit for the facility to set up headquarters on 75 Catherine Street. The location will be named "Aspen Gardens" and is at the intersection of Catherine and Chidester Streets in downtown Ypsilanti.
Ypsilanti Assistant City Planner, Bonnie Wessler, said that the town's planning commission approved the permit for the grow facility, however there were specific conditions that needed to be agreed upon. The added condition in the permit was that a sidewalk was to be constructed and a curb cut was to be closed on the northwest side of the facility. AZ Holdings, LLC was the applicant's name which was used on the special use permit application that was approved.
Although the special use permit was approved and granted to AZ Holdings, this is not the final stage of this very long and somewhat tedious process. There are still a few steps left to go through, such as obtaining permits and submitting revised plans of their site to the commission before the facility can actually open.
Bonnie Wessler also said that the group who filed for the permit is in the process of obtaining their medical marijuana license, a necessity for any canna-business to open its doors. The actual opening of the facility does not require any Ypsilanti council approval, and they are free to open their facility once all permits and licenses are received.
Fetching an assessed value of around $67,600, the site they are using to open their facility has been used as an auto body repair shop, social club for the Iron Coffins Motorcycle Club and hair product manufacturing facility. The group of buyers, AZ Holdings is making plans to perform an enormous renovation to the interior of the space, making it suitable for their grow operation. Recently, another medical marijuana grow facility was hoping to open and is still awaiting site plan approval from the council. That facility was set to open at 834 Railroad Street in Ypsilanti. With word of another grow facility trying to open shop, the city council may consider placing a moratorium on medical marijuana dispensaries and grow facility opening up in the city. Ypsilanti currently has around six medical marijuana dispensaries, as the possibility of a seventh facility opening up is near imminent.