Will Legalizing Marijuana create Legal Chaos?
Posted by Marijuana Doctors on 12/21/2014 in Marijuana Politics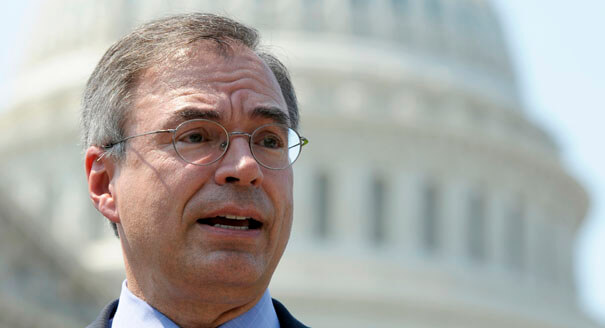 Andy Harris, republican congressman is one of the main faces when it comes to stifling the legal cannabis program in Washington, DC.  According to him, there were three main reasons as to why he stepped up to block the initiative.
His first reason aligns with the antiquity belief that marijuana is dangerous.  The second reason is because Congress has the constitutional authority to dictate public policy and the District of Columbia.  Finally, he claimed that allowing marijuana legalization would cause legal chaos.
We heard time and time again politicians claiming the dangers of cannabis use yet conveniently ignoring the dangers of everything else such as alcohol and tobacco.  I could go into great detail and prove that cannabis is in fact much safer than alcohol and tobacco, but this article is not about that.
Moving on to the second claim be as a point.  Congress does have the constitutional authority to dictate public policy and the District of Columbia.  However, this doesn't mean that they should.  Even the president has stated that marijuana is less dangerous than alcohol, and a vast majority of Americans agree.  For Congressmen Harris to use his powers to undermine the will of the people is blatantly a misrepresentation of the people.  However, let's not rant about that either.
Today we're focusing on the third claim from the Congressman.  What legal chaos be a consequence of cannabis legalization?  If we look at what happened over the past year in Colorado we can find no evidence that supports this claim.
In fact, legalizing cannabis has freed up police and resources allowing them to persecute real criminals.  In turn, there has been a great reduction in violent crimes and the legal system is actually less cluttered meaning that the opposite is true.
Sure, the transition period of cannabis legalization can be a lot of work however undoing 76 years of prohibition is worth the effort.  Once the legal framework of cannabis legalization is in place, it should cost no more legal chaos than alcohol or and tobacco.
In a previous article, I pointed out that the congressman did receive a hefty sum of money from Health Care professionals or in other words big Pharma.  While the congressman is trying to provide justifications for his reasons, we all know he was paying off.
In conclusion, maybe it is time we get rid of this Congressman.