Why you should be allowed to grow marijuana for personal use at home
Posted by Marijuana Doctors on 06/29/2015 in Growing Medical Marijuana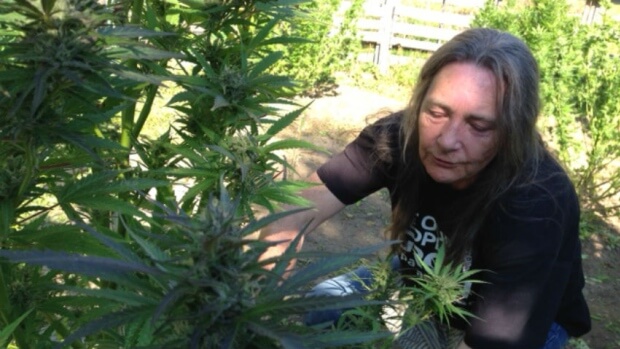 With cannabis legalization efforts popping up all over the place, one good question that we should all consider is whether or not we should be allowed to grow our own cannabis at home.
There is great debate surrounding this idea since it would mean that anyone over the age of 21 would have a legal right to grow cannabis, like in Colorado.
For prohibitionists, this spells dangers, as they believe it would provide greater access for kids to obtain the substance but will it really?
Teen Cannabis use Dropping?
Shockingly, in December 2014 several surveys showed that cannabis use in Colorado amongst teens actually declined. While not a drastic drop, for the most part it either stayed the same or dropped. What this means is that cannabis legalization does not increase teen use, and in the case of Colorado where adults have the ability to grow their own…the stats showed a decline regardless of this fact.
Thus, legalizing growing cannabis at home for adults would not have a significant impact on teenage use. In fact, when the Federal Government had a full on crack down on cannabis in 1990's there was a sharp increase of marijuana use amongst teens. It only leveled out when the first medical cannabis laws happened in 1997 and since then has been dropping.
Why don't more teens use it?
There are many factors that come into play here. I personally believe by removing the stigma behind cannabis smoking, teens are less likely to 'want to experiment' with it since it no longer is subject of taboo.
Kids want to rebel against authority and since cannabis is no longer considered as 'rebellion' post legalization, the odds of kids using it declines.
On the other hand, legal cannabis creates a regulated market. People are less likely to sell to teens since they would not want to sacrifice their legalize licenses in order to make a few extra bucks. Rather, keeping a strict policy of only selling to adults, kids find it harder to find black market dealers willing to sell them cannabis.
Give people a chance
Finally, I believe that people should be allowed to grow their own for a variety of reasons.
–          For those who can't afford it, growing it is an excellent option
–          For patients who need enough cannabis for their medical conditions, now they can reduce costs and obtain the benefits of their medicine
–          If you can brew your own beer, you should be able to grow your own weed.
–          Cannabis is a plant, you can grow poppies in your garden with no qualms
–          Cannabis bi-products such as leaf and trims can be used for juices, extracts, salves and more.
–          Seed cultivation is a high source of anti-oxidants and protein, amino acids and much more.
There is a long list of benefits to allowing people to grow their own cannabis. I believe adults should have the right to grow their own within a free society.
Community Question
Should you be allowed to grow cannabis at home? Should there be a limit?