West Virginia Drafts Medical Marijuana Bill
Posted by Marijuana Doctors on 11/20/2013 in Medical Marijuana Laws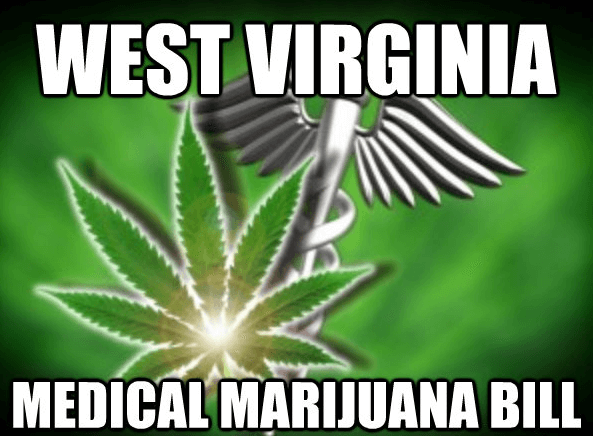 Details regarding a written proposal to legalize medical marijuana in West Virginia have surfaced as a result of the first public discussion had by the West Virginia Legislature Joint Committee on Health this Wednesday. The legislation, if passed, would work to grant those with debilitating illnesses safe access to doctor-recommended medical marijuana. The Joint Heath Committee was informed during a meeting that this bill was being drafted for consideration in the fast approaching legislative session.
Currently, 20 states and the District of Columbia have permitted the use of marijuana for medical purposes. However, marijuana remains illegal under federal law. Chief counsel for the House Committee on Health and Human Resources, Charles Roskovensky, listed several conditions from the bill he's drafting to the committee. Patients with certain conditions such as cancer and glaucoma would be eligible to possess up to six ounces of marijuana at once. State registered patients would have a total of five compassionate care centers dispersed throughout the state, which would then be determined by a competitive bid process, where they could receive their medicine from. Patients could have up to 12 of their own marijuana plants.
West Virginia native and Legislative analyst of the Marijuana Policy Project, Matt Simon said, "Marijuana has proven medical benefits, and seriously ill individuals should be able to use it without fear of arrest and prosecution." Roskovensy added that the bill was still receiving revisions as it was and brought questions regarding the proposal to the co-chairmen of the committee. Many questions and intended discussions were deferred to a later date. However, advocates and activists alike rejoiced in the fact that discussions about medical marijuana are occurring within the state at all.
However, this isn't the first run around medical marijuana has gotten in West Virginia. Just this past September, West Virginia lawmakers were considering drafting legislation to legalize marijuana for medical purposes. A lobbyist and analyst with the Marijuana Policy Project and health policy expert for the National Conference of State Legislatures, Karmen Hanson, introduced other states policies and outlines for medical marijuana. One such delegate Don Perdue, D-Wayne, said that the hearing addressed the federal stance, which is both frustrating and concern-provoking for some state lawmakers. That is why, Perdue said, "it's so important to learn what other states are doing and see if something similar could work for West Virginia." Simon pointed out both strengths and flaws within state programs, and referred to these states as sitting on a "regulation spectrum." Simon said, "California is considered to have the fewest regulations. New Jersey, where patients are still not readily able to receive marijuana several years after it was legalized, might have too many regulations." And though tax revenue is always a concern when looking at legalization, Simon pointed out; the focus should absolutely be turned toward finding a way to help patients unable to find a suitable form of treatment.
"Seriously ill people in 20 states and our nation's capital have the right to treat their conditions with medical marijuana," Simon added. "West Virginians are just as deserving of legal and safe access to their medicine."