Washington DC's First Dispensary Opens
Posted by Marijuana Doctors on 07/31/2013 in Medical Marijuana Laws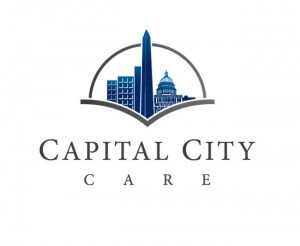 The Washington DC medical marijuana program is finally in gear after 15 years of staggeringly slow progress. The highly anticipated medical marijuana supplier, Capital City Care served its first patient Monday night.  Capital City Care, a high tech secure medical supplier, welcomed its first patient with a warm embrace. Capital City Care's first patient was a 51 year old male suffering from AIDS.
Just 9 patients are registered and authorized to purchase medical marijuana in the District of Columbia with a D.C marijuana card. Patients who wish to purchase medical marijuana in D.C must be a legal resident of D.C with valid identification and a doctor's recommendation for treatment. Proof of residency and the doctor's recommendation are then submitted to the city's Department of Health for approval.
Washington DC medical marijuana program became effective in July 27th, 2010 after being signed by the Mayor. However, 70% of Washington residents approved the use of medical marijuana in 1998. Washington Medical Marijuana approved conditions are HIV, AIDS, glaucoma, multiple sclerosis, cancer, other conditions that are chronic, long-lasting, debilitating, or that interfere with the basic functions of life, serious medical conditions for which the use of medical marijuana is beneficial and patients undergoing treatments such as chemotherapy and radiotherapy.
The maximum amount of cannabis a medical marijuana patient may possess at any one time is two ounces of dried marijuana. The Mayor may increase the amount of marijuana legally permitted to be possessed to 4 ounces. Two more dispensaries are set to open within the next month.