Utah Makes First-of-its-kind Decision on Medical Marijuana Ruling
Posted by Marijuana Doctors on 03/27/2014 in Medical Marijuana Laws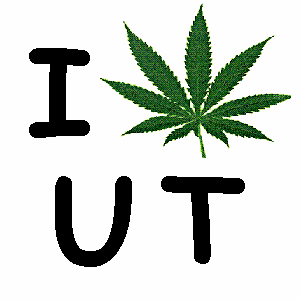 Parents of children with severe epilepsy are cheering a new state law in Utah that will allow them to obtain a cannabis extract that substantially helps regulate seizures. While similar forms of marijuana legislation have sprouted up across the nation – namely in the Deep South – there remains a perilous path that must be taken in order to help these children achieve wellness once again. However, actually being able to obtain this alternative form of medicine will involve parents having to navigate an extremely thorny set of state and federal regulations that have been placed on marijuana.
The question then presents itself again; will there ever truly be relief for those who need it most? While considered a significant step in the right direction, it is hoped that this medical marijuana measure will actually be able to provide these young children with alternative relief.
Any piece of legislation can make its way into becoming a law, but until other legislative language is fine-tuned to the point where there is legitimate access to cannabis, epileptic children are left without a remedy.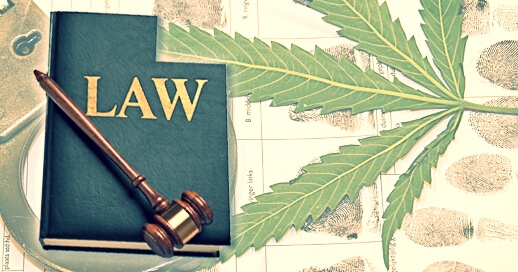 (Above: "Charlee's Law" will go into effect on July 1 and only allows certain patients with severe epilepsy to be recommended a marijuana extract that is low in the high-inducing chemical tetrahydrocannabinol, or THC, but full of cannabidiol , or CBD — a chemical that many say is unmatched when it comes to conquering seizures but stops short of getting users stoned.)
After already approving the law, Utah's Governor Gary Herbert – a Republican lawmaker who won his election by a 69% to 28% margin – held a signing ceremony that cordially invited about fifty parents and children. The ceremony was held at the state Capitol on Tuesday afternoon.
Similar legislation is pending in at least one other state, and medical marijuana advocates in Utah certainly hope that more will follow in its footsteps. Experts in Colorado say that the restrictions passed were intended to appease the federal government, but still manage to make it a murky process for Utah families that need to actually obtain these cannabis-derived extracts.
Although the new Utah marijuana law doesn't allow medical marijuana production to actually occur in the Beehive State, it does however allow families – that meet certain restrictions – to obtain the cannabis extract from other states. The marijuana extract known as CBD, which some believe helps with a severe form of epilepsy, is produced in nearby Colorado and is designed not to produce a high.
Utah's new medical marijuana law takes effect on July 1st and is set to expire in the legislative year of 2016. While it remains severely restricted to those with debilitating epilepsy for whom the regular treatments are not effective, it also requires a neurologist's consent in order to obtain and use the cannabis-derived extract. The extract itself comes from a strain of medical marijuana that is known as Charlotte's Web. The plant is low in THC, the hallucinogenic chemical in marijuana, and high in CBD, a chemical that may fight seizures.