Using Cannabis To Treat ADHD and ADD
Posted by Marijuana Doctors on 12/03/2014 in Medical Marijuana Conditions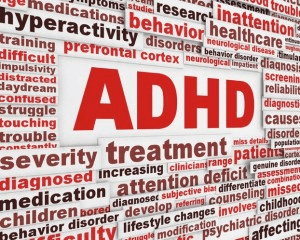 In the United States, it is estimated that roughly 3% to 5% of all children suffer from ADHD/ADD. While these cases increase yearly, most newly diagnosed children are misdiagnosed. To understand why you simply have to follow the money all the way back to drug companies.
However, there are still plenty of children who suffer from ADHD/ADD and luckily, recent studies have shown that cannabis may be helpful.
What is ADHD/ADD?
One theory suggests that 70% of your brain is implemented to regulate 30% of your sensory input. This means that you need to use more brainpower to process stimuli you perceive including your sight, smell, taste, touch and the sound you process. A lack of dopamine inhibits the brain to focus on one of these stimuli and pay attention. This is why people with this condition is constantly shifting from idea to idea.
Current Medical Treatment
Currently ADHD medication are amphetamines such as Ritalin. The main purpose of Ritalin is to release more dopamine in the brain in order to allow the patient to focus. The problem however is that this kind of medication also produces some serious side effects such as abdominal pain, restlessness, insomnia and much more.
Marijuana for ADHD
Cannabis also releases dopamine in the body and does not have any significant side effects. People who suffer from ADHD/ADD have seen great improvement in their concentration. In addition, CBDs are neuro-controllers which also helps the brain function better.
For people who suffer from this condition a hybrid at 50/50 will suffice. Due to the hyperactivity of the disorder you will want to shy away from Sativa strains. Strains such as Raspberry Cough or C99 should do you justice.
You should also consider drinking raw cannabis juice since the compounds within the plant will help improve brain functionality and not produce a euphoric sensation.
Pharmaceutical companies are profit driven. The medication they produce simply does not live up to the expectations and provides a plethora of negative side effects. Cannabis has the ability to outdo Ritalin and promotes healthy cells.
Obviously more studies are required in this area however; cannabis does provide a light at the end of a dark tunnel known as ADHD/ADD.