Uruguay Marijuana Update – What's been happening?
Posted by Marijuana Doctors on 01/16/2015 in Medical Marijuana News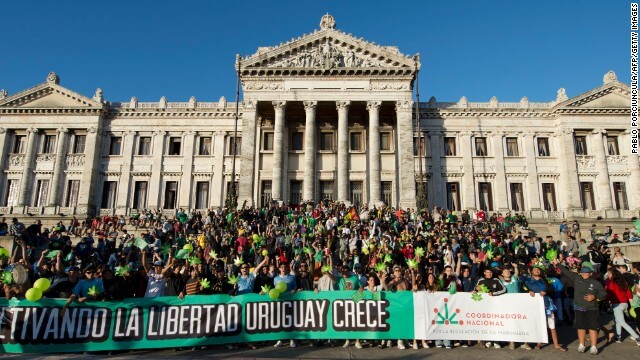 After one year of the legalization for recreational use, Uruguay has kept up the pace even after a new president has been elected. The new president Tabare Vazquez won pointing towards the continuation of the legal consumption of cannabis in the country.
According to the head of the National Drugs Board, Julio Calzada, the country currently has 1200 cannabis growers with around 500 cannabis clubs registered with the Institute for Regulation and Control of Cannabis. Each club is allowed up to 45 members and the cultivation of up to 99 marijuana plants.
Hopefully we start hearing some success stories on how cannabis and cannabis extractions helps to deal with medical issues such as terminal cancerous tumors and the like.
Just for those out there who consider Uruguay to be a country filled with a bunch of "tree huggin hippies" here's a few fun facts about Uruguay and why this move towards the legalization of recreational cannabis is very important for all of us who truly believe in freedom and justice for all.
Some Facts about Uruguay
The question now is, what should be observed during the next couple of years? What would indicate that the legalization of cannabis consumption is detrimental to the economy or the social health of the country? I for one believe that the legalization and regulation of cannabis allows for responsible consumption amongst the populace.
It is clear that Uruguay is a front running country in many areas, this is why I am sure they will be the first country to show that the legalization and regulation of cannabis will not only uphold any society, but improve it.