United Nation Warns America that Marijuana Laws Violate International Treaties
Posted by Marijuana Doctors on 03/14/2013 in Medical Marijuana Laws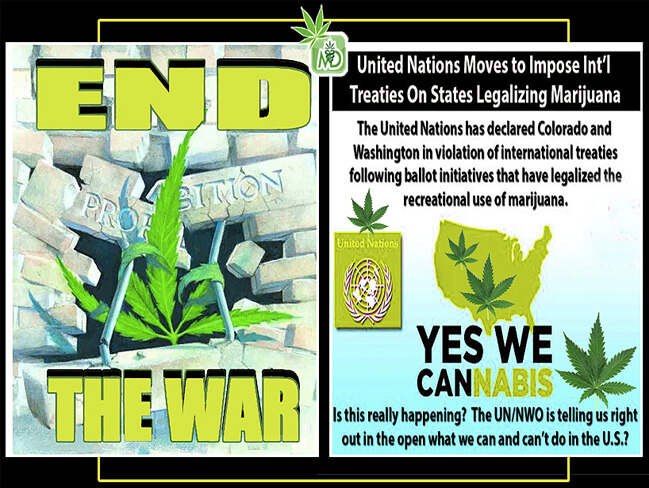 The International Narcotics Control Board, a department of the United Nations Office on Drugs and Crime stated last week that America's trend of legalizing marijuana for recreational or medical use violates international law.
The INCB says that as a signatory of the 1961 Convention on Narcotic Drugs, America is required to take legislative and administrative measures as may be necessary to limit the production and distribution of drugs within its territory.
The INCB report reads "The Board stresses the importance of universal implementation of the international drug control treaties by all States parties and urges the Government of the United States to take necessary measures to ensure full compliance with the international drug control treaties in its entire territory."
What is the 1961 Convention on Narcotic Drugs?
The Single Convention on Narcotic Drugs of 1961 is an international treaty that prohibited the production and supply of cannabis, opium and the cocaine under license for specific purposes such as medical treatment and research.  The Convention aimed to combat drug abuse by coordinated international action whereby the independent nations of the world sign and obligated themselves to the desires of the treaty.
Launching its annual report in London, Raymond Yans, the INCB president, said that the successful ballots in Colorado and Washington to legalize the use of cannabis for recreational purposes and the fact that Massachusetts had recently become the 18th state to allow the use of cannabis for medicinal purposes violate the international drug conventions.
Do you agree or disagree that "America's People" and the communities they occupy should be obligated to follow these treaties when the collective body has voted otherwise in our democratic nation? 
Other Articles by Pete Fuzzie Genkins