U.S. Treasury Green Lights Marijuana Businesses to Work With Banks
Posted by Marijuana Doctors on 02/17/2014 in Medical Marijuana Laws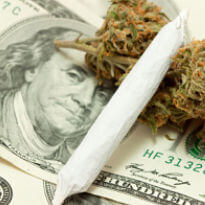 This past weekend, the Treasury's Financial Crimes Enforcement Network executed new guidelines under the Obama administration for banks to follow regarding the providing of services for marijuana related businesses. With the recent Green Rush sweeping the nation, both medical and recreational dispensaries may finally be one step closer to receiving the national legitimacy they deserve.
As these newly implemented rules stand, banks that wish to do business with marijuana dispensaries must ensure that these services are state-licensed, and gather a profile about the goods and services provided at said dispensaries, and the type of customers that tend to gravitate toward their business. The banks are additionally responsible for any potential "improper transactions" that may occur within the dispensaries.
The current conundrum within the federal banking systems and their involvement with state- legal dispensaries is that rules specify banks must notify regulators of any "suspicious activity" accounted for by their customers. Since marijuana is illegal under federal law, that would constitute every and any marijuana distributor in the nation. Although these rules still exist, reputable marijuana dispensaries and trustworthy services will be given a "marijuana limited" report in their file.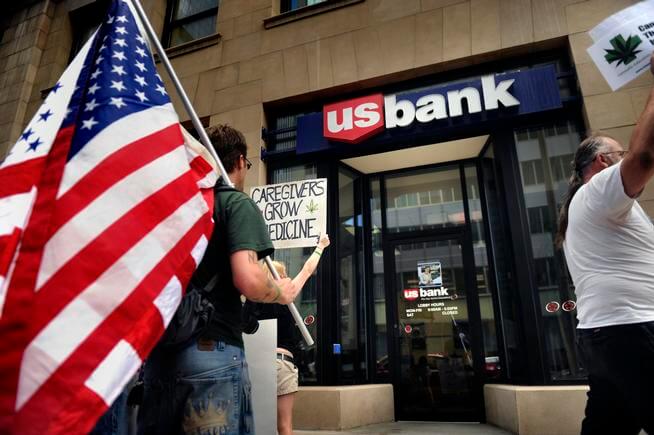 (Above: Pro-marijuana advocates are seen protesting the federal government's limitations that have been placed on the cannabis industry. Attorney General Eric Holder has now given the nation's alternative industry the "green light" to go for marijuana banking.)
Rightful suspicion, under these new rules would be based on dispensaries generating substantially greater revenue than other, local competitors, or a demonstrated inability to show that all revenue is coming directly and exclusively from legal sales within the dispensary. In so much as the first five days following the legalization of recreational sales beginning January 1st in Colorado, the National Cannabis Industry Association documented a staggering $5 million in sales. Unfortunately, due to obvious discrepancies between federal and state law regarding marijuana, dispensary owners are left having to deal with massive piles upon piles of cash revenue and nowhere to safely funnel it. Credit card companies have reportedly run in murky waters when it comes to allowing transactions between customers and dispensaries. Inside sources have noted that corporate "card giants" have not made an effort to enforce the rules set regarding a strict ban on all marijuana purchases and transactions.
American Bankers Association chief executive Frank Keating said, "As is stands, possession or distribution of marijuana violates federal law, and banks that provide support for those activities face the risk of prosecution and assorted sanctions." In hoping to rectify this situation, banks are now given the green light in working hand-in-hand with state-licensed marijuana dispensaries and for the first time, dispensary owners are hoping that raking in daily cash by the thousands with nowhere to funnel it toward is a thing of the past.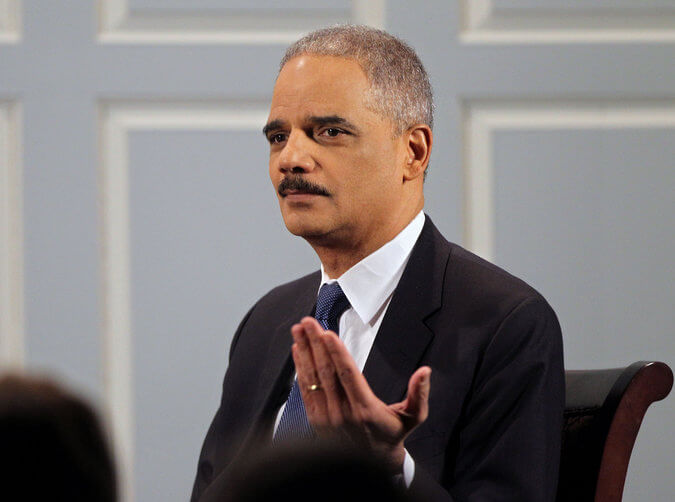 (Above: Described as both controversial and unfocused during most of his tenure as the United States' Attorney General,  Eric H. Holder Jr. has recently surprised both critics and supporters with his intentions for the 2014 agenda. It appears as if Attorney General Holder wishes to carry out an ambitious and liberal agenda in Obama's second term.)
When addressing this federal banking issue, Attorney General Eric Holder said that he was making these changes as "an attempt to deal with reality that exists in these states." In a later comment, Holder remarked, "Huge amounts of cash, substantial amounts of cash, just kind of lying around with no place for it to appropriately deposited is something that would worry me from just a law enforcement perspective."
By allowing these relationships to be forged between marijuana-based services and major banks, a hope for a mutually trustworthy relationship is at the core of all parties involved. By being accountable for business taking place in these dispensaries, banks can monitor and audit these accounts while making sure that no money laundering, criminal finance displacement or tax evasion is taking place. At the same time, dispensaries can place their trust in these accounts without persistent fear of federal prosecution.
However, this newly established set of rules still remains problematic as the director of the treasury department's financial crimes enforcement network Jennifer Shasky Calvery, said it is likely that some financial firms won't choose to do business with dispensaries despite the new rules, out of a still looming fear of federal crackdown. And if it's true that history tends to repeat itself, it may not be such an outlandish fear after all.
Amanda Averch, the director of communications at the Colorado Bankers Association said, |This guidance is a set in the right direction, but it's not enough."Averch continued, "We don't see that guidance as giving banks a full green light to bank these businesses. We feel the only real and lasting solution is an act of congress."