Tommy Chong to Release his own Medical Marijuana Brand "Chong Star"
Posted by Marijuana Doctors on 12/20/2014 in Medical Marijuana Trends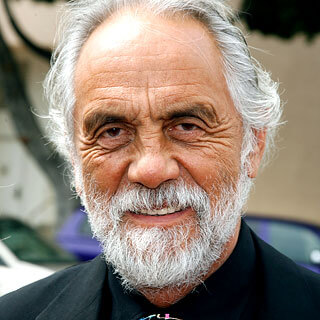 With Cannabis coming into the mainstream and becoming more accepted among the general population of the US, Tommy Chong has decided to make the official brand Chong Star medical marijuana.
It is no surprise that Tommy Chong has long been in the entertainment business as a Pot Superstar, and for him to step into the legal marijuana industry seems to be a natural evolution of his persona.
Chong claims that "all pot is medicinal" since recreation is technically a "medical term". He believes that in order to maintain the body in optimal condition, one must find the balance between recreation and work. For millions, cannabis is just that recreation that helps take off the edge similar to people drinking a glass of wine at the end of the day.
Stress is a killer
There are plenty of diseases that derive from "bad stress". Not all stress is bad either. The stress you feel to finish a project or to make a deadline is actually beneficial towards your end goals. However, bad stress can cloud your judgment, block your motivation and produce an immense amount of anxiety.
This second type of stress can also cause more serious diseases such as heart disease (the number one killer in the US), Asthma, Obesity, Diabetes, Chronic headaches, Depression, Gastrointestinal problems and more.  Using cannabis helps in reducing this type of stress and thus even recreational marijuana should technically be considered medicine.
A brave new world
The cannabis market is about to explode whether for recreational, medical or industrial purposes.  Any smart investor should keep a keen eye on the developing market.  Many investors have already purchased stocks within the Canadian cannabis market and plenty more are preparing to embark within the U.S. cannabis market.
With more states legalizing every passing year or even decriminalizing people like Tommy Chong are on the right track.  Now that bob Marley's family also announced their international cannabis brand, will begin to see more big names attach themselves to the growing cannabis market.
Prohibition is seeing its last days and now the era of cannabis is dawning. Welcome to the age of Ganja!