Why it's time to push the Reset button on Congress
Posted by Marijuana Doctors on 12/11/2014 in Medical Marijuana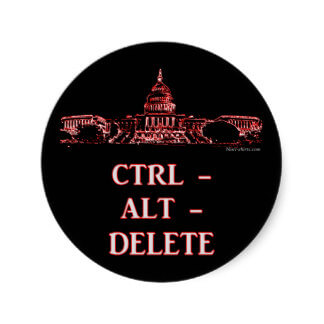 The District of Columbia on November 4th voted to legalize marijuana for adult use. Cannabis Enthusiasts cheered this landmark victory only to be reminded that Congress has the power to overturn the policy. As it seems, Congress might do just that.
Republican Andy Harris of Maryland is poised to overturn the will of the people and believes he has fairly broad based support for keeping it illegal.
As Kimberly Perry, so eloquently put it "…members of Congress from both parties bargained away the rights of the people of the District of Columbia and in doing so compromised the core democratic values of the United States." Kimberly is the head of the group D.C. Vote.
A schism between Congress and the People
A vast majority of the American public has shown their support for cannabis legality and with more states moving forward with local legalization, we can only see a great divide between Congress and the people.
The question we have is: "Who are they representing if not the will of the people?"
It is blatantly obvious that those sitting in Congress do not hold the will of the people in consideration. They are advocating the opposite of what the people desire. D.C voters won with a 2:1 margin and though the District doesn't abide by the same rules as in any other state, the message was abundantly clear.
Time for a Reset?
If we continue to see our alleged "leaders" fighting against the will of the people, it might be time for a reset. These political dinosaurs have obvious alternative interests at heart namely the interests of corporations that benefit from prohibition.
It might be time for Pro Cannabis politicians to come take a stance. The problem of our leadership can only change the moment alternative options arise. This means that cannabis enthusiasts with an interest in politics should start running for office.
This goes from local positions all the way to the Senate and Congress. No longer can we sit by idly waiting for them to finally get a "clue" about what the American public wants. Congress has stonewalled Medical Marijuana for the past 11 years and it seems they aren't changing any time soon.
We say, arise cannabis politicians and let's hit that Reset Button on Congress. These outdated politicians must go and they will only be able to go if you step in.