It's time to answer some serious questions about Medical Marijuana Research
Posted by Marijuana Doctors on 08/02/2015 in Medical Marijuana Research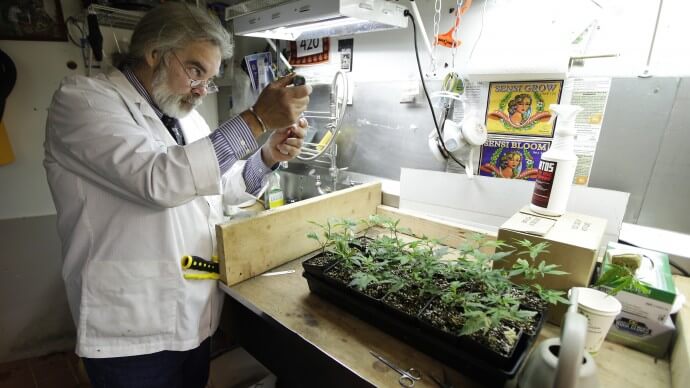 The Federal Government has long been researching marijuana. Almost all of the research into this subject was to find the harmful effects of marijuana on humans. While we have been fishing out the studies that show the benefits of cannabis, the Federal government ignores these findings saying that they aren't 'official'.
The current system in regards to 'official' research is covered with miles of red tape and bias researchers to obtain as much 'evidence' as possible to sustain the lie that is prohibition. However, as times are changing and public opinion in favor marijuana is growing, politicians are forced to do things they once were afraid to do.
The Senate Demands Answers
A group of eight senators directed a letter to the Obama Administration in relation to the facilitation of positive cannabis studies.
"While the federal government has emphasized research on the potential harms associated with the use of marijuana, there is still very limited research on the potential health benefits of marijuana — despite the fact that millions of Americans are now eligible by state law to use the drug for medical purposes." the Senators wrote.
The group of Senators provided a deadline to the DEA, HHS and the Office of National Drug Control Policy to respond to their queries. The date is set for August 31st. What they will do if these agencies fail to respond is still unclear.
What this means for Marijuana in the US
The United States have come a long way since they first banned cannabis and even further since the declaration of the War on Drugs. Today the same old rhetoric that duped America into sustaining this draconian policy is no longer valid within the political sphere.
The people are demanding action and their representatives can no longer stall the inevitable. While it is still uncertain as to when the penny will drop in terms of full-scale legalization, the evidence is clear that we are moving closer to this reality with exponential intervals.
Cannabis is quickly becoming subject of importance within political circles meaning that soon the powers that sustain prohibition will be stripped of all authority. A new era is in the making, and it smells as if Mary Jane is in the air.