The Science behind Pain Relief and Cannabis
Posted by Marijuana Doctors on 11/17/2015 in Medical Marijuana Studies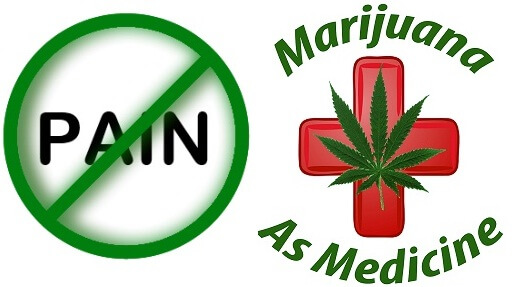 Living with chronic pain and even acute pain is hard to handle. Conditions like Fibromyalgia and Multiple sclerosis are those where relieving pain is very difficult. With medical marijuana available and certain states and more studies being done, aid to chronic pain sufferers is more readily at hand.
Aging societies and the problems it brings. In today's world people tend to get older and this brings a whole new set of problems. With age, the body has more difficulty coping with health issues. One of the most common problems doctors have to deal with when it comes to age is chronic pain. Ware and tare breaks the body down.
How can Cannabis attribute to chronic pain or acute pain relief?  The body has two cannabinoid receptors; CB1 and CB2. CB1 receptors are found in the peripheral and central nervous system; whereas CB2 receptors regulate as an anti-inflammatory and have immunosuppressive activities. It has been found in various studies that Cannabis has and effective result on pain relief. The combination of cannabinoids, flavonoids and terpenoids help with dilating blood vessels and protecting damaged brain cells.  Cannabis is very effective in easing general pain. The two most known cannabinoids of the 100 found in Cannabis is THC and CBD.
THC and CBD are working together and easing pain. THC has anti-inflammatory components and is also a very strong pain killer. THC has also psychoactive components that give the "high" feel. When used with CBD, it gets counter acted and is therefore acceptable to those who don't like to be high. It is also anti-spasmodic and a muscle relaxant among other things.
CBD has very good therapeutic benefits and is very good for rheumatoid arthritis and neurological disorders. It has great anti-oxidant, anti-inflammatory and neuro-protective properties. THC and CBD have a synergistic effect that makes them more effective when they work together than just on its own. As the body already has marijuana-like chemicals, using Cannabis makes those chemicals work better.
How to use it: It can be smoked, vaporized, eaten or used in a liquid extract.