The Roadblocks Preventing Marijuana Research from Finding a Cure to Cancer
Posted by Marijuana Doctors on 11/02/2016 in Medical Marijuana Research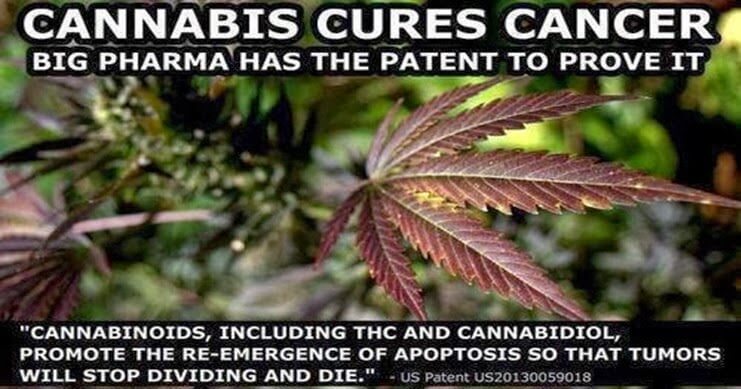 With attitudes about marijuana easing recently, and Americans now overwhelmingly voting to legalize medical cannabis and supporting fewer restrictions on marijuana use, many patients whose physicians have recommended cannabis for medical issues and symptom management, are rightfully concerned about the dire lack of clinical drug research being conducted on studying the medicative and curative effects of cannabis, as a potential cure to cancer. In fact, according to Scientific American, 86 percent of Americans say physicians should be allowed to prescribe it for medical purposes – yet reputable studies of the drug to a large extent have been few and far between.
Roadblocks to Research
While many patients are singing the praises of the myriad benefits of marijuana for a wide variety of ailments, the U.S. Food and Drug Administration (FDA) currently has listed cannabis and THC as a schedule 1 controlled substance, alongside drugs such as LSD and heroin. In order to conduct any clinical marijuana research in the U.S., researchers must obtain a Schedule 1 license from the U.S. Drug Enforcement Administration, file an Investigational New Drug (IND) application with the FDA, and obtain approval from the National Institute on Drug Abuse.
Not only has the FDA previously not approved the use of medical marijuana as a treatment for any medical condition, it announced on August 11, 2016, that it had denied two more petitions asking that cannabis be rescheduled under the Controlled Substances Act (CSA), continuing to claim that marijuana and THC has a high potential for abuse, and that it currently has no accepted data proving that marijuana has medical benefit.
Symptom Tracker
While many medical marijuana advocates are hopeful that long-term comprehensive trials may soon be on the horizon, medical cannabis patients now have the opportunity to play an active role in the process, by participating in a crowd sourced peer reviewed study that will document the data necessary, to prove that cannabis does have medical benefit. By using the "Symptom Tracker", accessible after registering on MarijuanaDoctors.com (MD) via either their website online, mobile site, or mobile app, qualified medical marijuana card holders, can document the data that will help effectively change the federal scheduling of cannabis. Furthermore it will also give marijuana doctors the ability to monitor and review their patient's progress in real-time, while expanding their knowledge of their patient's medical condition, and providing insights on how to further improve the quality of the patient's medical condition.
Small-scale Studies
Despite marijuana's surge in popularity as a medical treatment, without the documented data the Symptom Tracker provides, the jury is still out on whether cannabis really is the panacea for the variety of ailments its supporters claim. Until recently, the drug's schedule 1 controlled substance classification has impeded any rigorous study of its effectiveness, however, some smaller research groups have taken advantage of today's looser laws to seek answers for people suffering from a variety of medical issues and symptoms. According to the National Cancer Institute at the National Institutes of Health, here are the six most studied conditions.
The Medical Benefit of Marijuana on Pain and inflammation — While several studies suggest that marijuana may reduce acute inflammation only slightly better than a placebo, and may actually increase pain perception in some patients, various cannabis-derived drugs, when taken in combination with other medications, have been proven to be moderately effective in chronic neuropathic pain reduction.
The Medical Benefit of Marijuana on Multiple sclerosis (MS) – In 2012, a large trial published indicated that cannabis oil, a marijuana extract, reduced muscle stiffness and other MS symptoms significantly. Another, smaller study showed that smoking marijuana was more effective at decreasing pain and spasticity than a placebo in participants who were treatment-resistant. Considering the lack of therapies available for MS, a review in 2011 concluded that medical cannabis may be a viable way to manage specific MS symptoms.
The Medical Benefit of Marijuana on HIV/AIDS – Patients given a cannabis-like compound in one randomized controlled trial were twice as likely to put on weight than those given a placebo – a crucial benefit for patients battling the wasting effects of the disease. With no long-term trials conducted, long-term effectiveness of the treatment remains untested.
The Medical Benefit of Marijuana on Epilepsy — CBD, one of the non-psychoactive cannabinoids in marijuana, has been shown to possibly inhibit brain processes suspected of causing seizures in multiple animal studies, however, due to the lack of high-quality human studies on humans, it's effectiveness for people suffering from seizures is not known.
The Medical Benefit of Marijuana on Glaucoma — Multiple studies have shown that smoking cannabis reduces pressure inside the eye, resulting in the relief of glaucoma-related discomfort for approximately three to four hours.
The Medical Benefit of Marijuana on Cancer – The potential benefits of medical marijuana for patients living with cancer show the most promise. Among the many positive effects found for patients suffering from severe conditions such as a malignant brain tumor, were pain relief, antiemetic effects, improved sleep, and appetite stimulation, especially critical for patients suffering from the nausea caused by chemotherapy. However, while numerous trials hint at other potential medicinal applications, comprehensive cannabinoid treatment studies have been fairly limited.
In order to expand the research and understanding of how marijuana provides medical benefit, and the treatment protocols for effectively using cannabis treatment, extensive large-scale trials need to be conducted. The Symptom Tracker is focused on bridging the knowledge base and understanding between doctors, patients, and their related medical conditions, to promote a better quality of life for the patient ultimately. To participate in the nationwide crowd sourced study, register on MarijuanaDoctors.com using a smartphone, tablet or computer, today.