The Kind Pen Revolutionizes Portable Vaporizers
Posted by Marijuana Doctors on 01/06/2014 in Medical Marijuana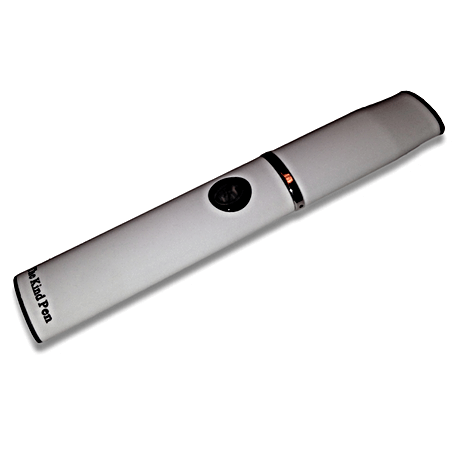 At first glance upon receiving my Kind Pen personal vaporizer, I was presented with a very sleek and modern box that featured a magnet system to keep the box closed. Compared to many other vaporizer companies, the packaging of the Kind Pen is what sticks out as an immediate "make or break" for a great experience (in this case it's make). The Kind Pen comes with multiple attachments, all of which can vaporizer herbal blends, oil-based blends and various kinds of waxes. However, while the device comes with numerous attachments, I was discouraged to find out that my Kind Pen did not come with many of the cleaning utensils that previous models have been packaged with. If there is one thing any smoker knows, it is that cleaning your device is essential.
First take of the Kind Pen is that is somewhat similar looking to those of the Cloud pens and G-Pen (popular choices among patients in the alternative community). This personal vaporizer comes with a draw string USB-charger that makes placing your vaporizer in a hard to reach area to charge a very simple and hassle-free process. Sometimes chargers can be faulty or not get the job done, but the Kind Pen manages to successfully combine the elements of three blended functionalities, an efficient charger and a short charge time to make a patient's experience that much better.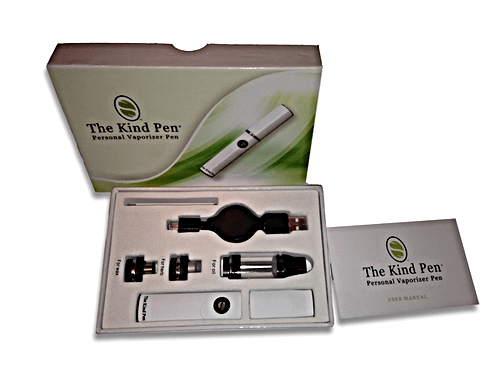 <
Above:
The Kind Pen v2 full start-up kit in all of its glory! This vaporizer kit includes:
1 Mouthpiece

1 Li-Ion Battery

1 Micro USB Charger

1 User Manual

1 Wax Attachment
1 Oil Attachment
1 Herb Attachment
1 Dabber Tool
1 Lifetime Warranty on its battery!
1 Vaporizer Standard Body
Another great thing I noticed about this portable vaporizer is that its weight is like a feather. Never has vaping or carrying your vape been this easy before. Patients and consumers could simply place their Kind Pen in their pocket on the go, in a backpack compartment when traveling or simple place it in their center console in the car without any worries. For such an incredibly small vaporizer pen, the Kind Pen certainly carries a lot of possibility that does not go unnoticed.
Specifically speaking about this product's dry herbal blend attachment (an attachment that many companies seem to mess up somehow), I have to say that I was mildly intrigued. While the vaporizer does exactly what its intended purpose is to do — vaporize and not combust — the overall vapor quality of this pen leaves much to be desired. However, the Kind Pen's oil and wax functionalities are as prime as they come and what you see is what you get.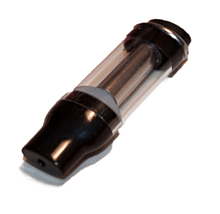 Perhaps if you are an herbal kind of consumer such as me, this pen may not be the best idea for you. While it does vaporize herb, the compartment for herb is so tiny that it could not be for frequent use when on the run. However for all of my 710 fans out there, this is a great wax and oil vaporizer that will have you feeling medicated and ready to go in absolutely no time. While the packaging, overall design, various functionality aspects and lightweight to-touch base of the device is amazing, that last herbal blend functionality is truly what makes me wish for more of this pen.