The Future of The Global Import/Export Cannabis Market
Posted by Marijuana Doctors on 07/22/2016 in International Medical Marijuana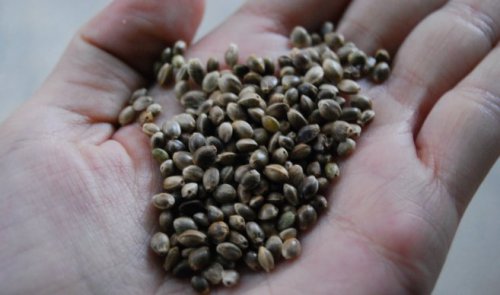 Cannabis as an industry has evolved a lot since California first sparked the medical marijuana movement in the 70's, however, with the recent introduction of the adult-use recreational cannabis market, the industry has stepped it up another notch, and with the world poised for legalization, the focus is quickly turning to the future of the global import/export cannabis market.
The American people have grown tired of the War on Drugs for a wide number of reasons including, racial disparities, the financial costs associated with prohibition, and the ineffectivity of the policy, since it's inception, among others. The people are ready for change, and the cannabis community at large, is spearheading a new global approach to drugs, and the failed drug war. And as the cannabis industry continues to grow and gain momentum, we are beginning to get a picture of what the world will look like with a global cannabis industry, in full swing.
Depending on how the policy is shaped over the years to come, it is likely that we will see a number of different configurations on how the industry could potentially work, however, there are certain aspects that will remain unchanged, regardless of how any fully legalized and regulated system, will work.
Import and Export Cannabis Market
One of the most significant changes will come as result of the importation and exportation, of cannabis and cannabis-related products. Canada has already set to work implementing a similar system that will allow for negotiated trade deals with other legal countries, like Jamaica, and Uruguay. While manual labor costs would be cheaper in countries such as these, it seems sensible that countries like the U.S. and Canada, would eventually choose to import cannabis on a significant scale. And although these countries will most likely continue to cultivate their own locally grown "smokable flower", they will instead turn to importing cannabis when it comes to scaling up to the national level, as a more viable and economically feasible solution, using the sub-par imported product to turn into extracts, edibles, tinctures, and other such cannabis-related products. Products, that will in all likelihood, end up back in the countries of importation, thus creating international cannabis commerce.
Hemp 
Additionally, another important crop that will be grown, is hemp, the non-psychoactive cousin of cannabis — and it will in all likelihood, become a bigger industry than both the medical and recreational cannabis markets, put together.
Hemp can be derived to create more than 50,000 products, so it is most likely that the demand for hemp, will outweigh the demand for "smokable" cannabis. And as new industries emerge from the hemp trade, the demand for importation will increase, forcing hemp farming to be outsourced to countries where labor is significantly cheaper. Which will in turn, drive down the per per kilo, in the U.S., which will in turn make hemp-related products cheaper, in the long run.
Although much of this remains speculation, it is easy to predict that international cannabis and hemp markets will arise from global legalization. It is really, just a question of time.