THC Tests Positive as Alzheimer's Treatment in Israeli Study
Posted by Marijuana Doctors on 01/20/2016 in Medical Marijuana Research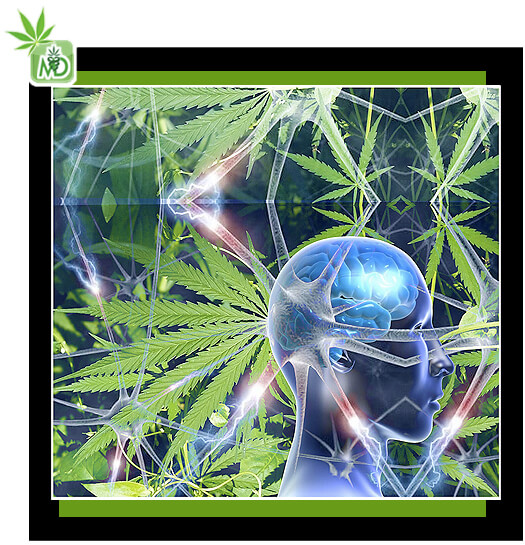 As of 2015, it was estimated that more than 5.3 million Americans have Alzheimer's disease. 5.1 million of those diagnosed, are age 64 and older, while more than approximately 200,000 individuals are diagnosed with younger-onset Alzheimer's. Alzheimer's disease is the 6th leading cause of death in the United States, and barring any medical developments or breakthroughs, that number is estimated to rise to more than 13.8 million people by 2050. However, a recent discovery made by Israeli researchers, reveals that THC may be a beneficial medicine for treating this devastating disease.
According to the research team at the Tel-Aviv University, the study findings proved that adding tetrahydrocannabinol (THC), to the treatment of patients diagnosed with this deadly neurological disease, produced results that displayed positive potential for treatment.
Scientists and researchers, at Israel's Abarbanel Mental Health Center and the Sackler Faculty of Medicine at Tel-Aviv University, along with the Department of Psychology, at Bar-Ilan University, conducted one of the first clinical studies of the THC cannabinoid's effect, on human Alzheimer's patients; and recorded a "significant reduction" in the severity of mental distress symptoms, particularly in controlling episodes of agitation/aggression, delusions, irritability, and insomnia.
Alzheimer's disease is an irreversible, incurable, progressive brain disorder that gradually destroys the memory, and thinking abilities. Early symptoms may include short-term memory loss or difficulty in remembering recent events. As the disease progresses, symptoms will advance and include, difficulty with speech and language, mood swings, disorientation, behavioral issues, and the inability to maintain self-care. As a patients prognosis continues to decline, patients often become withdrawn from family and society. The average life expectancy following diagnosis is 3 to 9 years. Gradually bodily functions are lost, ultimately leading to death.
"The Safety and Efficacy of Medical Cannabis Oil for Behavioral and Psychological Symptoms of Dementia: An-Open Label, Add-On, Pilot Study", proves that cannabis is a potential treatment for Alzheimer's disease – a disease for which there is currently no cure. The study's objective was to measure the safety and efficacy of medical cannabis oil containing THC, as an add-on to pharmacotherapy, in relieving and treating the psychological and behavioral symptoms of dementia. The study concluded that adding THC to Alzheimer's patients' pharmacotherapy, is safe and a promising treatment option.
It is a critical time for research, and study's such as this one, are crucial to uncovering the cure to Alzheimer's disease. As this disease continues to aggressively attack the elderly, there is also a significant rise in the numbers of patients younger than age 64. In 2015, there were approximately 48 million people worldwide, diagnosed with Alzheimer's, and it is considered to be among the most costly diseases – costs of Alzheimer's disease in the United States, is reportedly in excess of $100 billion annually. Yet another reason why the people demand the federal government change the scheduling of cannabis, to allow for maximum research and pharmacological understanding, for the greater good of modern medicine, and mankind.