Surge of New Bills To Change Face of Marijuana in Oregon
Posted by Marijuana Doctors on 02/06/2015 in Medical Marijuana Laws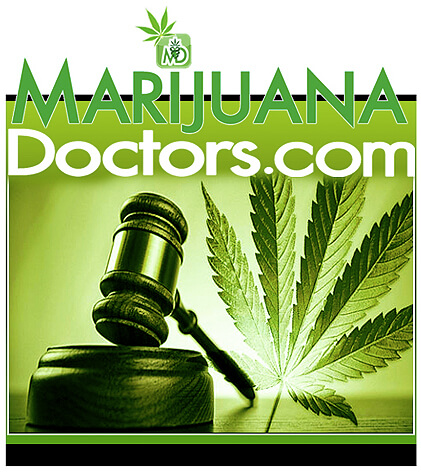 Oregon legislature is expected to review at least 16 bills, with many more still in the works, in the upcoming session. The bills range from marijuana legalization, to proposed limits for medical marijuana.
With so many bills on the table, its obvious to see that Oregon legislates have a number of issues they would like to address. Rep. Julie Parrish, R-West Linn, has two bills focused on prohibiting daycare providers from using marijuana. "You can't see the passage of something major like that and not think that you need to figure out how to manage it."
House Bill 2636, introduced by, Rep. John Lively, D-Springfield, proposes to limit the number of patients a physician is allowed to approved for the medical marijuana program, to no more than 450. Lively says that he finds it disturbing that only a handful of physicians are responsible for the majority of the states approvals. According to data, in 2012, just 9 physicians approved half of the 56,531 medical marijuana patients of that time. Lively continued, "I'm honestly very much in favor of medical marijuana, but I'm not in favor of it being willy-nilly."
House Bill 2040 and House Bill 2041, introduced by Rep. Greg Smith, R-Heppner, could potentially severely limit the sale of marijuana in the state. House Bill 2040 intends to restrict retail sales within a 1 mile radius of all schools, while House Bill 2041 would permit localities to set up a on1 mile exclusion zone around schools. This would be a big step beyond the 1,000 foot exclusion zone for already included in Measure 91.
Senate Bills 124 and 164, introduced by Sen. Doug Whitsett and his wife, Rep. Gail Whitsett, both R-Klamath Falls, seek to tighten penalties on selling or producing marijuana within 1,000 feet of a school.
Senate Bill 445, introduced by Sen. Laurie Monnes Anderson, D-Gresham, addresses the issue of pregnant pot users. Monnes Anderson's bill requires that all cannabis retailers and medical marijuana dispensaries be required to display health warning signs for pregnant women. According to Monnes Anderson, research indicates that the use of marijuana by pregnant women, may heighten health risks to the unborn baby. The University of California San Francisco Medical Center states that although the effects of marijuana on an unborn baby are still unknown, studies have indicated that prenatal marijuana use is linked to premature births, small birth size, labor issues, and a display of newborn jitteriness.
House Bill 2781, seeks to prohibit state funds from going to daycare providers with medical marijuana cards. While House Bill 2771,  seeks to enforce routine drug testing of certain daycare providers. The bills stem from reports of 2 daycare providers, with medical marijuana cards in Salem, who smoked marijuana while caring for children at their facility.
House Bill 2668, seeks to remove the requirement that industrial hemp farmers need a permit from the state. Because the federal government now allows for the cultivation of hemp for research purposes, and because the state Department of Agriculture is currently drafting rules for permits, some growers believe the proposed rules are unnecessarily restrictive.
Senate Bill 479and 480, introduced by Sen. Chris Edwards seeks to establish bodies to study medical marijuana and research how best to treats potential patients.
Last month legislative leaders established a special House-Senate committee on marijuana to evaluate how the state could best implement Measure 91. Under the measure, possession of up to 8 ounces of marijuana at home will become legal as of July 1, while retail sales, to be regulated by the Oregon Liquor Control Commission, will commence in 2016.
"The bill seeking to restrict the number of patients a physician can approve for the medical marijuana program is controversial, because sadly there are still only a number of physicians who are compassionately inclined to the use of cannabis as a treatment, which means that patients only have a handful of doctors from which to choose. While we agree that this is certainly not an ideal situation, we believe that the answer lies not in restricting physicians but in educating them, because if more physicians better understand marijuana in the medicinal sense, we would not have an issue of physicians monopolizing the number of patients," said Jason Draizin, founder and CEO of MarijuanaDoctors.com – an online portal that helps patients in each of the legal states, find a marijuana doctor who is capable and willing to approve them for their states program, should they meet all the states requirements.