Study Shows THC Cannabinoid May Facilitate Successful Transplant of Organs
Posted by Marijuana Doctors on 07/12/2016 in Medical Marijuana Studies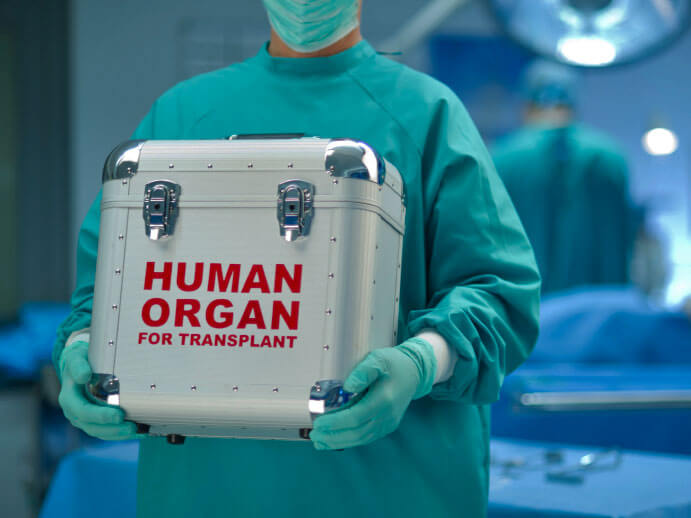 A medical study recently published in the Journal of Leukocyte Biology, reports that the cannabinoid, tetrahydrocannabinol (THC), may facilitate the successful transplant of organs.
Records show that cannabis has been healing people for thousands of years, with the earliest evidence of use being dated as far back, as 2900 BC, by the Chinese Emperor Fu Hsi, whom the Chinese credit with creating the civilization of China, noting that cannabis possessed both, yin and yang energies, and was naturally a very sought-after medicine. However, despite this fact, many people remain unaware of the full spectrum of benefits, that cannabis may medically provide. But, as medical marijuana continues to go mainstream, that is all starting to change, as more research and research is being done, to understand the true benefit of medical marijuana
The recently published study, suggests that researchers have found, that THC may in fact, prevent the rejection of organs during transplant.
This is a significant and promising finding, and suggests that with further study, science, along with the tetrahydrocannabinol cannabinoid, may be able to reduce the potential risk of rejection of the foreign grafts, by the host patient.
"We are excited to demonstrate for the first time that cannabinoid receptors play an important role in the prolongation of rejection of a foreign graft by suppressing immune response in the recipient," says a researcher from the University of South Carolina School of Medicine, Mitzi Nagarkatti, Ph.D.
With findings like these, the scientific community is establishing a clear medical baseline for marijuana, which in turn may help to amend the current political perception, that cannabis is not a medicine.
Researchers add, that this discovery may in turn, shed light, not only on a new, and more effective method for organ-transplanting, but may also help to shed light on other inflammatory diseases, as well.
"This opens up a new area of research that would lead to better approaches to prevent transplant rejection as well as to treat other inflammatory diseases," said Nagarkatti.
While this is a "first-of-its-kind" study, and the findings are preliminary, it is nonetheless extremely promising. However, until the federal government reschedules cannabis, allowing for it's legal medical research and study, the data will continue to trickle in. Hopefully, as cannabis laws begin to relax in terms of research, more studies of this nature will be replicated and optimized, to create cannabis-based medicines, that can facilitate the process of organ transplants.
"Together, our research shows, for the first time to our knowledge, that targeting cannabinoid receptors may provide a novel treatment modality to attenuate HvGD and prevent allograft rejection," concluded the study.
With further research, it is very likely that cannabis will play a major role in organ transplants, and ensure a higher success rate for patients undergoing the procedures.
With time, study and research, cannabis is proving to be the most versatile medicine, known to man yet, as we begin to learn and uncover just what it is capable of, patients with a wide range of debilitating medical conditions, are beginning to feel hopeful, again.
For complete information about the study and it's findings, click to read more.