Study Shows Couples Who Use Cannabis Less Likely to Experience Domestic Violence
Posted by Marijuana Doctors on 08/27/2014 in Medical Marijuana Research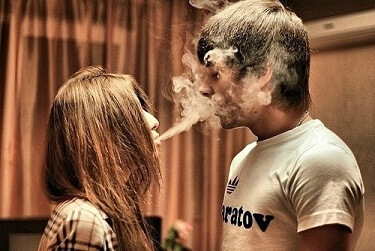 Location: New York State | Source: The Huffington Post
Historically research has shown that individuals in relationships who use and abuse substances suffer from a greater risk for divorce. This is believed to occur in part, because in many situations substance abuse leads to domestic violence and lack of control.
Interestingly, newly released researchpublished in Psychology of Addictive Behaviors is showing that when cannabis is the substance of choice, the opposite effect is more likely; couples who engage in frequent marijuana use are at a lower risk for partner related domestic violence. Researchers from three prestigious schools, Yale University, University of Buffalo, and Rutgers University recruited 634 couples applying for marriage licenses in New York State from 1996 to 1999. After conducting a preliminary interview, researchers tracked the couples for the next nine years using self reporting mail in surveys to help measure the long term effects of cannabis use on intimate partner violence (IPV).
For the purpose of the study IPV was defined as "acts of physical aggression, such as slapping, hitting, beating and choking". The couples were asked to report any violence they had committed toward their partner or any violence committed toward them within the last year. By the end of the first round of mail in reports, 37.1% of husbands had been committed domestic acts of violence.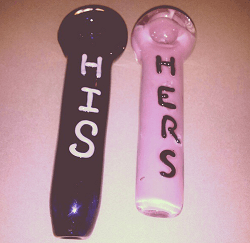 Cannabis use was measured by asking couples how often they used marijuana or hashish (pot, weed, reefer, hash, hash oil, or grass) in the past 12 months. Additionally study participants were asked to report other substances they used including alcohol. This came as a result of the researchers' hypothesis that because marijuana and alcohol are often used in conjunction, that cannabis would illicit similar social effects as alcohol and other substances known to increase IPV. Their results surprised them.
"More frequent marijuana use generally predicted less frequent IPV for both men and women over the first 9 years of marriage," researchers wrote. In fact, couples who BOTH used marijuana frequently – as compared to only one spouse using it more than the other – had the lower risk for intimate partner violence.
What could possibly cause marijuana to illicit different responses in couples as compared to other commonly used substances? The study's researchers hypothesized that marijuana's positive euphoric effects may reduce ones desire for conflict and propensity for aggression. They have cited previous research which showed chronic cannabis use to blunt certain emotional reactions which as a result may decrease violent urges or aggressive behavior between individuals.