Studies Show Vets Convinced of Cannabis, Docs Still Dazed and Confused
Posted by Marijuana Doctors on 12/09/2014 in Medical Marijuana Laws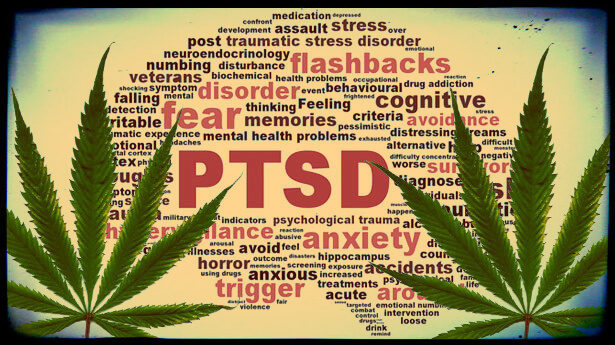 According to research, a group of 31 veterans in a Florida substance abuse program believe that marijuana should be legalized, although a group of physicians said they were not yet convinced of marijuanas medical benefit.
Among the veterans who took parting in the in-person interviews, 24 of them, roughly 77%, believed marijuana used to be of low risk, said MD, of Yale University School of Medicine, and colleagues, Samuel Wilkinson.
Wilkinson's group conducted face-to-face interviews with 31 veterans, aged 24 to 65, and 30 of whom were male – all were in treatment for a substance abuse disorder.
The groups findings showed that the majority of the veterans thought of marijuana use differently than compared to other drugs. They did not believe marijuana to be addictive. They did not associate marijuana with any signs or symptoms of physical withdrawal. They did identified marijuana as "naturally grown". And they believed marijuana to have less overt behavioral effects than when compared with other drugs.
The veterans unitedly expressed the collective opinion that marijuana should be legalized, because in doing so it will be removed from the "drug space". "There were a number of themes that emerged, the most prominent of which were risk perception and personal experience," said Wilkinson, who further added that there was a sense of disbelief among the study participants that people could have legitimate substance abuse problems with marijuana. "This was the majority perspective," he noted.
On the opposite spectrum, a separate study among medical school faculty at a university, indicated that 80% did not have sufficient knowledge to recommend marijuana, while 77% indicated that they believed that medical marijuana carried "substantial health and mental health risks," said Aman Mahajan, MD, and Ayame Takahashi, MD, of Southern Illinois University School of Medicine in Springfield. Despite these statistics, it is interesting to note that 62% of the respondent physicians thought that the U.S. Drug Enforcement Agency should reclassify cannabis removing it from the list of Schedule 1 controlled substances, and recreationally legalize it.
Mahajan and Takahashi pointed out that Illinois' policies have recently changed towards medical marijuana, with the passing of the Compassionate Use of Medical Cannabis Pilot Program, effective January 2014. In addition, the Illinois State Medical Society also issued an official "neutral" stance concerning medical marijuana.
Theirs was an online survey sent to all physicians at their institution. Although the authors neglected to specify the number of physicians who were sent a survey, the school of medicine does have over 1,000 MD/DOs on the faculty and 124 PhDs, states the university's website. 
Nonetheless the survey reported that 56% of the doctors would recommend marijuana as a medical treatment, although they didn't think marijuana had substantial health benefits, further believed that legalization would potentially lead to increased use by doctors. 77% also believed that medical marijuana carried substantial health and mental health risks. The majority of the group also reported that they did not have enough factual knowledge or information to prescribe marijuana, and would require formal training in order to do so. 64% felt that this formal training on medical marijuana prescription should be integrated into the Southern Illinois University residency curriculum.
Both of these independent studies were recently presented at the American Academy of Addiction Psychiatry annual meeting.
Veterans have been calling for the use of medical marijuana for sometime now. I believe they have done good work for our country and its time we do the same for them. Hopefully the federal government will one day allow the veterans administration and hospitals to use medical marijuana as a treatment for PTSD and the other complaints, which where brought on while serving this country," said Jason Draizin, the CEO of MarijuanaDoctors.com.