Student-Run Emerson College Organization Calls for Medical Marijuana Reform
Posted by Marijuana Doctors on 04/25/2014 in Medical Marijuana Laws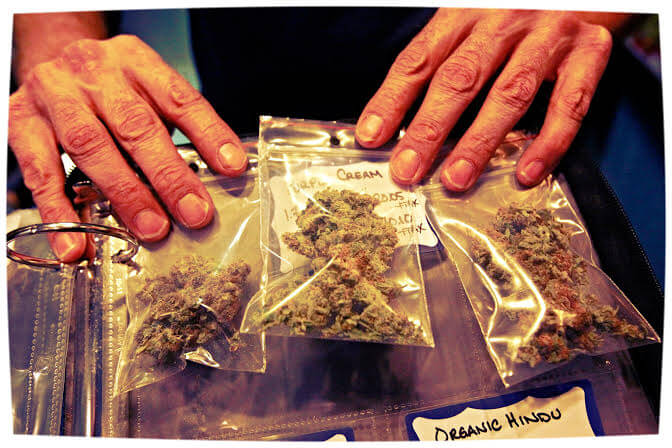 Of the 317 million some odd residents currently residing in the United States, the country miraculously only makes up four percent of the world's population. Amazingly, the country produces 88 percent of the global economy's legal amphetamine, Adderall. Though it can be a highly addictive, often overused, abused substance many children are being prescribed it at younger and younger ages for their attention deficit. It is growing remarkably prevalent amongst college campuses, as more and more students are catching on to its powerful effect. However, for college students such as Jeffrey McHale, the long-term side effects brought on by his almost decade long prescription use of Adderall have pushed him to fight for the combative medicine that has proved wildly successful for him – marijuana.
Just a year ago, Jeffrey McHale was suffering from lack of sleep and drastic lack of appetite due to his long-term use of Adderall. Prescribed the pharmaceutical at just 12 years old, McHale has been steadily taking his prescription ever since. McHale knew of one medication that's benefits would directly combat the negative side effects his prescription had been causing him, and in the fall of 2013 he went to his primary healthcare physician and retained a medical marijuana license in the state of Massachusetts.
"Once I started using, it made me feel normal again," McHale reported. Suddenly full nights of sleep were coming for McHale and full meals were easily consumed. "I could fit in again in a way that was taken away from me." And with that, McHale went on to become president of Emerson Reform, a student-run organization formed for students to speak openly and honestly about campus drug policies.
Emerson Reform is particularly critical for students like McHale, because he is unable to medicate anywhere on his campus. Unfortunately, McHale and several others, Emerson College fails to recognize the difference between recreational marijuana use, and medical. As far as campus policy goes, Jeffrey's medical recommendation is no different than his peers choosing to get high in the college quad.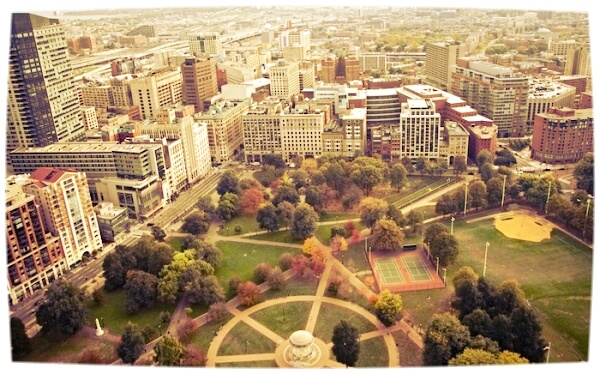 Due to the fact that marijuana remains widely illegal on campus grounds, despite its medical legalization over two years ago in the state of Massachusetts, McHale was forced to move off campus to continue medicating. However, since he's moved, he's had to pay the required amount for on-campus housing in addition to his new apartment's rent.
McHale is not alone in this fight, however. Emerson's drug policy strictly prohibits the use of any and all illegal drugs, certainly not excluding marijuana. Naturally, this poses a rather large problem for the various students with state licensed medical cards. McHale, along with his fellow Emerson Reform piers have begun an initiative aiming to help students use their medicine without directly violating any of either Emerson or the state's policies.
One member of Emerson Reform, Jonathan Guttierez, is in a similar situation to that of McHale. Having already obtained his medical marijuana license, Guttierez applied for a housing contract release in November so he would be able to medicate in the comfort of a private residence. His request to drop from campus housing was rejected, and in a letter written from the Office of Housing and Resident Life his petition did "not warrant release from the housing contract." Sophomore Guttierez said, "I want to be in a place where I can take the medication that allows me to live my life in a productive, non-debilitating way."
As per Emerson College standard regulations, students who wish to break from their housing contracts must first fill out a packet given by the Disability Services Office, requiring documentation from a healthcare professional with a diagnostic statement of the student's particular illness or disability. An interview must then be scheduled prior to a final decision being reached by the Office of Housing and Residence Life before the student.
Although Guttierez was able to provide the disabilities office with a general care physician written formal recommendation, he failed to produce official documentation from his primary healthcare physician with a formal medical diagnosis. Guttierez, though allowed to appeal his case, was under the impression that the appeal would not end in his favor – so he chose not to. Of Emerson Reform's goals, McHale said, "We're not going for a radical change. We're not saying,
'Let us use a bong in our common rooms.' We're just saying, 'Let kids leave.'"
Emerson is caught in between a rock and a hard place, due to their federal funding, similar to the majority of higher education institutions. Of course, because marijuana remains illegal under federal law, and because medical marijuana is not recognized as exclusionary from federal law – the college is subject to federal scrutiny and is therefore hesitant to change their drug policies.
Tufts University by comparison allows for students with Massachusetts state medical marijuana cards to go forward in applying for a housing contract release, as outlined by the school's medical marijuana policy. This is what Emerson Reform is aiming to achieve on their campus. "Obviously the student body will support us," McHale confidently announced. "We're taking our time, getting this poll done and getting our research done. If we frame it in this way, it will be hard to say no."
Guttierez believes his medicine is not yet taken seriously n his campus. "I feel that any medical need or recommendation should be looked at with an equal lens." He went on, "Especially when the law in the state allows me to."