Some Still Believe Medical Cannabis Has No Medical Value
Posted by Marijuana Doctors on 11/03/2014 in Medical Marijuana Research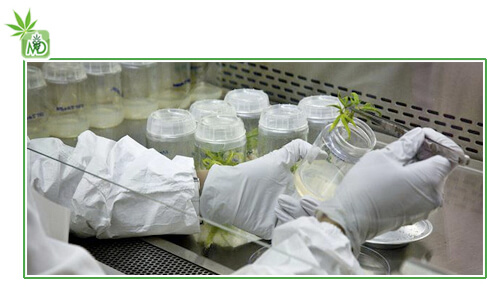 A recent article posted on www.PalmBeachPost.com, conveyed the commentary that there is no scientific data to back the legalizing of medical marijuana. The author, James E. Harrell, writes that Amendment 2, termed "Use of Marijuana for Certain Medical Conditions", which is on the November ballot, represents a classic case of creating medicine by public opinion, and not by science or research." Harrell is of the perspective that before creating the medicine of marijuana by public opinion, there should first be scientific research done to clearly demonstrate through empirical data, that marijuana or its derivatives, are indeed effective and safe treatments for specific diseases.
He states that the evidence on "medical marijuana" is still in the preliminary stages, and while there are supporters of "medical marijuana" who champion studies that may lead one to believe that they have proved the beneficial effects of marijuana, none of the studies have so far been statistically reliable in proving the effectiveness or safety for the treatment of the diseases specifically listed in Amendment 2. He goes on further to say that, while we do currently know that there is some evidence that delta-9-THC, dronabinol and nabilone — all derivatives of THC — may benefit some patients with chemotherapy-induced nausea and vomiting, the stimulation of appetite in advanced cancers, as well as dietary problems seen in HIV and AIDS patients, there is still however, insufficient safety and efficacy data available at this point to scientifically prove the benefits of marijuana.
While some of the views expressed in the article are correct with regards to the need for precise steps being taken, in order to compile the necessary empirical data proving efficacy of treatment, unfortunately, at this time the American Federal Government still has medical marijuana listed in the category of a Schedule 1 controlled substance.
For this reason MarijuanaDoctors.Com has created its very own titration tracker, which is also a part of its new app. This feature will allow doctors to prescribe this portion of the app, in order to create data which will be stored graphically with the patients electronic medical records.MarijuanaDoctors.Com also offers a completely customizable scheduling software in order to prepare for the historic day that the scheduling is finally changed. The changing of which will also further address many of the aforementioned medical concerns.
"Once the federal scheduling of cannabis has been changed and the FDA has begun its trials of testing, doctors will depend on MarijuanaDoctors.Comto continue booking their patients, now every 30 days, as a schedule 2 or 3 narcotic, that will also be reimbursed through our medical billing platform along with the appropriate CPT codes," said Jason Draizin, CEO of MarijuanaDoctors.Com. "We are ready and are waiting for the federal government to take the next giant leap forward for mankind, and when they do MarijuanaDoctors.com will be the final frontier in providing doctors with the most reliable, safe, and secure platform from which to completely care for their patients. And while the government continues to drag its feet in taking this next step, we have contingencies plans in place, in the form our titration tracker, so that we can continue to make great strides forward for the greater good of the medical patients in need of medical marijuana."