States With Medical Marijuana Experience Fewer Prescription Drug Overdoses
Posted by Marijuana Doctors on 08/26/2014 in Medical Marijuana Research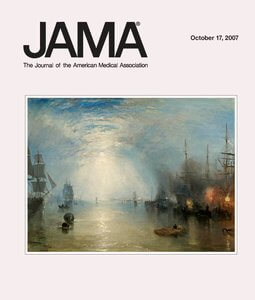 Location: United States of America | Source: CNN
One of the nation's leading and most respected medical journals, JAMA Internal Medicine, published a study just yesterday outlining how legalized medical cannabis in certain states has had a positive impact. According to the study, states that have legalized medical marijuana for the management of patient's chronic pain have significantly reduced deaths from prescription painkiller overdoses.
In the study researchers examined medical marijuana legislation and available death certificate data from all 50 states from the years 1999-2010. During the course of that time only 13 states had active medical cannabis legislation. "We found there was about a 25% lower rate of prescription painkiller overdose deaths on average after implementation of a medical marijuana law," said the study's lead author Dr. Marcus Bacchuber.
Just four years ago states with medical marijuana laws in place experienced about 1,700 fewer deaths related to overdosing than would have been normally predicted before those laws were enacted. Bachhuber who himself is a primary care physician specializing in chronic pain patients at Philadelphia Veterans Affairs Medical Center. "It can be challenging for people to control chronic pain, so I think the more options we have the better," he said. Dr. Bacchuber was very quick to state that he does "think it's important…to weigh the risks and benefits of medical marijuana."
Traditionally known painkillers such as morphine, oxycodone, and methadone fall into a class of drug known as opioid analgesics. Sadly prescription rates of these drugs for patients suffering chronic pain has nearly doubled in the past decade, with overdose rates taking a similar rise. Gloomy statistics released by the Center for Disease Control and Prevention tells the story of a greater problem that many experts say has become an epidemic. According to the CDC in 2011, 55% of drug overdoses were related in some way to prescription medication, 75% of those specifically involving opioid analgesics.
"Prescription drug abuse and deaths due to overdose have emerged as national public health crises," said Colleen Barry. She is the senior author on the study as well as an associate professor at Johns Hopkins Bloomberg School of Public Health. She says "As our awareness of the addiction and overdose risks grows, individuals with chronic pain and their medical providers may be opting to treat pain entirely or in part with medical marijuana."
Some experts believe that as the cost of prescription medication becomes burdensome to Medicare and other limited scope health care plans that medical marijuana will in fact be the preferred choice to treat certain conditions or symptoms simply for the fact that it will more cost effective. "As the cost of certain prescription drugs rise and the supply becomes limited, people will need to make the choice on what levels of care they can afford, medical marijuana may be an effective and financially viable option." A MarijuanaDoctors.com spokesman said.
Currently 23 states and the District of Columbia have some form of medical marijuana legislation in place. The laws currently in place address a range of conditions from cancer, HIV, ALS, multiple sclerosis, glaucoma, PTSD, and nerve damage. In most states chronic pain as a result of such a disease is a qualifying condition.
The American Academy of Pain Medicine, which defines chronic pain as:
"Chronic pain persists, Pain signals keep firing in the nervous system for weeks, months, even years. There may have been an initial mishap – sprained back, serious infection, or there may be an ongoing cause of pain – arthritis cancer, ear infection, but some people suffer chronic pain in the absence of any past injury or evidence of body damage,"
Claims that more than 1.5 billion people worldwide suffer with chronic pain, including 100 million Americans, almost one third of our country. A past president of the national organization, Dr. Lynn Webster, says he is not entirely surprised by the study's results. He told CNN "AAPM believes that we need to do research on cannabinoids to determine their safety and efficacy, the problem with medical marijuana is that we never know using marijuana what chemicals are being ingested. That makes it really unpredictable." He went on further to elaborate "The use of cannabinoids may well have a place in the treatment of pain and other diseases. The AAPM believes that the DEA should reschedule cannabinoids from schedule 1 to schedule 2 so that it will make it easier for research to be conducted."