State medical marijuana law does not protect your property
Posted by Marijuana Doctors on 11/14/2014 in Medical Marijuana Laws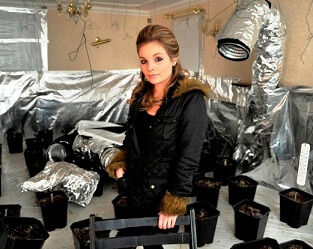 Cautionary warning to all medical marijuana states – State marijuana law does not protect your property!
Because Federal law overrides any State laws, landlords and property managers in legal states will most likely not feel safe allowing tenants to smoke on the premises, said Megan Booth, NAR Senior Policy Representative, during the "Medical Marijuana and R.E." session at the REALTORS® Conference & Expo in New Orleans.
"State marijuana laws haven't been challenged at the Supreme Court yet. That's why they stand," said Booth. She went on further to highlight the fact that federal law allows the government to seize finances and property connected to illegal activities. Therefore landlords you permit tenants to grow marijuana in their rental, run the risk of having their property seized.
Although the likelihood is slim as public opinion continues to shift towards pro-legalization. According to the Pew Research Center, the majority of Americans now believe marijuana should be legalized, with 52% supportive. That's up from only 12 percent in 1969…
"The U.S. has signed on to global treaties classifying marijuana as one of the heaviest controlled substances," Booth said. "So there's some outrage that the U.S. isn't prosecuting marijuana users here as fiercely."
To landlords and property managers this pressure certainly signifies a very real and palpable risk, when accepting marijuana use on their properties. As state marijuana laws change, multifamily properties and condos may need to add lease addenda specifically covering marijuana policies on the premises, Booth said.
There also may be new disclosures that are required in the future when selling condos in pot-friendly buildings or homes near property that allow marijuana use, she added.
CEO of MarijuanaDoctors, Jason Draizin commented, "States like Colorado have already implemented, into their lease agreements, clauses in regards to notifying landlords about the use, or growth of marijuana in an individual's residence. While the federal government employs fear tactics, mainly due to their own fears and archaic beliefs, the landlords of Colorado are welcome to this new business and market place. At first when securing a lease for our offices in Colorado and being made aware of these clauses in our lease documents, our legal team was unsure of how to respond, but after present conversations with real estate owners in the area, all their fears subsided. We are very excited to soon be on the ground launching new advertising opportunities to the recreational market places. "