State Legislation and Medical Marijuana: Are The Doctors Really to Blame?
Posted by Marijuana Doctors on 03/07/2014 in Medical Marijuana Legalization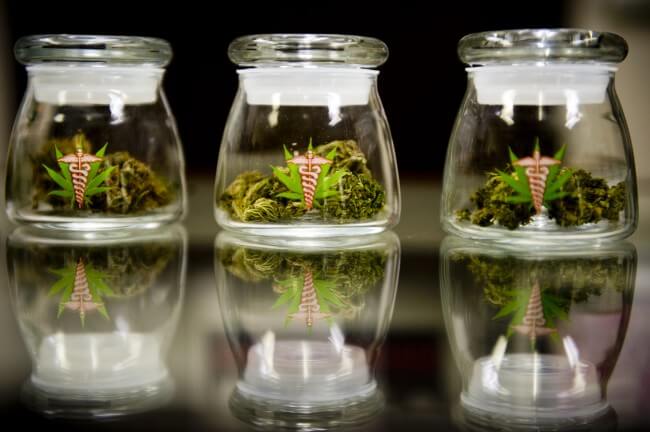 During the New York Compassionate Care Act hearing that took place on Long island in December, one woman, Paula Joana told a heart wrenching story about her beloved daughter, Sabina Rose. Young Sabina Rose passed on tragically at just 18-months after she lost her battle with Dravet syndrome. The doctors, Paula made sure to note, were not to blame. In fact, she said, along the way, all doctors involved were on board with recommending marijuana for Sabina's treatment plan. They could not do so, of course, because medical marijuana as treatment remains illegal in New York. The government, Paula said, rather than the healthcare physicians, is who to blame in this unrelenting battle for medical marijuana. Now, doctors in Iowa are telling lawmakers that medical marijuana is indeed, an effective treatment.
One retired Des Moines neurosurgeon, Thomas Carlstrom, recently came out and told local lawmakers that marijuana has proven to be exceptionally therapeutic for patients suffering from chronic pain, diagnosed anorexia, glaucoma, multiple sclerosis, seizures and epilepsy. "I think the time has come," Carlstrom announced. "I think the medical uses for marijuana are absolute, they are happening," he continued, "I think we really need to give serious thought to approving it."
At a hearing for the legalization of medical marijuana that took place at the Iowa Statehouse Wednesday, Senator Joe Bolkcom was among one of the many doctors in attendance with a strong advocacy position for medicinal marijuana. Earlier this year, Bolkcom proposed a bill to legalize the use of marijuana for medicinal purposes which unfortunately, failed to gain support. One patient, and subsequent nurse, 59 year old Connie Norgart reported that she was unable to seek relief in any of the prescribed medications she was given for her post-polio syndrome. It wasn't until last year that Norgart tried marijuana to relieve her chronic symptoms, and with that, she was able to wean herself off all her other prescriptions.
"Why did I take a chance at being arrested and being a criminal?" asked Norgat, on the verge of tears. "Because I want a quality of life…I want to be able to play with my grandkids without pain."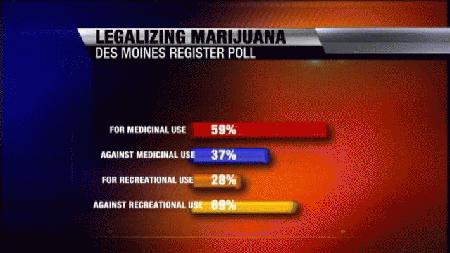 Senator Charles Schneider attended the Senate Commerce Committee presentation and while he remarked that he's open to further discussions regarding the legalization of marijuana for medical use, he has great concerns that such legislation could act as a gateway for "rampant recreational use."
"I don't want a system where it's so easy to get a prescription for medical marijuana that the prescription is really just fiction," said Schneider.
An assistant professor of pharmacy practice over at Drake University, Frank Caligiuri, has said that he feels the negative connotations associated with the word "marijuana" over the course of the past few decades has truly contributed to reservations regarding its medicinal use. This notion that the stigmatization of marijuana vastly contributes to the "belief" that it cannot truly work as medicine is one that's been considered and delved into at great lengths. Last year, before the state of Illinois legalized marijuana for medicinal use, nearly 250 healthcare physicians came out and publically endorsed the use of medicinal marijuana. All these physicians signed their names on a proposal to legalize marijuana for patients with qualifying conditions and ailments.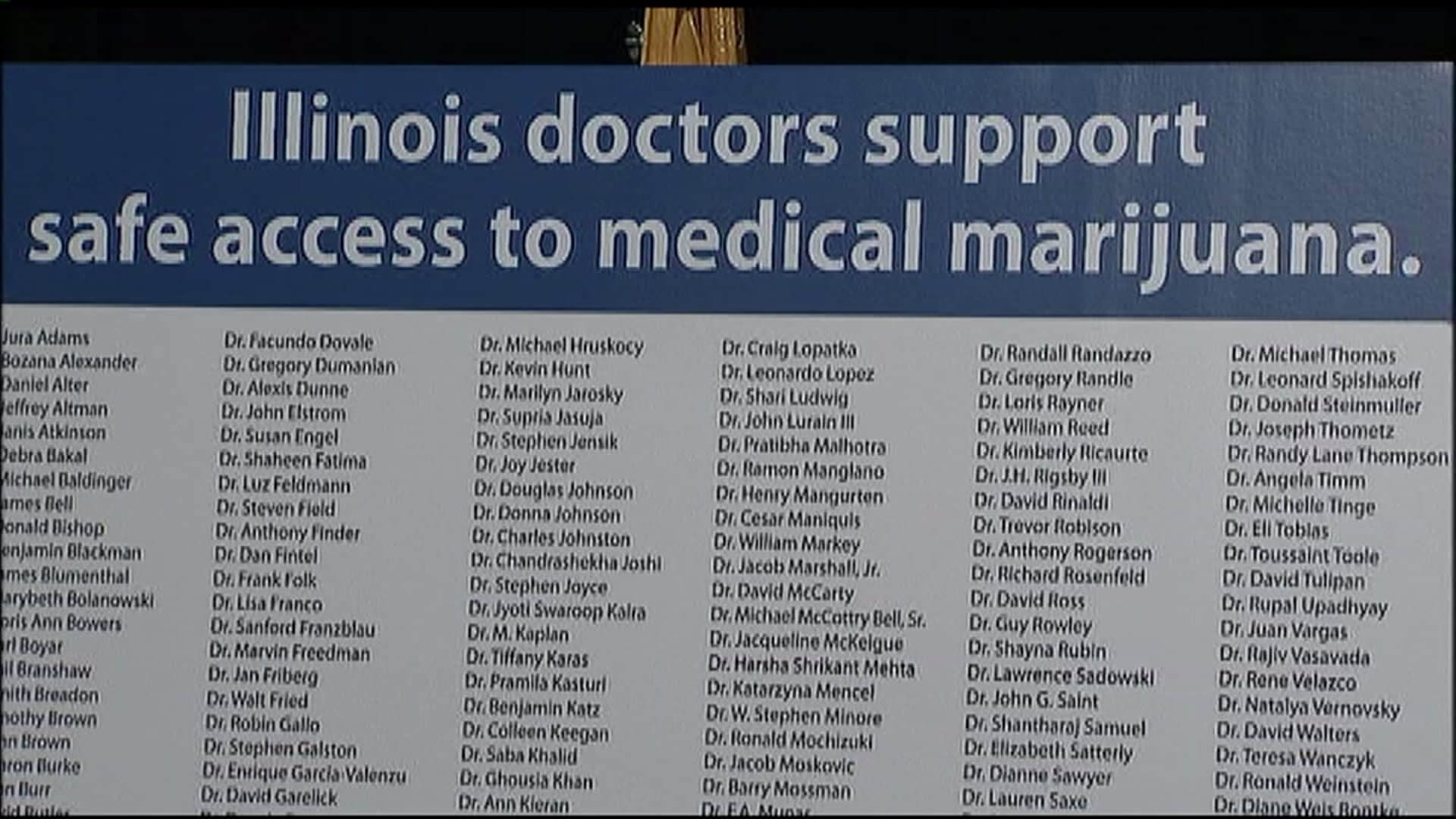 One endorsing physician, Dr. Margaret Millar said, "For many patients, the treatment can sometimes be worse than the disease. Having seen the devastating, an all-too-often lethal toll that legally prescribed narcotics can take; I support medical marijuana as a safer, milder treatment option that carries no risk of fatal overdose."
All 250 physicians who expressed their support signed off, primarily on the following statement:
"Licensed medical practitioners should not be punished for recommending the medical use of marijuana to seriously ill people, and seriously ill people should not be subject to criminal sanctions for using marijuana if their medical professionals have told them that such use is likely to be beneficial."
Since the first of the year, marijuana for medicinal use has been legally obtainable by qualifying patients in Illinois. Thankfully, under the Compassionate Use of Medical Cannabis Pilot Program Act, patients with certain debilitating medical conditions (about 30 or so are listed) may apply for medical marijuana card recommendations.
In the meantime, legislative leaders such as House Republican Linda Upmeyer in Iowa say that, "The discussion (about medical marijuana) has risen to a different level or changed appreciably this year." Upmeyer, holding a masters degree in nursing herself, understands fully the gravity and considerable need for medical marijuana to be legalized for patients in need. She has said that she knows legislators "want to be educated" because, "technically it's very challenging" for lawmakers to compose a law that would legalize medicinal marijuana for use, only in limited circumstances.
Another Senate legislator, Democratic Leader mike Gronstal of council Bluffs has said that it's "pretty clear" there is substantial research determining medical marijuana's legitimacy as an "appropriate treatment" for cancer patients undergoing chemotherapy and patients suffering from seizure disorders.
"I think there's a lot of people in the legislature that understand that," Gronstal said, of certain patients need for medical marijuana. "I think there are still a great number that have significant resistance to doing anything on that front."
As it stands, medical marijuana remains illegal for Iowa residents and federally legal across the country. Perhaps the blame, however, has been displaced on the wrong population. More often than not, patient's primary healthcare physicians who have exhausted all other options are in favor of recommending marijuana for medicinal use, as they've seen it work time and time again through not only anecdotal, but factual evidence.
In regards to this precise issue, Dan Riffle, the deputy director of government relations for the Marijuana Policy Project has said, "It should be up to physicians, not police and prosecutors, to decide whether medical marijuana is the right treatment for their patients." Riffle continued, "Seriously ill people who benefit from medical marijuana should be able to obtain it legally and safely. Our laws should promote the doctor-patient relationship, not the dealer-patient relationship."