State Legislation is Behind the Curve
Posted by Marijuana Doctors on 09/17/2013 in Medical Marijuana Laws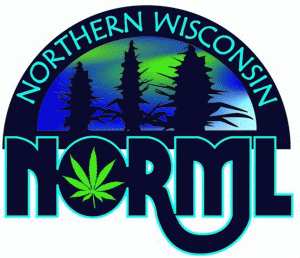 "My mind is what I am," said patient John of the neuropathic pain that he's been forced to live with for the past nine years. "When I can't think clearly, I'm crippled." John (not his real name), had tried acupuncture, pressure braces for his foot, anti-inflammatory spinal injections, an inversion table and a laundry list of potent opiates to try to ease the pain surgery to correct a herniated disc had left him with. The pain, stemming from residual scar tissue putting pressure on a root nerve has caused John to be in absolute agony in his leg and foot. The feeling, for him, is like "stepping on a nail," he said. His hope had drastically dwindled when a spinal specialist in Madison told him that he was among the 1 percent of patients who would never receive relief.
At the end of a long road of failed medical practices, having exhausted all of his options, John turned to medical marijuana. In his 70s, John admits he has no interest in achieving any kind of high. "This stuff has worked wonderfully for me when nothing else did," John said. "I have friends with cancer and chronic pain – I know this could help them too. But if I were to offer them some, would I be a friend, or would I be a felon?"
John begs the question that absolutely plagues medical marijuana users nationally. Who among us has not found a treatment or cure, and not wanted to share it with our loved ones? Medical marijuana, as it has come to be known, is still medically beneficial despite the state it is obtained in. People across the country are reaping its healing benefits despite the nature of its legislation. "So many people have been forced into making that choice," said Gary Storck, a Madison medical marijuana activist and co-founder of the Wisconsin and Madison chapters of the National Organization for the Reform of Marijuana Laws and the nonprofit IMMLY (Is My Medicine Legal Yet?) Storck has used medical marijuana to treat his glaucoma for decades. "People are going to do it anyway, if they're willing to break the law."
Democratic Wisconsin lawmakers are hoping to radically change the legality of medical marijuana in the state, so that breaking the law will no longer be a constant threat. Though previous attempts to pass medical marijuana legalization in Wisconsin have failed, Democratic politicians fully intend to make a go at it once again this year.
During the fall season, when legislature reconvenes, Sen. John Erpenbach and Rep. Chris Taylor plan to introduce a legalization bill. For Erpenbach, this will be the third time he's co-sponsored a bill of this nature. Although this year's bill is more or less the same as last year's version, Erpenbach added that it would provide a "medical necessity" defense motion for all marijuana-related prosecutions. Essentially, this means that residents of Wisconsin could "acquire, possess, cultivate, transport or utilize" marijuana if given a state registry identification card, a legibly valid out-of-state registry identification card or a physician written certification. Much like other legal medical states, the law would limit cardholders to possess up to 12 plants and three ounces of dried marijuana leaves. And dispensaries, also referred to as "compassion centers" would regulate its distribution.
Rep. Chris Danou of Trempleaueau has co-sponsored both previously introduced legalization bills and fully plans to do so this year as well. "If something has the potential to work for patients, has demonstrated that it can make life a little more bearable and more comfortable, why should we deny you that?" he said. "This is something the Wisconsin majority has supported for a while now," said Erpenbach. "The Legislature is behind the curve."