South Dakota Advocate Divulges Plans for Medical Marijuana Legalization
Posted by Marijuana Doctors on 11/28/2014 in Medical Marijuana Patient Stories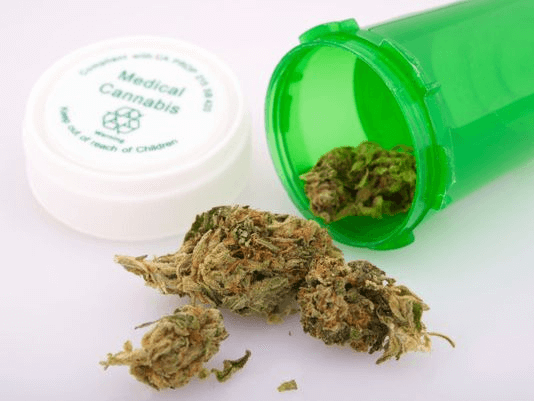 Prominent medical marijuana activist in South Dakota, Emmet Reistroffer, will be heading off to Denver to find employment in Colorado's marijuana industry, leaving South Dakota to re-stratergize as it moves forward without one of its most important organizers.
At the South Dakota Medical Marijuana Summit in Sioux Falls recently, Reistroffer spoke to roughly 2 dozen medical marijuana proponents and people, saying that the best chance to make medical marijuana legal will be to use the initiative process to get the question on the ballot in 2016 – a presidential election year, which means that voter turnout will be at its maximum. He went on further saying that he hopes to gain experience from the growers and distributors in Colorado that he can bring back to further help the case for legalizing medical marijuana in South Dakota. "I hope to give back to South Dakota," said Reistroffer, who admitted that "it does make me sick to leave." Reistroffer was instrumental in planning and organizing the 2 previous ballot initiatives.
Several people at the Sioux Falls Summit shared their stories about medical marijuana and their medical issues.
Since 2002, Joy Tuscherer has been battling with Multiple Sclerosis by taking a number of publicly subsidized expensive drugs, "You would not believe what my drug bills are." Yet it wasnt until she began using marijuana medically that she was finally able to sleep consistently, find relief from her chronic pain, and stimulate her appetite.
Founder of the South Dakota Family Coalition for Compassion, Melissa Mentele, suffered a shoulder injury and subsequent surgery that left her with a rare condition called, reflex sympathetic dystrophy. According to Mentele, her symptoms mimic nerve pain on similar scale to that of amputation without any anesthetic. Sadly Mentele says, more than 80% of patients with her condition eventually commit suicide, because they just can't lie with the pain anymore. "I live this way every day." Despite a Colorado clinic finding success treating the condition with marijuana. But like many in need of medical marijuana in South Dakota, Mentele can't just pack her bags and head out west, her family are rooted in Sioux Falls.
Jessie James, would like to use medical marijuana to relieve the excruciating pain of endometriosis, a hormonal and immune system disease, says that "I feel like I have barbed wire wrapped around my abdomen."
Pat Lynch, suffering from MS for over 25 years says that marijuana relieves his spasms without any of the lethargic side-effects he experiences with Valium. "It worked, but I could hardly function throughout the day on Valium. I started medical marijuana. My doctor is aware and supports what I am doing," says Lynch.
Parents of 4-year-old Jamie, Casey Tempel and Sara Egge, attended the summit with the hopes of learning about how medical marijuana could possibly treat their daughters epileptic seizures. "I'm going into the medical field. Do I want somebody smoking marijuana to work on me?" says Tempel, however he does want to see clinical trials take place that will scientifically prove wether or not marijuana has a legitimate medical use.
Along with fellow medical marijuana activists, Reistroffer laid out a two-stage strategy at the summit.
Between now and mid January, supporters and activists will attempt to solicit House and Senate sponsors to introduce bills legalizing medical marijuana into the South Dakota Legislature.
"I don't think we can get a bill passed," Reistroffer said honestly, however it will lay the groundwork for a petition drive next spring, which will need approximately 30,000 signatures so as to bring medical marijuana before voters again in 2016. "It builds momentum. It gets lawmakers on their toes to answer hard questions," he said
"It gives us a full year to educate and campaign. "We can correct lies. Share stories," Reistroffer said. "Residents of South Dakota are facing the problem of being forced into the cannabis closet, and left with no alternative but to access their medicine on the black market. The stories shared at the summit all reflect how marijuana is medically benefiting patients afflicted with a range of illnesses and diseases. The greatest benefit of these being, the belief that natural substances can indeed cure our bodies better, than synthetic pharmaceutical narcotics which contain side effects and can lead to long term damage worse than that of the original ailment," said the CEO of MarijuanaDoctors.com, Jason Draizin, when discussing the developments at the South Dakota Medical Marijuana Summit in Sioux Falls recently.