The Most Sought-After Medical Marijuana Program on Earth
Posted by Marijuana Doctors on 08/28/2013 in Medical Marijuana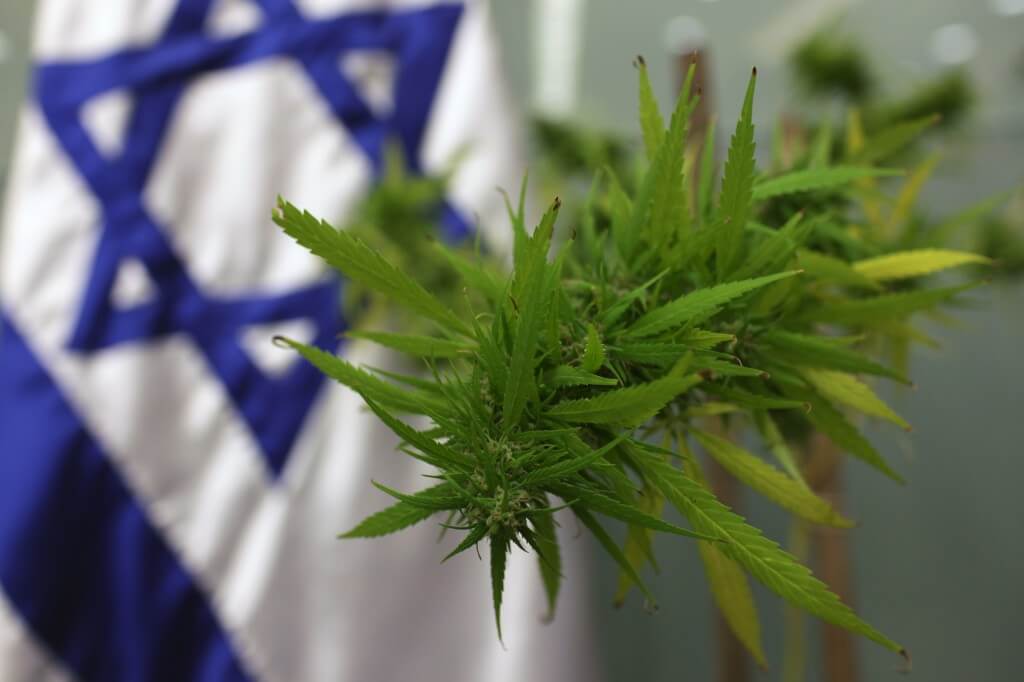 Imagine a society where medical marijuana is treated as a pain relieving medication no different than a dose of Tylenol or Advil. This same world leaves the negative stigma attached to cannabis at the door and views the plant as a medically beneficial analgesic for a myriad of ailments and diseases. This is essentially the kind of world medical professionals in Israel are actively pursuing.
Since the 1990s, medical marijuana has been available for limited use in the state of Israel. The true advocates, however, are not only sick patients, but neurosurgeons, registered nurses and pain specialists. Recognized as a world leader in medical cannabis research, Israel has gained global admiration for its medical marijuana program. In fact, their policy thus far has been suggested for replication abroad. Ethan Nadelmann, head of the Drug Policy Alliance had said, "Israel is gradually becoming the model for provision of medical marijuana to patients."
Perhaps the program's efficiency is due to the plant's widely attributed and acknowledged medical application. Or perhaps, it is due to the one stark difference separating Israel's medical marijuana program from ours; it's government run. By Israeli law, marijuana is recreationally illegal; however, there remains no legislation regarding its medicinal use. The greatest fear guiding every legal location globally is the overabundance of marijuana-grubbing citizens due to a "too lenient" policy. However, the amount of patients using medical marijuana in Israel is significantly lower than that of any legal U.S. state. As of 2012, Colorado had 82,000 registered users with a population of 5 million, compared to the 10,000 registered users in Israel in a population of 8 million.
Israelis are both enthusiastic and hopeful about the promise of progress for the future of the program. Yuli Edelstein, Israeli Minister of Public Diplomacy had toured the largest growing farm in the state, Tikkun Olam which translates to "repairing the world." Upon his visit, he affirmed the facility as the quintessential example of Israel's medical and technological advancements. "When push comes to shove, and people see how suffering people are benefitting, I'm sure everyone will get behind it," Edelstein said of the plant.
Tikkun Olam began as nothing more than a dream when retired biologist, Dora Cohen, began cultivating marijuana in two rooms of her home to bring to cancer patients. With the dawn of marijuana's official medical recognition, Cohen and her family founded Israel's largest medical marijuana farm facility complete with greenhouses, automatic climate control systems and state-of-the-art equipment. Tikkun Olam is responsible for cultivating its own unique strain called "Avidekel," which contains 16 percent CBD and only minimal traces of THC, heightening the medicinal value of the plant.
Isreali documentary film maker, Zach Klein, directed a film in 2009 about medical marijuana called Prescribed Grass. In a quote, he explained his primary motive driving the production of the film, "I made the movie because my mother was suffering from cancer, and she was afraid to take hashish, afraid about the long-term effects – It was time that Israel woke up." Not long after, he applied his devotion toward the medicine by becoming the head of research and development at Tikkun Olam, whose logo reads, "This is God's doing, and it's marvelous in our eyes."
And while we know that longstanding rabbinical support has been around for medical marijuana in Israel, implemented governmental regulation is fairly new. Klein said that the term "marijuana" has conjured up connotations of street crime, whereas the word cannabis has historical precedent in the Bible. In addition, he stated that an accurate, shared vocabulary is absolutely vital for politicians and patients alike to feel comfortable discussing the drug.
With the help of Hebrew University researchers, Tikkun Olam has transformed their best strains into ointments, honey, chewing gum, extracts, pellets, cakes, cookies and candy – all of which are legally protected. They've additionally developed marijuana capsules for patients who prefer to injest the beneficial compounds orally.
Klein and fellow researchers conducted a research experiment using marijuana cultivated at Tikkun Olam to test its treatment impact on 19 residents of the Hadarim retirement home at Kibbutz Naan in central Israel. The results proved so dramatically beneficial that medical marijuana has now become the standard in palliative care for those patients who choose to accept it, replacing dozens of chronic medications in the nursing home.
One noteworthy patient, Moshe Rute, has made remarkable progress upon his arrival at the Hadarim retirement home thanks to medicinal marijuana. A holocaust survivor and long time Post Traumatic Stress Disorder sufferer, Rute had been silenced for years by his psychological haunting and insomnia. He wasn't able to open up about his trauma until he was prescribed medical marijuana for his ailments. "When I was a child my imagination saved me. I was alone, talking to the chickens. What saved me here was the cannabis," said Rute. After putting down his pipe, Rute retreats to the ground-floor room where the by-products of his marijuana usage are beautifully on display. He's created sketches of his late wife and the chickens which once haunted him, and Pollock-style splatter paintings. Though he's already put together three books worth of creative art, he is now typing his book, which he said is something he's never been able to do in the past due to his Parkinsons-like hand tremors, which he no longer gets. Of the medicine, Rute said, "I've been a Holocaust child all my life. I'm now 80 and I'm still a Holocaust child, but I'm finally able to better cope."
Inbal Sikorin, the chief nurse at Hadarim admits she was hesitant at first about allowing the usage of patients as test subjects, implementing the Tikkun Olam sponsored research into the retirement home. "A few years ago, we found we had lost the way. We had learned to prolong life, but without quality." The results have left Hadarim's citizens enjoying a greater quality of life and living entirely free from feeding tubes, a feat almost unheard of within the greater Israeli nursing home population. "We know how to extend life, but sometimes it's not pleasant and can cause a great deal of suffering, so we're looking to alleviate this, to add quality to longevity. Cannabis meets this need. Almost all our patients are eating again, and their moods have improved tremendously."
So wherein do Israel's cannabis policies pertain to that of our state-regulated medical marijuana programs? Former 17-year daytime television host and current medical marijuana user, Montell Williams, embarked on a trip to Isreal's most sought after medical and scientific research centers in pursuit of defining the optimal model for the United States to follow. In better understanding the inner workings of such a successful program, Williams met with doctors from Sheba medical center, the largest hospital in Israel, scientists from the Institute of Drug Research at the Hebrew University, and nurses and patients alike, including Moshe Rute over at the Hadarim retirement home.
If you, like me, found yourself wondering what authority Williams has in assessing the functionality and success rate of Israel's medical marijuana program, you may be surprised to know that Williams is a consultant for Sacremento's Abatin, a medical marijuana dispensary. Having suffered from Multiple Sclerosis for years, Williams chose this route out of sheer compassion for patients. That, and the feeling that patients need a more professional distribution of their medicine. Unlike most dispensaries, Abatin is unique in that it appears more like an upscale plastic surgeon's office than a medical marijuana dispensary. "You see people standing around, sticking their nose into things," said Williams of most dispensaries. "I don't go to CVS to pick up an individual Vicodin." For this reason, there are no glass jars filled with tongue-in-cheek titles lining the counters. All samples and strains are dispensed through a glass window, after an initial meeting for proper recommendations with a staff member.
Back in 2011 interviews with Williams regarding the opening of Abatin, he simply said, "I suffer from pain – it doesn't matter where it is – I suffer from pain," and his message was well received. Just like with any other medication, laundry lists of symptoms are not questioned by others when receiving a prescription. And in following with the beliefs of so many Israeli health care professionals, they should not have to be. Williams asked the question so many patients have asked before, "Why are we treating patients who seek out this medication like they're some lesser member of society?" to which the answer has not yet been found.
In opening our minds and expanding our knowledge of the one plant healing people all over the world, the beneficial possibilities truly are endless. The progressive steps we could take towards not only post-diagnosis pain management, but preventative health care treatments are just now on the forefront of medical advancements globally. With greater acceptance of the medicine comes further research, greater scientific evidence and deeper medical analysis – something that could improve not only the quality of life, but the overall welfare of citizens around the world. An in a global effort, much like Israel's own Tikkun Olam, we too can work towards repairing the world.