Smoking Pot bad for your heart?
Posted by Marijuana Doctors on 04/26/2015 in Medical Marijuana Research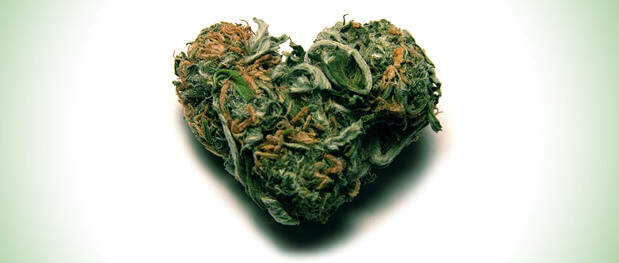 With the fairly recent legalizing of marijuana in the US, more possibilities of studies are open on the effect of Marijuana on the heart and cardiovascular system. It is a fact that smoking pot increases the heart rate by two or three times and the effect can last for 3 hours or more. That is why a heart attack can occur when marijuana is used. There are some case studies done, but none is really conclusive as many factors had to be taken in account, like smoking cigarettes and drinking alcohol as well.
With not too much to work on and a vast more studies to be done to really understand the effect, medical doctors are concerned with the increase in cardiac arrest in younger people when smoking pot. Due to the increased demand of myocardial oxygen with a decrease in oxygen supply, a lower angina threshold occurs in patients with chronic stable angina. More and more myocardial infarction is reported with relation to otherwise low-risk patients.
Educate yourself!
Obviously, this can lead to people jumping on the bandwagon where it comes to counter the authorization of medicinal marijuana. It is a valued fact to be taken in consideration though and education on this is very necessary.
Other studies are done where the results prove that smoking pot is a rare trigger of acute myocardial arrest and it may cause a risk to those with established coronary artery disease and maybe with persons with multiple coronary risks factors.
On the other hand, new research proves that marijuana can have a positive effect on the brain after a stroke occurred. It reduces the severity of the stroke as well as improves neurological effects. The chemical compounds existing in the plant could shrink the affected area in the brain. The cannabinoids found in the plant in conjunction with those found in the body could help brain function after a stroke.
The effect of marijuana on the brain is very complex and much more studies have to be done. It is no secret that the marijuana plant has wondrous attributes that need serious attention to fully contribute as a medicinal aid. .