Smokin Js: The Pacific Northwest's Finest Smoke Shop Provides Patients & Consumers With Exceptional Glassware, Smoking Accessories
Posted by Marijuana Doctors on 03/10/2014 in Medical Marijuana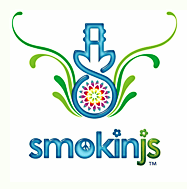 Smokin Js is recognized as one of the nation's oldest alternative pipe and tobacco stores, featuring four physical locations throughout Washington and a completely-online smoke shop that is available to the entire Internet. If there is one thing that this smoke shop is known for, it is that Smokin Js always provides patients and consumers alike with an unrivaled shopping experience that cannot be found anywhere else. Whether it is because of an exceptional selection of products, or it is because of Smokin Js reputable customer service, pristine quality and competitive pricing model – this Pacific Northwest-based head shop is a one-stop hub for the counter-culture and alternative industry.
From lifestyle products, to hookah and Smokin Js apparel options, this Washington-based smoke shop has an insurmountable list of product options for consumers. Featuring over ten different categories that patients and consumers can choose from, Smokin J's aims to provide its consumer base with enough choices to cover the complete counter-culture and alternative spectrum. Additionally, it is well-advertised that Smokin Js does not sell any "cheap" products, only offering high quality products at the lowest possible prices without any flukes. From comical apparel options such as t-shirts for as low as $7.99, grinders and hand blown pipes for under $10, cool home decor tapestries and rope sandals below the manufacturers retail price, the possibilities are truly endless when it comes to this online smoke shop.
While Smokin Js products are always hailed with compliments such as "one-of-a-kind" or simply "breathtaking," nothing compares to one piece of glass that is a direct result of innovation, quality, and price. The Dragon Shooter Steamroller is an invention of imagination and is known as an affordable heady piece of glass that combines one kick ass steamroller with an all-in-one functional hand blown glass pipe. In fact, Smokin Js has been selling the dragon shooter steamroller for over 10 years and has become a consumer favorite!
I think what sticks out the most about Smokin Js online smoke shop portal is that it is one of the most user-friendly interfaces possible. Easy to navigate, provided by a fast server and extremely easy to use, this Internet portal can provide easy access to any necessary needs that a patient or consumer has. With a detailed about us, patients and consumers are able to learn all about the company and its humble beginnings, as well as get a real idea of how compassionate this head shop really is.
Smokin Js also lists an informative FAQ section that has around seven or eight of some of the most frequently asked questions, all of which are intended to help individuals seek the answers they desire. To me, having a detailed FAQ section is one of the most vital remedies in maintaining your client base. When clients have questions that need answering, it is great to have an exceptional fallback option where consumers can venture to this area and receive the answer they are looking for without waiting.
Lastly, I know I talked about what an amazing selection Smokin Js has, but what separates them from the rest of competitors would be the glassware offered by this smoke shop. Patients and consumers are able to buy glass pipes that are sold directly through Smokin Js, so they can save money by buying directly from them without any middle man. As their motto clearly states, Smokin Js is not trying to be the coolest, they are just simply being the best – and the best is exactly what they are.