Smell the Marijuana Smoke from the Southern Front
Posted by Marijuana Doctors on 09/19/2013 in Medical Marijuana Trends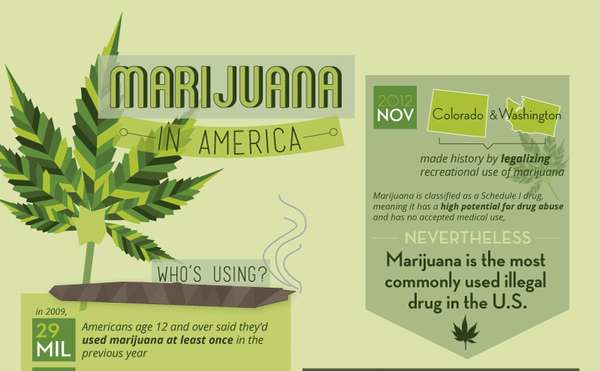 With 20 states now practicing some form of legal marijuana we are beginning to see a trend form on the Southern Front. Conservative states are beginning to show a shift in ideology when it comes to marijuana.
In fact a recent poll shows that 52% of Louisiana is ready for a similar model as Washington and Colorado. Even Florida is gearing up for Medical marijuana and places like Kentucky is ready for hemp as well.
The Southern Trends
Even if you go further South, Latin America is also talking about legalizing marijuana and essentially ending the drug war. In Latin America thousands of people have been massacred for the sake of maintaining drug prohibition. Countries have had drug cartels wage war against the authorities with countless innocent casualties. This violence is spilling over the Southern Border.
People in the South are waking up to the idea that we cannot stop drug consumption indefinitely and maybe we should "handle" it instead of sweeping it under the carpet. Most of America, and we're talking about 80%+ of the population, is in favor of Medical marijuana. More than half of America is also on board for complete repeal of prohibition and it only makes sense that these Southern States are also starting to wake up.
The end is nigh
In the next 2-4 years we'll see more and more states legalize marijuana for medical and recreational purposes. Medical marijuana cards in legal states will most likely be available. You might even be surprised to see a few "conservative" states skip medical marijuana all together and jump straight into full scale legalization for medical, recreational and industrial purposes.
The truth of the matter is that cannabis is not becoming an issue of left or right anymore. It's about right or wrong and people are seeing that it's wrong to keep medicine from sick patients, it's wrong to arrest people for consuming a substance safer than alcohol while allowing the legal sale of the latter. It's wrong to continue to chop down our forests when we have hemp which on all accounts is the superior crop.
All over the world people are waking up to the idea of cannabis and we can see that the end of prohibition is in sight. The problem however is that once a ship is sinking…rats will begin to do whatever they can to stay alive.
While the "end is nigh" there still will be resistance, yet in this case…resistance is most definitely futile.