Seattle's Only Legal Marijuana Shop Forced To Close After Only 3 Days of Sales
Posted by Marijuana Doctors on 07/14/2014 in Medical Marijuana Trends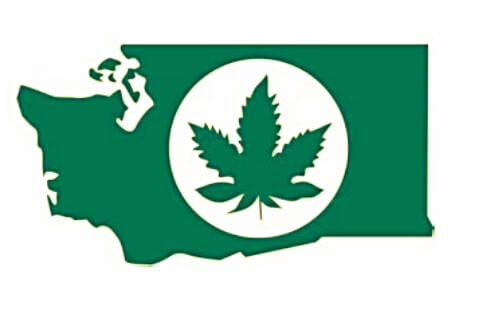 The largest city in the Pacific Northwest saw its only recreational marijuana dispensary sell out of product after only three days of opening its doors. Cannabis City – the first and only recreational marijuana dispensary in Seattle – opened on Tuesday with an inventory that featured around ten pounds of marijuana, all of which was up for sale to those aged 21-and-over. By the official close of business on Thursday, every last nug of funk was gone and being enjoyed somewhere in a state that just became a whole lot more Evergreen.
According to an automated voice message on the dispensary's primary phone line, an operator said that Cannabis City would re-open on July 21st – which I'm presuming is the expected date of another delivery to satisfy the masses.
Even before this week officially kicked off, there have been widespread concerns about pot shortages greatly affecting newly established recreational retailers. After issuing its first 25 dispensary licenses to entities that were looking to sell marijuana, the state will have businesses conduct operations under a heavily regulated and taxed system that was approved by voters in November 2012.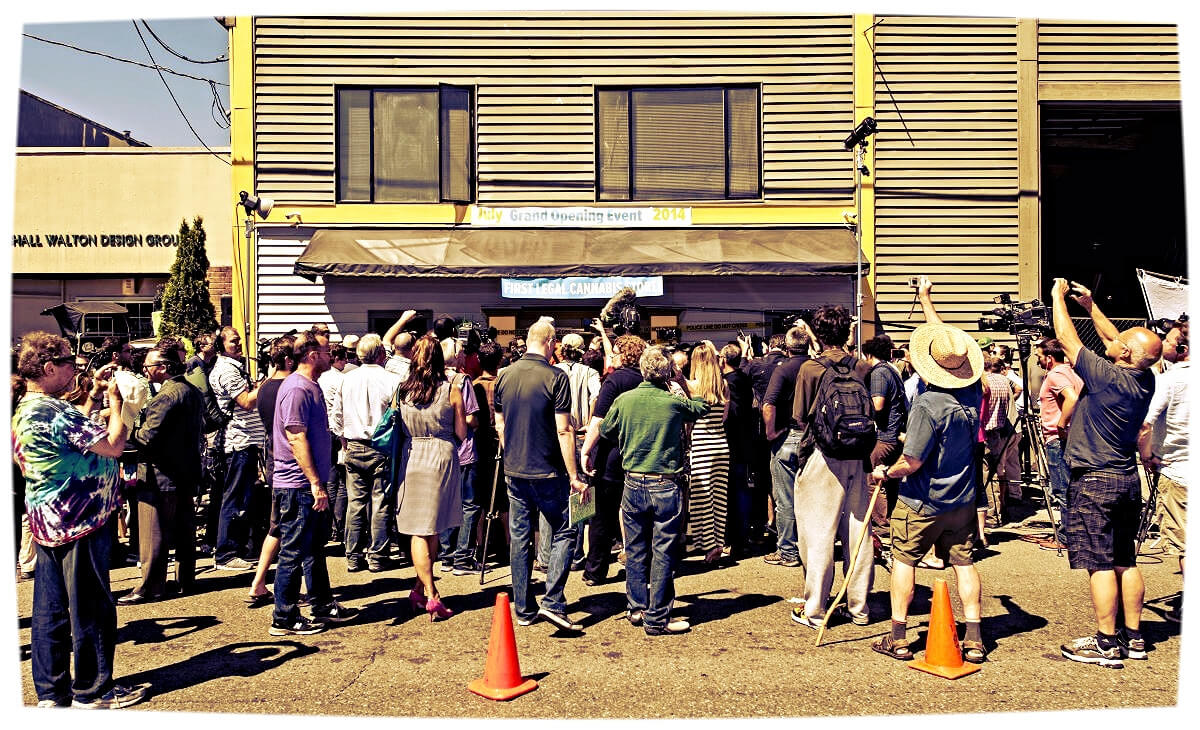 (Above: Hundreds of marijuana hopefuls line up outside of Seattle's first and only legal recreational marijuana dispensary. After only three days of operations, Cannabis City has officially sold out of all of its product.)
There's no sugar-coating it – supplies were thin for recreational stores on Friday, and that's on a statewide level where initial deliveries had already sold out. However, if one thing is certain, it would be that Washington will reap the benefits of ending marijuana prohibition.
The state is expected to haul in nearly $150,000 in excise taxes just from the first three days of legal marijuana sales alone – and mind you, this number doesn't include state and local sales taxes as well. All excise taxes due from the first day of sales Tuesday totaled $61,604, and that figure dipped to $30,924 on Wednesday, rose to $55,728 on Thursday and calculated to a grand total of $148,256 when all was said and done.