Rhode Island Welcomes First Medical Marijuana Vapor Lounge
Posted by Marijuana Doctors on 01/30/2015 in Medical Marijuana Trends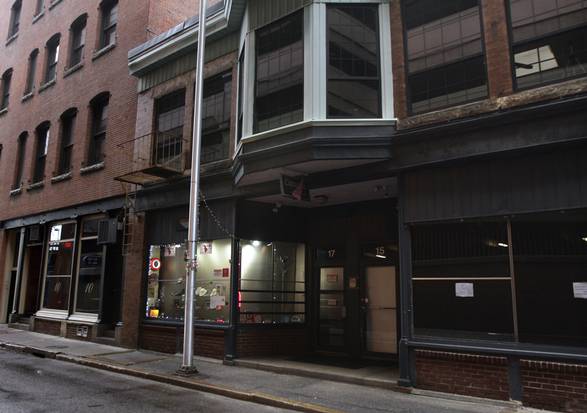 Rhode Island has its very first medical marijuana vapor lounge – now open, in a little quaint storefront on Peck Street,  in Providence. The aptly named, Elevated, is the weed-child (*brainchild for the modern day marijuana market) of Johnson & Wales University graduates, Kevin Cintorino and Ray Diao.
Cintorino says that it was their vision to have a venue where medical marijuana patients could comfortably gather to. On Saturday, last week, their vision for such a venue become a reality when, Cintorino and Diao, opened the doors to Rhode islands very first medical marijuana vapor lounge. "Lots of people came by early and were asking about memberships, but because they had to go to work they couldn't stay," Cintorino said of the lounge's opening day.
Cintorino says that because vapor lounges are still mostly unregulated by the city and state, they, " .. want to do everything by the book, so we called the [state] Department of Health and the city, but no one knows how to treat it." He went on further to say that upon enquiry they were told that the only permits they needed were that of a general retail license, and a permit to operate on Sundays.
Kevin Contorino explained that, Elevated, was not a far-fetched concept for him, as he too is a medical marijuana patient who suffers from a stomach condition. Coupled with remarkable success similar ventures have seen in Colorado, Cintorino believed there was a market who, like him, would enjoy the social aspects of a marijuana-type venue. He added, "A lot of landlords don't let you use medicine in your apartment, so people have to go to their friends' houses and other places that aren't convenient. Here they can relax and talk about what works best with other people who know about it."
Elevatated will not be selling any actual marijuana however, patients are required to bring their own. Instead it intends to generate a source of revenue through memberships, hourly rates for use of the space, pipe rentals, and the sale of addition accessories. According to Cintorino, a 1-year membership is $65, while 1-month is $34, and a simple day-pass is a customary $4.20). With between $20,000-$30,000 already invested into this new venture, Cintorino says that they secured a credit line from Bank of America to pay for Elevated's renovations and design. The lounge, which holds only 18 people at any given time, is decorated with sofas, coffee tables, and a big screen tv. It boasts an assortment of pipes and gaping paraphernalia,
"This is a fantastic step for Rhode Island, and we wish the lounge much success. Vaporizing venues will most likely start to become a more common feature across the varying legal states – its a great space for patients to gather to and safely medicate," said Jason Draizin of MarijuanaDoctors.com, an online website that helps patients interested in medical cannabis find a marijuana doctor who compassionately understands the medical benefit behind its treatment.