Revolutionary Portable Swiss-made Vaporizer Packs a Gigantic Punch
Posted by Marijuana Doctors on 03/13/2014 in Medical Marijuana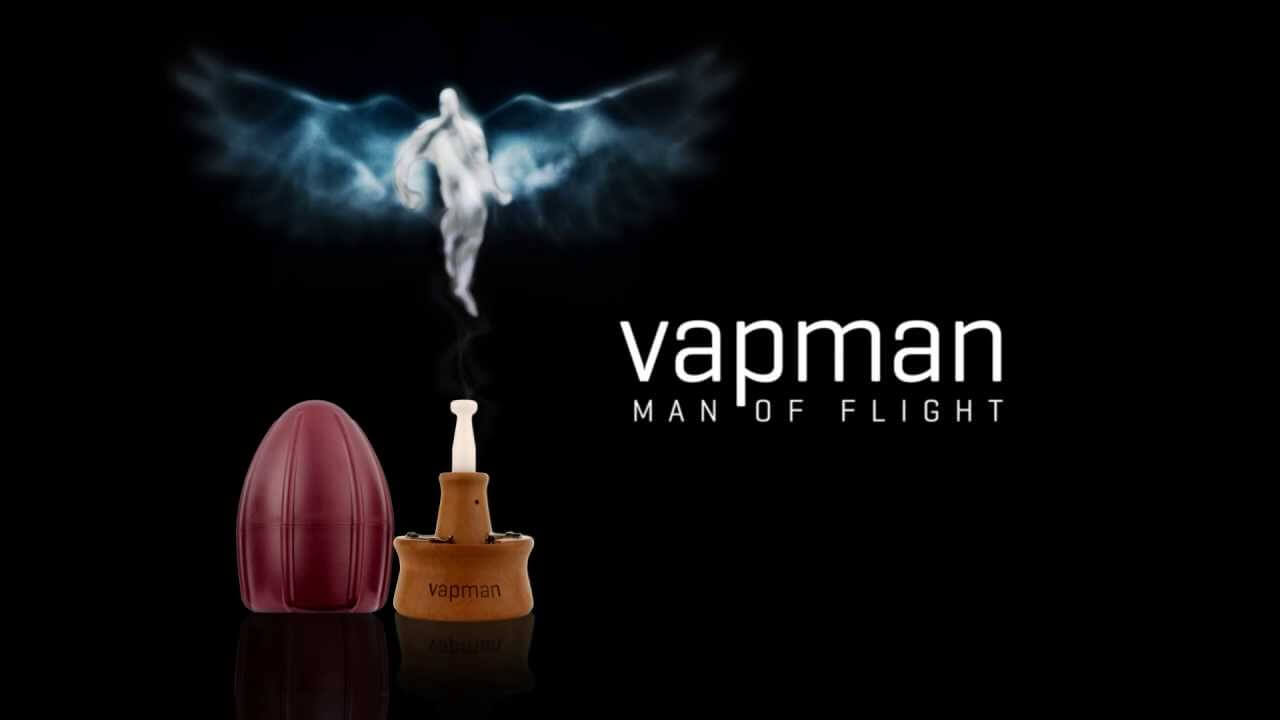 At first glance, the Vapman Vaporizer mimics a kitchen accessory, an egg shaped kitchen timer. Right off the bat, the vaporizer's unique shape and casing had me intrigued. Swiss-based company Vapman prototyped this vaporizer with the smoker's best interest in mind. Unlike most methods of smoking, phyto, or plant-inhalation via the Vapman vaporizer contains zero contaminants, optimizing every smoker's experience, and allowing them to enjoy only the active ingredients of their herb of choice, guilt free.
The irony regarding the Vapman vaporizer is that its remarkably unique egg shape is merely the hard-case, protecting the inner-buoy like structure. The particular vaporizer I received featured a finely sanded, linseed-oil polished mouthpiece, a deep blue color container, and a magnificent wooden handle ring. A personal concern of mine was having to use a butane torch to light the brass plate located on the bottom of the miniature-sized vaporizer. I was curious to see if this unique, sleek design could truly pack a punch.
Preparing the Vapman vaporizer was a fairly simple process. After removing the vaporizing structure from the hard egg-shaped case, you gently shift the center mouthpiece which has two thin metal pegs at its base slightly to the right. This effectively exposes the herb chamber, which consists of a small brass dish with a slight depth to it.
In the center of the herb chamber's dish is a brass peg which correlates directly with the hole in the center of the mouthpiece's screen. The mouthpiece screen was calibrated with dozens of tiny punched holes which work to prevent any herb materials from travelling through to the mouthpiece accidentally. The polished wood provides a protective coat so there's minimal, if any, risk of wood splintering due to the high flame temperatures of the torch.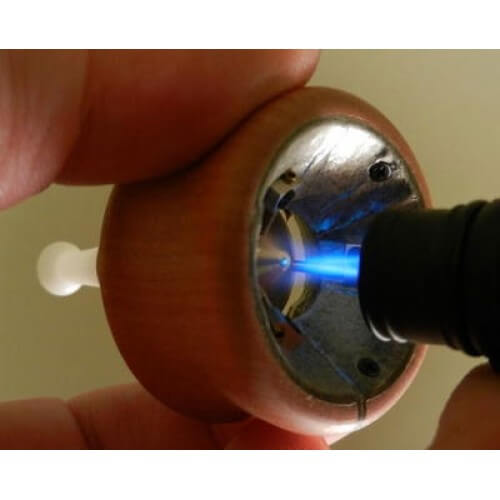 The Vapman vaporizer comes with a thin metal ring-like structure which can be placed around the confines of the brass plate. The metal washer works to prevent any materials from accidentally slipping between the dish and the wood structure of the Vapman vaporizer. After filling the Vapeman with your herb of choice, you can safely remove the washer, place the mouthpiece atop the brass plate and begin the short-lived torching process. It's not necessary to hold the torch to the bottom of the brass dish for longer than 6 or 7 seconds. I've found that the biggest indicator for the perfect pull time is the second the slightest bit of vapor begins to seep out of the top.
In summary, the Vapman vaporizer absolutely packs a punch – and then some. As far as portability is concerned, the completely discreet structure of the vaporizer is relatively compromised by the need for a giant butane torch at all times. Luckily, the torch is needed minimally and sparingly. The one-hitting nature of the Vapman vaporizer holds true to its purpose, very few pulls are needed for the desired effect. Overall, if you're seeking a sensible, discreet vaporizer that doesn't mess around, look no further than the Vapman vaporizer. Click Here