Recreational Marijuana Restrictions for Colorado
Posted by Marijuana Doctors on 08/22/2013 in Medical Marijuana Laws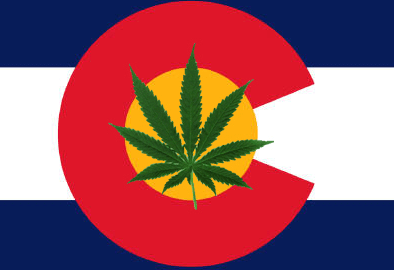 For those ecstatic over the highly anticipated newly implemented recreational marijuana laws in Colorado, state legislature urges its citizens and onlookers alike to pump the brakes before booking it to their nearest caregivers and dispensaries. Though recreational marijuana retail sales don't begin in Colorado until the first of the year, state legislature has had no qualms with releasing hundreds of rules and restrictions for the soon to be program.
Tuesday, Colorado's Department of Revenue, responsible for outlining tax and DMV guidelines as well as regulating the state's budding legal marijuana industry, began three days of hearings to establish licensing specifics prior to the beginning of retail sales in January.
As always, with the marijuana industry, nothing comes easy. And for every step forward it seems to take, each one is somehow compromised or taken back. Legalized recreational marijuana use, then, does not come without its laundry list of regulations and complications, not to mention financial setbacks. The proposed statute which stands for those opting into the marijuana retail industry require a $5,000 payment just to apply for the recreational marijuana business. Separate, Operational licenses which are necessary for opening retail locations then cost an additional fee ranging from $2,750 to a staggering $14,000.
Then come the radio-frequency identification tags. All recreational marijuana sales will come complete with its own unique RFID chip making the inventory tracking significantly more efficient. With the legalization of recreational use, the state is successfully filling the marijuana program with hundreds of road blocks, because they can. The chips are meant to track the sales of legalized marijuana from seed-to-sale, ensuring the buds grown in the state stay in the state. Additionally, video surveillance will be implemented for all growhouses and cultivation centers watching state seedlings as they grow into plants.
For the concerned citizens of Colorado fearing that the state may be overrun by marijuana, much like Rachel O'Bryan, a board member for SMART Colorado, these newly implemented recreational restrictions are not enough."I think another big issue is the fact that we've allowed for home grow of six plants per adult on a rotating basis, that's an enormous amount of marijuana. Maybe production caps or limitations on business licenses' are necessary in order to control out of state diversion."
Mike Elliot, executive director of the Medical Marijuana Industry Group detailed the specific type of labeling and advertising that will be mandatory for marijuana and marijuana-filled baked goods and edibles. Retailers will have to put the potency number on an explicit label while regularly checking and testing for any possible contaminates. Proposed rules will limit out-of-state advertising for the marijuana industry, and prohibit advertising on any websites which does not require 21 and up user verification.