Recognizing Racial Disparities In Marijuana Related Charges
Posted by Marijuana Doctors on 08/01/2013 in Medical Marijuana Laws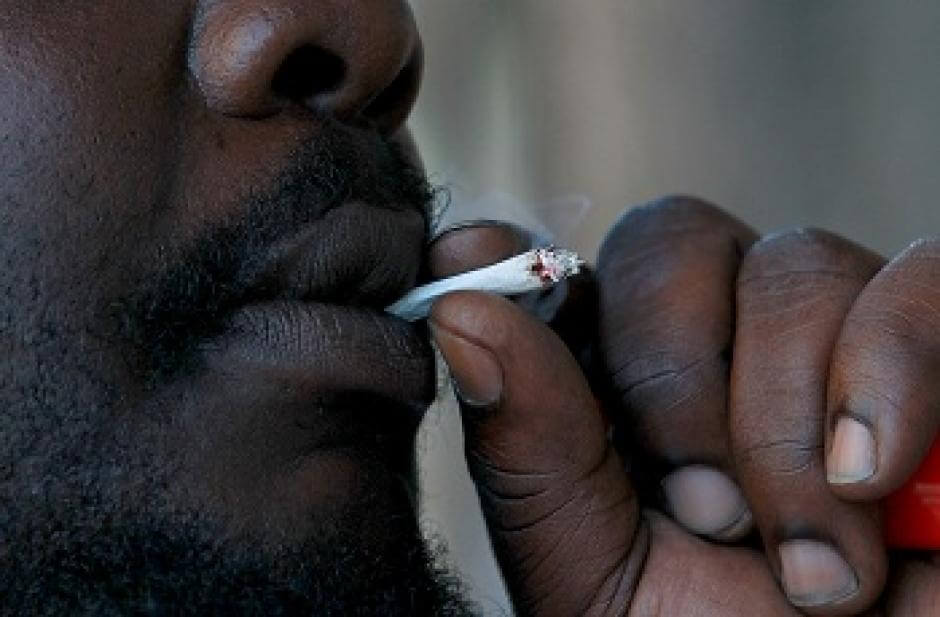 With the passing of new legislation, factors such as economic budget and environmental effects are often at the forefront of state evaluation. However, with the newly enforced racial impact statements for new laws implemented in several states, government officials may finally begin to break ground by addressing the most important issue of all, human rights.
Scathing reports published in 2007 from the National Council on Crime and Delinquency exposed the critical downfall in state racial justice disproportions. Their reports revealed that youth of color are exponentially overrepresented in the juvenile justice system, from detainment to adult incarceration. In addition, the reports highlighted the states with the greatest racial disparities. Statistics showed that African Americans in Oregon make up less than 2% of their state's population, yet account for over 9% of their prisons inmates. The worst offender, however, stands to be Iowa, whose African American population is less than 2%, but holds a 24% prison population.
These staggering statistics necessitated Iowa's decision to become the first state to formally adopt the use of minority impact statements. Produced by sentencing commissioners or legislative analysts, the report must identify how a newly proposed law could have definable consequences for incarceration sentencing, parole or probation policies directly affecting disproportionate minorities. That information is then shared and reviewed by lawmakers prior to voting for or against that bill.
Just a few weeks ago, Oregon came on board and only became the third state to mandate racial impact statements for any criminal law or sentencing code changes made. Additionally, Connecticut has required racial impact statements to be made before state lawmakers can vote to pass new criminal laws. And frequent drafts of racial impact statements are produced by Minnesota's sentencing commission.
After gaining national attention from the fatal shooting of Trayvon Martin in Sanford, Florida earlier this year, the U.S. Commission on Civil Rights began a national review to determine whether the controversial "stand your ground" self-defense laws promote significant racial bias. Nationally, blacks are more than eight times as likely to be arrested on marijuana possession charges as whites, despite even usage amongst races, according to an ACLU study. 21 states currently have the racial impact statement laws pending in legislature. Former Iowa state representative Wayne Ford said that more states are considering requiring minority impact statements in the wake of Zimmerman's not-guilty verdict and the recent Supreme Court decision ending the federal preclearance requirement for election law changes in states with a history of voter discrimination. A sponsor of our nation's first racial impact statement bill passed back in 2008, Ford has spoken with lawmakers spanning 29 states who have shown interest in adopting the policies of the racial impact statements.
"There's no doubt in my mind that minority impact legislation has national, historic implications in regard to enactment and expansion of 'stand your ground' legislation," said Ford. Democratic Representative Joseph Gallegos stated, "These racial and ethnic disparities suggest that we are using state resources inefficiently and ineffectively." The minority impact statement bill passed nearly unanimously in Iowa."We did not want to be recognized as the nation's leader in the incarceration of black men," said Ford.
Unfortunately, however, despite Iowa's minority impact statements adoption for the past four years, its racial disparities within the criminal justice system are still the highest in the nation. Still, Nicole Porter, advocacy director at the Sentencing Project remains optimistic and believes these statements will provide a better way for lawmakers to evaluate outcomes of new legislation. "We don't claim that racial impact statements will resolve all disparities, but it will allow lawmakers to be intentional about the effects of the laws they enact," said Porter.